MEET COURTNEY: 2018 STEM SCHOLARSHIP WINNER AND ENVIRONMENTAL SCIENCE SUPERSTAR
Are you ready to find your fit?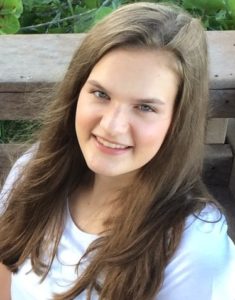 By BVS Staff
May 2018
Spring has sprung, so it's time for Best Value Schools to crown our first 2018 STEM Scholarship for Women recipient! We've proudly selected Courtney Coats, a graduating senior at the Kennesaw Mountain High School Academy of Mathematics, Science, & Technology, for the $2,000 prize. She intends to start the Life Science and Management (LSM) Dual Degree Program at the University of Pennsylvania this August. Courtney plans to pair an Economics major from the Wharton School, America's #3 best business school on the U.S. News & World Report, with Biology. It's her goal to learn entrepreneurship essentials to launch innovative startups that solve environmental issues.
Courtney's ability to maintain an exceptional 4.75/4.0 GPA in a curriculum with six AP courses, including Biology, Statistics, Calculus, and Physics, impressed our staff. Ranked second in her class of 563, she scored a nearly perfect 35 on the ACT exam. She has won the 2017 Georgia Certificate of Merit and four Principal's Awards for Outstanding Character. She's excelled academically while performing 500+ community service hours for notable causes like Adopt-a-Mile Cleanup and Walk to End Alzheimer's. In addition to earning two varsity letters on the KMHS tennis team, Courtney Coats has been the Outreach Chair of her Science Club since 2015 to organize STEM programs that inspire younger kids.
Protecting Our Water Quality From Harmful Pollutants
Starting in AP Environmental Science her sophomore year, Courtney has been drawn to studying the different modes of water contamination. In 2016, she devoted her project for the Georgia Governor's Honors Program to testing how excessive nutrients, including nitrogen and phosphorus, affect water. The next summer, she landed a competitive internship with the Ocean Research and Conservation Association (ORCA) in Fort Pierce. Courtney kayaked the Indian River to undertake two independent research projects, and, in addition, completed a literature review researching the repercussions of climate change on algal blooms. She conducted extensive laboratory work which included maintaining a dinoflagellate culture, performing organic carbon analyses, and running Microtox acute toxicity tests.
In 2017, Courtney interned again at the Georgia Tech Research Institute (GTRI) with the mission of making fecal contamination tests easier and less costly. Here she designed and built a small sensor that could help low-resource regions detect waste in drinking water. She was then chosen as a semi-finalist at the Georgia Junior Science and Humanities Symposium. Courtney also got hands-on prototyping experience by competing at the InVenture Challenge. Her team meticulously crafted the HiPocket, a fashionable elastic waistband with a small pouch for carrying items under clothes that lack pockets.
The Best Value Schools committee sees Courtney Coats as a promising STEM major who has already shown great strides even before her freshman year. From attending the Boston Leadership Institute for Biological Research to founding her school's LaunchX Entrepreneurship Club, she has exhibited unrelenting ambition. We admire Courtney's scholastic achievement, lab skills, enterprising spirit, and commitment to defending Earth's most valuable resource needed by every living thing. Our committee feels lucky to invest in her bright future at the University of Pennsylvania. Congratulations, Courtney!
Best Value Schools is no longer offering this scholarship.
Get prepared for your next steps
Use articles and resources to uncover answers to common questions, get guidance on your goals, and learn about applying to schools.
College is an exciting but harrowing time for most college students, and that can be especially true for prospective college students who identify as lesbian, gay, bisexual, transgender, questioning, or...
Historically Black colleges and universities, commonly known as HBCUs, are an incredibly important part of the higher education system in the United States. These schools, which of the nation's colleges...
It can be tough to narrow down higher education options after graduation for most students. There are state and private college options, trade schools, and community colleges to choose from, and each option offers a different price point, a different trajectory, and a different path. These choices become even more difficult when there are other […]
Discover a program that is right for you.
Explore different options for you based on your degree interests.