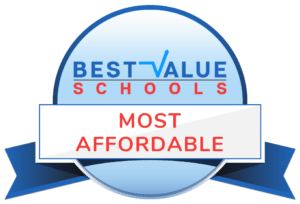 Despite commonly held beliefs that undergraduate majors in the social sciences or humanities may suffer from a lack of entry-level career opportunities, deciding to pursue a psychology degree doesn't require you to attend graduate school in order to find work. In fact, the large majority of psychology majors do not work as licensed psychologists. The knowledge and skills gained in an undergraduate program — the ability to complete research, work with data, and understand human behavior — provide applicability to fields ranging from business to social work to allied health. The schools listed below provide some of the most affordable online psychology degrees in the nation, with the flexibility you need to start school for the first time, transfer in an associate degree, or complete an unfinished bachelor's. Many offer customizable degree plans to promote your personal and professional goals, whether you aspire toward graduate studies or immediate post-graduation employment.
Note: This article may contain sponsored links. These are designed to help you connect with programs easily.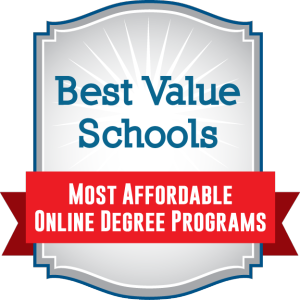 The 25 Best Online Psychology Programs Ranking Methodology
Selection Criteria
For this ranking, we looked for public and private (non-profit) colleges and universities that offer undergraduate psychology degrees online. Because the focus of this list is on affordability, we only considered programs with average* tuition rates of $20,000/year or less.
We also narrowed our search to include only schools that offer full, four-year bachelor's degrees in psychology online (no degree completion programs).
*For public schools, we calculated the average value of their in-state and out-of-state rates.
Ranking Factors
After compiling a list of all the colleges that offer online psychology bachelor's degrees and meet the above criteria, we then collected data in three categories:
Program Popularity: Out of all undergraduates, how many choose specifically to major in psychology? In other words, how successful is the psychology program at attracting undergraduates to their degree, especially since psychology is typically one of the most popular programs at any college? To find out, we considered both the number of students who earned a bachelor's degree in psychology in the most recent school year as well as what percentage those students comprised of the entire undergraduate senior class.
Specialization Options: What sort of academic variety and customization opportunities does the program provide? This is a particularly important consideration for psychology majors who want to prepare for specific careers, as the field is notoriously broad. To test this metric, we looked at how many concentration/emphasis options each program offers (if any).
Affordability: What is the average annual cost of attendance?
After collecting and sorting all the information, we ranked the candidates according to their performance in each area. Finally, we summed up the results and gave each school a final score using a curve so that the top-scoring program earned an even 100 points.
Read more about the best cheap online bachelor's degrees in psychology below!
Cheap Online Psychology Programs Ranking
---
25. Northwestern State University of Louisiana
Online Bachelor of Science in Psychology
Website
Whether you want to gain a wide-ranging general knowledge of the field of psychology or focus on a specialized area, Northwestern State University of Lousiana allows for a myriad of personalization options to be applied to the online bachelor's degree. Prevention specialist and substance abuse concentrations set graduates up for opportunities as counselors-in-training, preparing for certification or licensure as addiction professionals. All psychology students, regardless of concentration, develop an understanding of human behavior as well as skills in collecting, analyzing, and interpreting research data. A final capstone course requires successful review and application of all prior curriculum content to pass an exit exam.
Score: 55.9
24. Central Michigan University
Online B.S. in Psychology
Website
Central Michigan University offers one of the most affordable online psychology degrees in the nation and prepares students for future paths toward graduate school or employment. Develop increased awareness and understanding of human behavior through courses about learning and memory, stress, personality studies, and social psychology. A culminating senior capstone experience allows students to design, execute, interpret, and report their own psychological research study under the supervision and guidance of an experienced faculty member. In addition to traditional college credit transfers, prospective students with eligible training, work, or life experiences may be eligible to complete certain degree competencies through prior learning credit.
Score: 55.98
23. Peru State College
Online Psychology Degree
Website
The faculty at Peru State College include educational, experimental, social, and counseling psychologists with extensive experience. To be considered for admissions, students must be able to transfer in a minimum of 50% of all degree requirements with a grade of C or better. Upon acceptance, psychology students engage in extensive study of thoughts, emotions, and behavior, with the option to simultaneously pursue an academic minor in a different subject area. Senior-level psychology students participate in individual research and cooperative, group discussions during a final seminar in psychology. This capstone course provides an opportunity to demonstrate mastery of psychology concepts, perspectives, and societal applications.
Score: 58.4
22. National University
Online Bachelor of Arts in Psychology
Website
To complete the 180 quarter credits required for National University's most affordable online psychology degree, a bachelor of arts, students can utilize a combination of transfer credits and residence credits or start from scratch at National if they hold no prior college experience. Required course highlights feature classes like global psychology; research design; and drugs, values, and society. Students can take a minor in a different discipline or choose five upper-division psychology electives. The final year of study requires either a senior project course or a guided study for honors students course, each of which culminates in a final research project or paper of significance.
Score: 58.8
21. University of Maine at Presque Isle
Online Bachelor's Degree in Psychology
Website
The University of Maine at Presque Isle offers online courses during every month of the year, through spring, summer, and fall sessions, allowing students to complete a bachelor of arts in psychology according to their own schedule. Every student receives a full-time advisor who teaches classes, assists with credit-related questions, and works to ensure graduation within four years. The 120-credit program offers no dedicated concentration options, but students can personalize their own degree through 15 open elective courses. Students also receive the opportunity to conduct advanced research of their own, including design, execution, and in some cases, co-authoring a professionally-published paper.
Score: 61.39
20. Granite State College
Online B.S. in Psychology
Website
Granite State College's bachelor of science in psychology teaches students to critically analyze and differentiate various theories of behavior, including biological, developmental, cognitive, and sociocultural. Courses in critical inquiry, human development and cognition, and cross-cultural perspectives develop the skills, knowledge, ethics needed to inform future research and clinical practice. All undergraduate psychology students complete an integrative behavioral and social sciences project or internship during their final year of study. Admission occurs on a rolling basis during every term, and eligible transfer students can apply their entire body of associate degree coursework to the bachelor's degree plan.
Average Tuition & Fees: $7,845/yr
Score: 61.63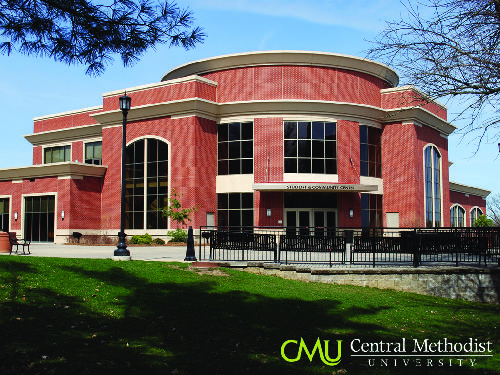 19. Central Methodist University
Online Bachelor of Arts/Science in Psychology
Online psychology majors at Central Methodist University can choose from a bachelor of science curriculum or a bachelor of arts curriculum. The main differences in curriculum involve the varying number of required humanities and science courses. Both offer internship/practicum experiences and foundational skills and knowledge required for entry-level work or graduate study. All students must complete major courses in areas including research design and data analysis, experimental psychology, and a senior thesis capstone, which requires the completion of original research, written scholarship, and a spring semester defense before a committee of social sciences faculty.
Score: 62.6
For more info: Central Methodist University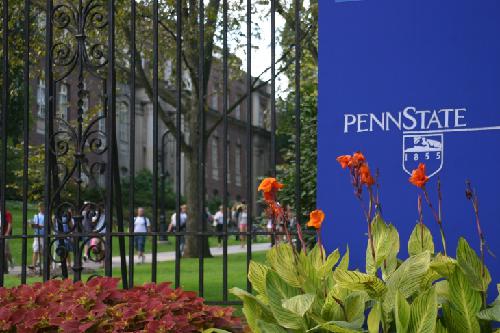 18. Pennsylvania State University-World Campus
Online Bachelor of Arts in Psychology
Website
The most affordable online psychology degrees provide for the development of an extensive knowledge base at an ideal cost. Penn State's World Campus, dedicated solely to online learning, allows students to earn their 123-credit degree at a fraction of the coat of many other schools, and all students pay the same tuition regardless of state residency. Penn State also offers unique options to customize your bachelor of science degree plan. Compliment psychology studies with a life sciences option or a business option to give you the tools you need to enter a professional career immediately after graduation.
Score: 63.49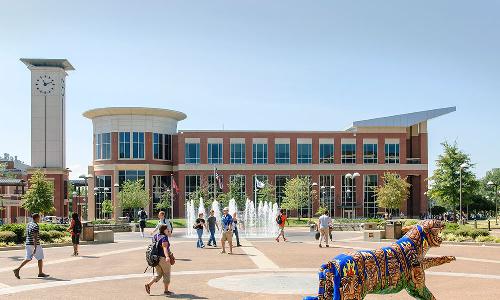 17. University of Memphis
Online Bachelor of Arts degree in Psychology
Website
Whether you possess previous, transferable college credit or no college credit, University of Memphis Global can offer you a 120-credit bachelor of arts in psychology entirely online. Available concentrations include general psychology, behavioral neuroscience, and cognitive science. Course options — ranging from animal behavior to psychology of gender — cover an extensive breadth of field disciplines and focuses. This wide survey provides a well-rounded education sufficient to prepare students for entry-level work or graduate studies. All psychology students participate in an applied seminar course or internship before graduation, culminating in a field test during their senior year.
Score: 64.78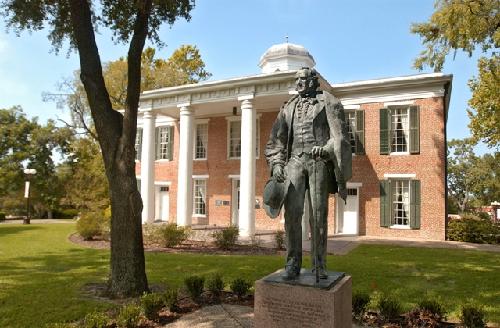 16. Sam Houston State University
Online Psychology Program
Website
Students hoping to one day hold a graduate degree in psychology must first earn a bachelor's. Sam Houston State University's affordable online psychology degree makes it possible to earn this first required credential in an environment with a highly-personalized 1:25 faculty-to-student ratio. 75% of all course requirements allow for online completion, but students must occasionally attend class at the Huntsville, TX campus to achieve all degree components. In addition to exploring various career paths with course blocks in areas of social development, clinical counseling, and experimental psychology, SHSU encourages students to participate in faculty research programs, earning vital experience to take on to graduate school endeavors.
Score: 64.86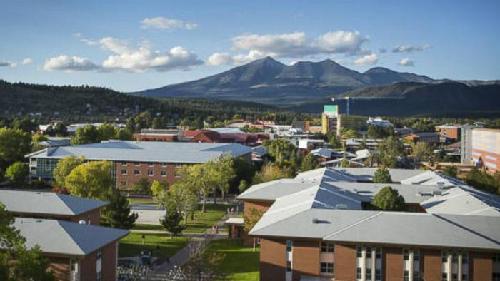 15. Northern Arizona University
Online Bachelor's Degree in Psychology
Website
A liberal arts degree in psychology provides a well-rounded education of written and oral communication, analysis, critical thinking, and scientific inquiry. Northern Arizona University offers all of these components through their 120-credit online bachelor's in psychology. In addition to psychology courses including human cognitive, psychophysiology and behavior, and motivation and emotion, the curriculum requires several units of foreign language and a supplemental minor or certificate in a different discipline. All students participate in one of three senior-level capstone courses — historical systems of psychology, community psychology, or special topics — requiring varying methods of evaluation and research.
Score: 65.51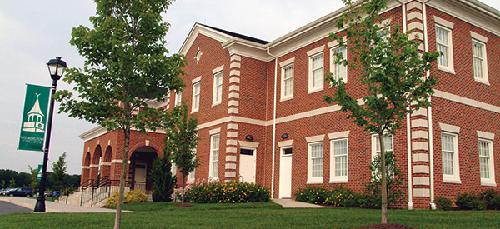 14. Wilmington University
Online Bachelor of Science in Psychology
Website
Wilmington University offers one of the most affordable psychology dual degree options for students interested in earning undergraduate and graduate credentials simultaneously. The accelerated path bridges a bachelor's in psychology with a master's in applied family science, training students for careers with positive impacts on children, youth, and families. Those who want to pursue a B.S. in psychology alone can look forward to core courses which promote scientific inquiry, ethical responsibility, and professional development. All online students pay in-state tuition rates regardless of residency, and classes begin every eight weeks to maximize flexibility for busy individuals.
Score: 65.59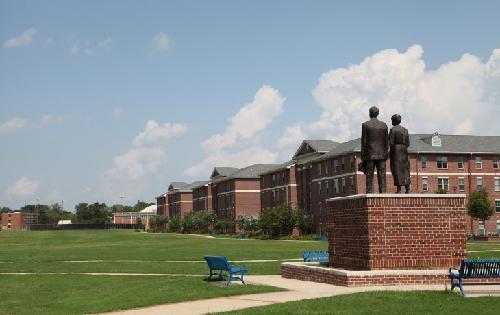 13. Fort Valley State University
Online Bachelor of Arts in Psychology
Website
Fort Valley State's attractive tuition rates make for an affordable online psychology degree option to begin with, but the school's two available, merit-based scholarships for behavioral science students provide an additional opportunity to lower out-of-pocket costs. Major core highlights include two psychological research classes, which expose students to various types of inquiry and introduce research design, research methods, and data evaluation. In the final semester, all psychology undergraduates must complete 400 internship hours in an approved professional environment. This internship component, worth 12 credit hours, provides extensive real-world experience supervised by campus evaluators via virtual technologies.
Score: 68.09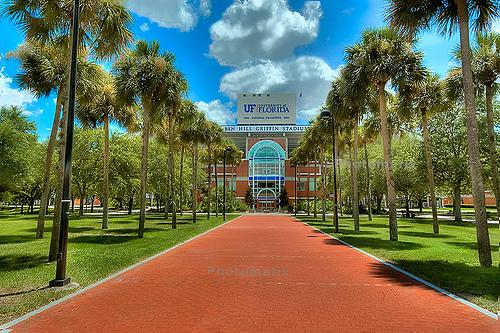 12. University of Florida
Online Bachelor of Arts in Psychology
Website
The University of Florida's most affordable online psychology degree, designed for transfer students already in possession of an associate, requires the completion of 30 psychology credits. Core coursework covers four main areas of study, in biological bases, developmental changes, learning and cognition, and sociocultural/individual differences approaches. Students utilize their electives to customize learning outcomes through three specialization options: general psychology, behavioral and cognitive neuroscience, of behavior analysis. Regardless of specialization, students receive the option to take up to three different courses of undergraduate research or independent work, and/or complete a senior research thesis, if desired.
Score: 73.75
11. Arizona State University
Online Psychology Degree (BA)
Website
Arizona State University offers both a bachelor of science and a bachelor of arts in psychology. These two degrees hold essentially the same requirements, although the bachelor of science program involves a larger amount of math and science coursework, and the bachelor of arts program allows for an accelerated pace option (completion in as little as 2.5 years). Whichever path you choose, expect to complete courses in social and behavioral sciences, neuroscience, and research methods. Learning objectives prepare graduates to enter the field in nonlicensure positions or to pursue a graduate degree for further study.
Score: 74.15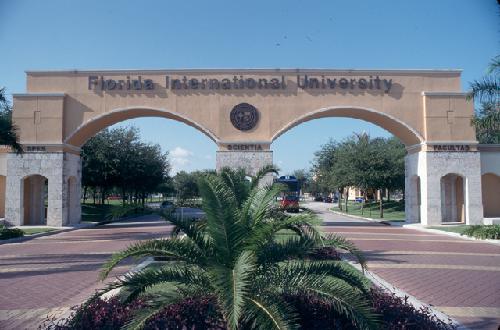 10. Florida International University
Online BA in Psychology
Website
Even the most affordable online psychology degrees offer rigorous educational opportunities. Florida International University's undergraduate psychology program focuses on five key areas within the field to provide each student with a well-rounded foundation: experimental, social, applied, personality/abnormal, and developmental psychologies. In addition to core classes and electives, students can choose to engage in independent work before graduation, taking a research and/or field experience course. The 120-credit program is available to transfer students with associate degrees and individuals without college experience alike. Every online student receives one-on-one guidance and support from a personal success coach.
Score: 75.2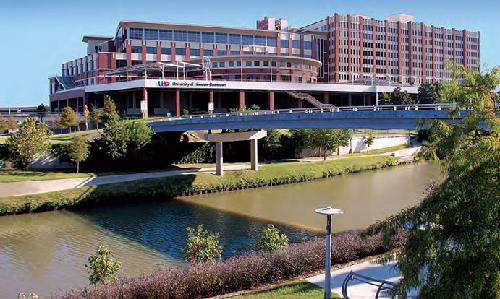 9. University of Houston-Downtown
Online B.S. in Psychology
Website
Graduates of the online psychology bachelor's program at University of Houston - Downtown possess the skills and abilities to apply basic research methods in psychology, complete data analysis, and synthesize empirical findings to interpret results. The 120-credit program requires the completion of common core general education requirements, introductory psychology requirements, major requirements, and free electives. Unique course highlights include options from the diversity cluster: psychology of women, psychology of religion, and psychology of prejudice. Each student must also complete a career course at the culmination of the program, either through approved on-site field experience or a special project/senior thesis.
Score: 75.93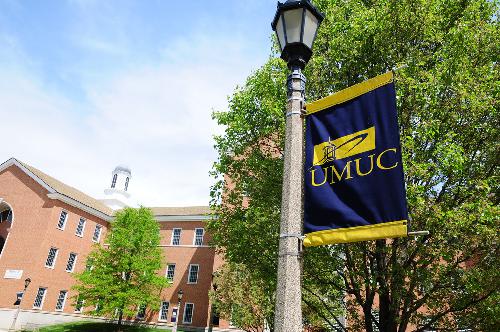 8. University of Maryland-University College
Online Psychology Bachelor's Degree
Website
The University of Maryland offers an affordable online psychology degree aligned with the guidelines set by the American Psychological Association and designed for students seeking a solid foundation in psychological theory, principles, and research. Faculty in the psychology program have work experience at the National Institutes of Health and the John Hopkins University. Core course highlights include the biological basis of behavior, memory and cognition, and theories of personality. 46 credits of open electives or minor coursework allow for degree plan personalization according to individual career goals. Gain the knowledge and skills needed for entry-level employment or to pursue graduate-level coursework.
Score: 76.33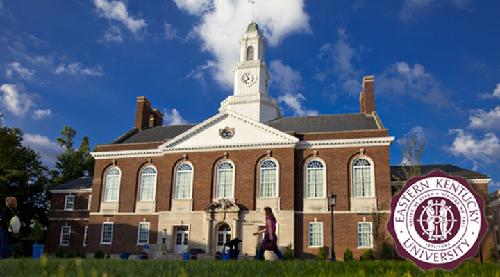 7. Eastern Kentucky University
Online Bachelor's Degree in Psychology
Website
43% of recent graduates from Eastern Kentucky University's undergraduate psychology program found employment in the mental health field and 15% work in positions related to human resources. You can start your own journey with one of the most affordable online psychology degrees in a career concentration of your choice: forensic psychology, autism spectrum disorder, child and family psychology, workplace psychology, psychiatric rehabilitation, brain and cognitive science, or substance abuse. An applied learning in psychology course, recommended as an elective during a student's junior or senior year, provides real-world experience through 240 hours spent on-site at an approved, relevant work location.
Score: 81.18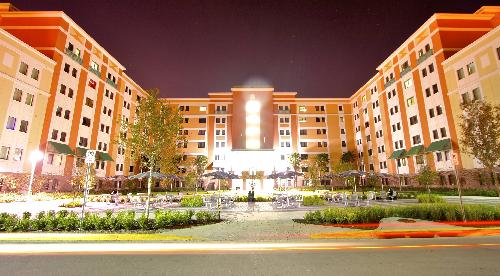 6. University of Central Florida
Online Bachelor of Science degree in Psychology
Website
Primary goals of the University of Central Florida's online bachelor's in psychology include developing student understanding of psychology terminology as well as concepts used in statistical research methods and physiological psychology. Available concentration tracks include clinical psychology, industrial/organizational psychology, human factors psychology, neuroscience, experimental psychology, and general psychology. In addition to completing courses, UCF encourages student participation in research, fieldwork, and internships. Prospective students must possess either an associate degree from a public college in Florida or meet the General Education Program requirements to apply. Recommended prerequisite courses include basic statistics and biology courses, and college level foreign language.
Score: 85.78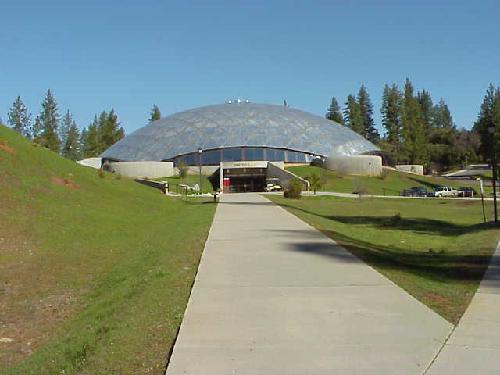 5. Columbia College
Online Bachelor of Arts in Psychology
Website
Undergraduate psychology majors at Columbia College use an understanding of the scientific method to conduct research, write scholarly reports in APA style, and present their findings to classmates. General education, foreign language, and multicultural course requirements take 41 semester hours to complete, while core psychology and elective requirements take 51 semester hours. If desired, students can use their electives to complete a sports psychology emphasis, preparing them for an interdisciplinary clinical career designed to help optimize individuals' athletic performance. Each student must complete a culminating evaluative experience in fieldwork and a comprehensive exit interview before graduation.
Score: 89.66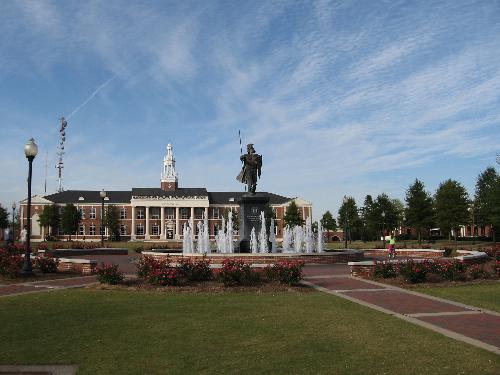 4. Troy University
Online Psychology Program
Website
Troy University's 120-credit program falls among the most affordable online psychology degrees, boasts small class sizes, and offers a rigorous, comprehensive curriculum which emphasizes critical thinking and communication skills, ethical behavior, and the value of human diversity. Students select a minor in either applied behavior analysis, general psychology, psychological research, or substance addiction education in order to steer their education toward their future goals. Course highlights include forensic psychology, theories of personality, and an applied behavior analysis field experience, which requires travel to an approved clinical site for completion of directly supervised, practice-related activities.
Score: 89.82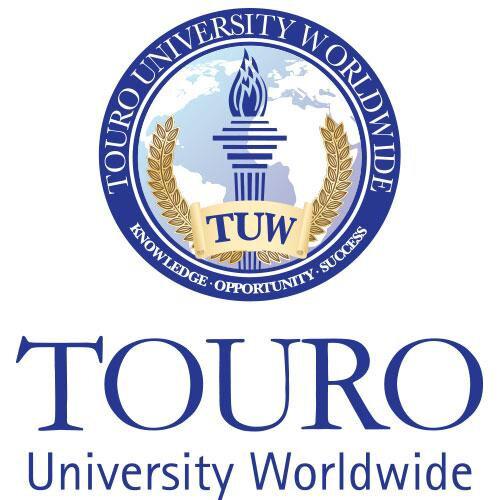 3. Touro University Worldwide
Online Bachelor's Degree in Psychology
Website
Tuoro University Worldwide's bachelor's degree in psychology meets the undergraduate learning outcome guidelines set by the American Psychological Association. The 120-credit, 100% online program offers a variety of concentration options to focus electives according to each individual's own personal and professional goals, whether you plan to go into entry-level work or continue to graduate-level studies. Options include child and adolescent psychology, elementary education, secondary education, special education, human services, and industrial/organizational psychology. Students of this nonprofit, regionally-accredited institution receive a wealth of online resources, including access to popular research databases, Touro's online library, and writing resources.
Score: 92.89
2. Liberty University
Online Bachelor of Science in Psychology
Website
Transfer students can fulfill up to 75% of the requirements for an online bachelor's degree in psychology before they take a single course at Liberty University. However, the degree requires no specific number of transfer credits to apply. Every course in Liberty's 120-credit online program allows for online completion, from the first general education class to your final internship component (completed at an approved on-site location near you). If desired, choose from seven unique specialization tracks — addictions and recovery, Christian counseling, criminal psychology, crisis counseling, developmental psychology, life coaching, or military resilience — or pursue the general track for a well-rounded set of electives.
Score: 95.48
1. Brandman University
Online Bachelor of Arts in Psychology
Website
When you earn one of the most affordable online psychology degrees in the US from Brandman University, you get to learn directly from scholars and practitioners with extensive experience in psychology's varied fields. The program's design encourages students to be active participants in fieldwork and independent research projects, whether you decide to enroll in the general, comprehensive program or select a concentration. Areas of focus include child psychology, community psychology, industrial/organizational psychology, gerontology, or preclinical psychology. To enter Brandman's online psychology program, applicants must possess 12 credits of transferable baccalaureate coursework from an accredited institution. Students who fall short can fulfill this requirement through a specialized 4-course program called Brandman Track.
Score: 100
Thanks for reading our ranking of the 25 top cheap psychology degrees online!
Sources:
Bureau of Labor Statistics
IPEDS Data Center
College Navigator
See Also: