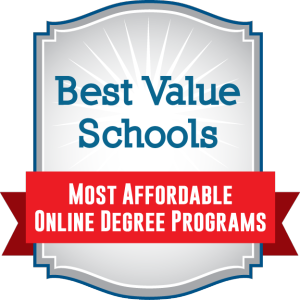 Welcome to our ranking of the 25 best affordable online business administration programs!
An online business degree in today's economy prepares you with the skills necessary to help your organization remain competitive. Whether you enter a role within the for-profit or nonprofit sector, your abilities to think critically, solve problems pragmatically, and effectively manage people and processes can prove invaluable. Organizations seek highly competent leaders who can achieve measurable results, which is why business degree majors consistently rank among the most recruited. In fact, the Bureau of Labor Statistics anticipates employment in roles in business and financial operations to surge 10% by 2026, meaning more than 700,000 new jobs in just a few years. Globalization no doubt helps spur this expected demand. Many of the skills these professionals must possess include research and data analysis capabilities in addition to knowing how to design and execute marketing strategies. The median annual income for business and financial professionals was $67,710, more than double the median income for all occupations ($37,690).
Note: This article may contain sponsored links. These are designed to help you connect with programs easily.
The 25 Best Online BBA Degrees Ranking Methodology
Selection Criteria
For this ranking, we looked for public and private (non-profit) colleges and universities that offer bachelor's degrees in business online. Because the focus of this list is on affordability, we only considered programs with average* tuition rates of $20,000/year or less.
*For public schools, we calculated the average value of their in-state and out-of-state rates.
In addition, we only considered colleges whose business schools/departments have obtained accreditation from one of three specialized accrediting agencies: the Association to Advance Collegiate Schools of Business (AACSB), the Accreditation Council for Business Schools and Programs (ACBSP), or the International Accreditation Council for Business Education (IACBE).
Ranking Factors
After compiling a list of all the colleges that offer online business administration programs and meet the above criteria, we then collected data in four categories:
Program Popularity: How many students choose to earn their bachelor's degree in business administration over other business-related options (that is, how much interest/demand is there in the school's BBA program compared to similar alternatives, such as finance or accounting)? To find out, we looked at both the number of students who earned their BBA degree in the most recent school year as well as the percentage of all bachelor's program graduates that that number represents.
Overall Strength of Online Business Programs: How much emphasis does the school place on providing accessible undergraduate programs in business? For this metric, we looked at the total number of online bachelor's business programs the school offers as well as the percentage of all undergraduate students who are enrolled in one of those programs.
Accreditation: From what agency has the BBA program earned its business accreditation? Professionally, most people consider the AACSB to be the most prestigious business-focused accreditation agency, followed by the ACBSP and then the IACBE. Therefore, we awarded points accordingly to each institution based on the type of accreditation they have.
Affordability: What is the average annual cost of attendance?
After collecting and sorting all the information, we ranked the candidates according to their performance in each area. Finally, we summed up the results and gave each school a final score using a curve so that the top-scoring program earned an even 100 points.
Read more about the best cheap online Bachelor of Business Administration programs below!
Cheap Online Business Management Degrees Ranked
---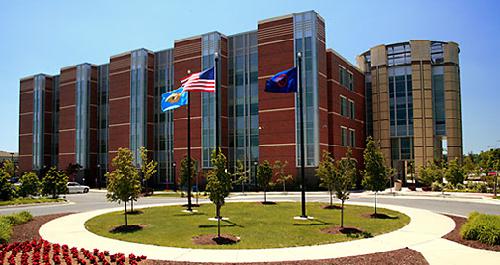 25. Delaware State University
Online Bachelor of Science Degree in Management
Website
Students who enroll in Delaware State University's bachelor's program in management can fit their academic endeavors within their busy schedules. A Historically Black College and University, the school allows learners to concentrate in one of six areas: general management, business analytics, human resource management, marketing, management information systems, and management information systems/enterprise resource planning. Choosing a concentration provides an opportunity for deep-dive studies through 18 credits beyond the program's required courses. All online students pay the same tuition, which the school assesses based on the number of credit hours in which they enroll. The school offers a number of scholarships to help defray these expenses.
Score: 74.5

24. Langston University
Online Management Degree Program
Website
The School of Business at Langston University offers an online business degree that allows students to gain experiential knowledge through studies that help them learn best business practices. Furthermore, the school demonstrates a commitment to research to ensure its curricula link innovations in business practice with emerging theory. Students in online studies enjoy instruction by the same faculty as their on-campus peers coupled with the flexibility to attend class on their own schedule. Degree options include the choice to focus in, for example, entrepreneurship, international business, and supply chain management. Graduating requires completing 124 hours, with 12 hours in the selected area of concentration.
Score: 74.6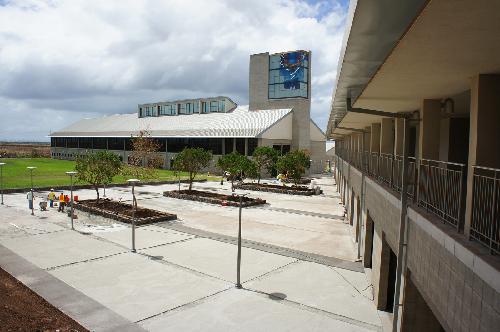 23. University of Hawaii-West Oahu
Online BA in Business Administration (BABA)
Website
Earning the Bachelor of Arts in Business Administration at the University of Hawaii - West Oahu builds students' critical thinking, communication, and research skills while ensuring they can articulate their organization's culture in a global economy. Upon completing their degree, students possess the knowledge responsible professionals must put into practice and demonstrate the good business ethics needed to be effective in their role. Learners can choose to concentrate in one of several areas of emphasis, including accounting, management, and hospitality and tourism. Furthermore, the university remains committed to supporting military and veteran populations, including through assistance that its Student Veteran Services provides and its acceptance of federal benefits like the GI Bill and Veterans' Educational Assistance Program.
Score: 74.7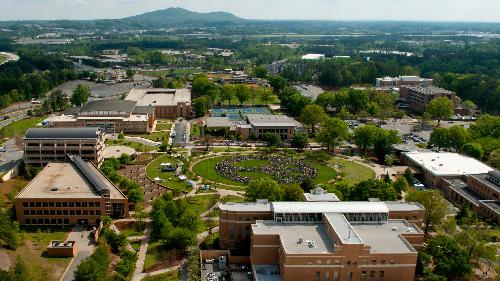 22. Kennesaw State University
Online Bachelor of Business Administration in Management
Website
Kennesaw State University prepares students for careers in fields like project management, human resources, and supply chain management by offering a Bachelor of Business Administration Management through its Coles College of Business. The curriculum for this degree explores disciplines like accounting, statistics, and macroeconomics. Students must earn at least a "C" in all business classes. Their classes equip graduates to organize people and oversee the processes required to fulfill business objectives. They also help them measure outcomes of their efforts, make critical decisions, and develop resources necessary for productivity. The university is one of the 50 largest in the country.
Score: 74.9

21. City University of Seattle
Online Bachelor of Science in Business Administration
Website
The online business degree that the City University of Seattle offers develops learners' analytical abilities and problem-solving skills so they can compete in today's workplace. Students sharpen their management competencies as they more deeply understand 21st century technologies such as big data, artificial intelligence, and cloud computing. In fact, this program stands as a pioneer in offering artificial intelligence courses tailored for business students. Areas of emphasis include project management, data analytics, and engineering self-organization. In addition, learners can choose a specialized study emphasis. Students can opt to enroll fully online or through hybrid studies that blend online and in-person instruction.
Score: 76.5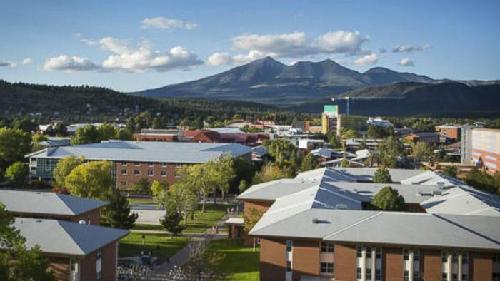 20. Northern Arizona University
Online Bachelor of Business Administration
Website
The Bachelor of Business Administration that Northern Arizona University offers equips students with knowledge of business fundamentals thanks to rigorous curricula that expert faculty teach. Students can complete the program fully online and select one of five areas of emphasis in which to tailor their studies: global business, entrepreneurship and small business, management, logistics and supply chain management, and marketing. Graduates can also take confidence knowing they can transition easily to an MBA program if they wish to do so. Completing this degree requires at least 30 units of upper-division coursework, which can include transfer credits, and at least 30 units of coursework at Northern Arizona. The degree requires 120 credits in total, including electives.
Score: 77.3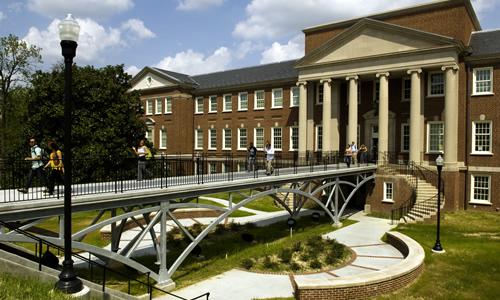 19. University of North Carolina at Greensboro
Online Bachelor of Science in Business Administration
Website
Offering one of the most respected online business degrees in the country, the University of North Carolina at Greensboro allows students to acquire the fundamental knowledge needed to enter organizations within an array of industries. The core curriculum provides exposure to concepts in finance, economics, management, and supply chain management to ensure graduates feel confident in their knowledge and skills once they transition to the workforce. Students can complete all courses online knowing they enjoy access to same robust standards and outstanding faculty as on-campus learners. Moreover, the university's online tuition costs less than tuition for face-to-face classes, further making the program highly competitive.
Score: 77.4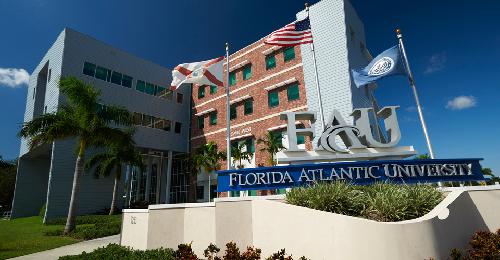 18. Florida Atlantic University
Online BBA
Website
Florida Atlantic University's online business degree enables learners to complete their final two years of undergraduate coursework through enrollment in upper-division classes. As a result, they can major in hospitality and tourism management, accounting, marketing, or management. Students must transfer previously earned college credits to earn acceptance to this program, which demands the same core requirements as the on-campus program with which it shares instructors. Students can complete their bachelor's degree in two years after earning 51 credits, maintaining at least a 2.0 grade point average, and fulfilling all of the university's requirements and those of its College of Business. The tuition costs the same for both in-state and non-Florida residents.
Score: 77.5

17. Fayetteville State University
Online General Business Administration B.S.
Website
Fayetteville State University's bachelor's in general business administration allows learners to complete their undergraduate degree by fulfilling the upper-division courses they need to graduate. Opting to earn a general business degree equips students with the fundamental knowledge necessary for an entry-level career thanks to coursework in topics like strategic planning, finance, and microeconomics. As a result of their studies, students acquire an understanding of basic marketing techniques and learn about the complexities of contracts and negotiations. In addition, they strengthen their analytical abilities, which prove necessary when assessing a business's strengths and weaknesses. Online learners remain connected to faculty and one another through social rooms, learning activities, and web-based discussions, and they can also view lectures using YouTube.
Score: 77.7

16. Arkansas Tech University
Online Bachelor of Science in Business Administration: Management and Marketing
Website
The third largest institution of higher education in The Nature State, Arkansas Tech University boasts a student population of 12,000. In addition, its student-to-faculty ratio is 18:1, which allows learners to connect with their instructors as necessary for coaching and support. Students who want to earn an online business degree at the university can pursue the school's track in business management. First-year students learn the fundamentals through introductory courses while the program advances in subsequent years to include topics like money and banking, business ethics, and strategy and leadership. In total, the program requires 120 credits. Learners may omit some math coursework if they earned a "C" or higher in two years of high school algebra in addition to an ACT math score of at least 22.
Score: 79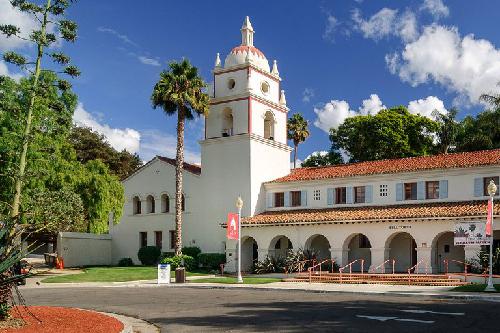 15. California State University-Channel Islands
Online BS Business
Website
Students who desire to attend class on their schedule when best for their busy life know California State University - Channel Islands offers this convenience and flexibility. The school delivers fully online, asynchronous instruction in eight-week terms in the fall and spring and in six-week terms in the summer. The program requires 16 months to complete, with classes totaling 50 units through a combination of core, elective, and general education courses. Learners must transfer 70 previously earned college credits to ensure they possess the 120 credits needed to graduate. Students pay the same tuition regardless of their state of residence.
Score: 80.2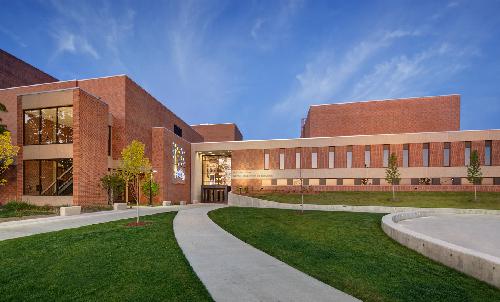 14. University of Wisconsin-Parkside
Online Degree in Business Management: General Business
Website
Students who either previously earned an associate degree or credits toward a bachelor's degree find the online business degree at the University of Wisconsin - Parkside offers the opportunity to complete their studies in a flexible, affordable manner. Prerequisites for admission include an associate degree and college algebra 1 or completion of 25 out of the 36 general education classes the school demands in addition to college algebra 1. In total, graduation mandates completing 120 credits, with 67 of these through business coursework in classes that address topics like supply chain management and digital marketing. Students must also earn at least a cumulative GPA of at least 2.0.
Score: 80.8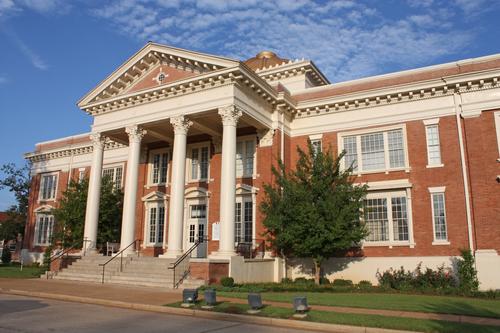 13. Georgia Southwestern State University
Online BBA eMajor
Website
An online business degree considered one of the best in the U.S., Georgia Southwestern State University's BBA eMajor offers majors in accounting, management, human resources management, and marketing. While most eMajor programs within the University System of Georgia reflect a partnership between various institutions, this degree is one of two that only one school offers exclusively. The program accepts transfer credit from an associate degree in business program students previously completed, which enables them to complete their bachelor's degree at an accelerated pace. The School of Business delivers the program. Learners may consider joining student organizations like ENACTUS, which encourages social entrepreneurship through competition activities, while they might also receive an invitation to Beta Gamma Sigma, an international honor society.
Score: 82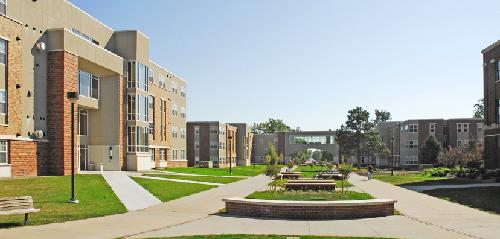 12. University of Nebraska-Kearney
Online Bachelor of Science in Business Administration (BSBA)
Website
An online business degree from the University of Nebraska - Kearney allows working adults to conveniently enroll in classes while balancing life's demands. The program requires 35 credits within the major in addition to earning credits for a minor. The latter can include either accounting, entrepreneurship, or marketing/management with 24 credits. A fully online program, learners can complete core classes when they wish to do so as the school offers them each semester. It offers minor courses on a rotating basis. While highly affordable, tuition varies depending on whether students reside in Nebraska or another state. They can expect to spend nine to 12 hours each week for every three-credit course in which they enroll.
Score: 82.8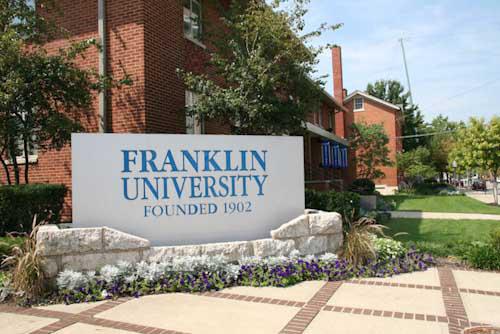 11. Franklin University
Online B.S. Business Administration
Website
Students who want to acquire an in-depth understanding of effective business management principles seek admission to Franklin University and its online business degree. Not only does Franklin accept up to 94 previously earned college credits so that learners finish faster with less cost, but its courses also ensure a broad perspective on business operations and functions critical within an array of industries. Faculty possess a range of real-world experiences and bring this expertise to their instruction while learners can personalize their studies through enrollment in classes that most excite them. These explore topics like federal income tax, global business issues, and organizational supervision.
Score: 83.5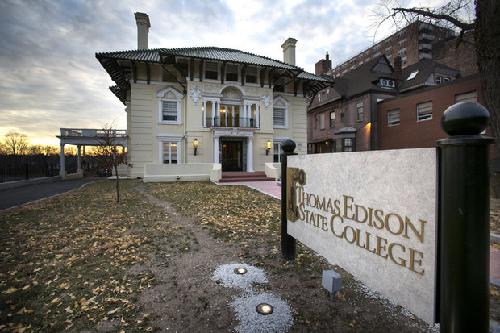 10. Thomas Edison State University
Online Bachelor of Science in Business Administration
Website
The online business degree at Thomas Edison State University allows students to deepen competencies in both the arts and sciences and business through a 120-credit program. They may select the major of their choice that best matches their career interest, choosing from options like computer information systems, accounting, and healthcare management. Regardless of the major they decide to pursue, all students must complete a capstone project called Strategic Management to demonstrate their knowledge across all content areas of their studies. In addition, they can decide to complete a Demonstration of Currency conference in partnership with a mentor to examine present-day developments relevant to their studies. Up to half of the credits applicants wish to transfer may be older than seven years, but the university will review any requests to transfer credits that exceed that term.
Score: 84.6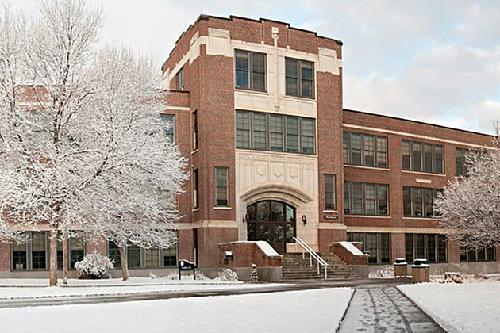 9. Black Hills State University
Online Bachelor of Science Degree in Business Administration
Website
Black Hills State University offers an online BS in business administration with management specialization through its College of Business & Natural Sciences. The program builds students' knowledge in disciplines like information systems, business law, marketing, and finance. Concurrently, they strengthen their analytical and reasoning skills, which today's global marketplace demands. Graduates must complete 105 credits through classes such as consumer behavior, marketing management, and international business. In addition, the university offers services to especially support online learners. These include assistance accessing library reference materials, computer aid, training opportunities, and an online bookstore. The school also offers a virtual orientation session so that online students can learn about these services.
Score: 86
8. University of Colorado Colorado Springs
Online Bachelor of Science in Business
Website
The College of Business at the University of Colorado - Colorado Springs offers an online undergraduate degree that complements the online MBA program the university launched in 1996. It affords the same flexibility and convenience as the on-campus program to those who wish to earn their bachelor's online while continuing to meet professional and personal demands. An exceptional value because of its highly affordable tuition, the program ensures small class sizes so that students can easily connect with faculty and one another. In addition, the school's career and alumni services help place learners in internships both before and after they graduate. Students can also opt to specialize in area of emphasis such as marketing and information systems.
Score: 88.1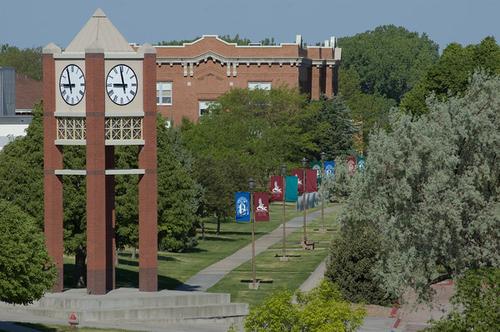 7. Chadron State College
Online Bachelor of Arts in Business Administration
Website
Located in Nebraska with a history that dates back more than a century, Chadron State College continues to grow both in the number of programs it offers and the number of students it serves. A public, open-admissions institution, it allows students to narrowly focus in an area of their choice that most closely aligns with their individual interest. The program's options include accounting, finance, business information systems, agribusiness, marketing/entrepreneurship, and management. Each option requires 21 credits unless students choose either the certified public accountant path within accounting or this path with an MBA. These choices require 111 and 117 credits, respectively. All learners must complete classes in applied calculus and college algebra in addition to the school's Essential Studies. They must also either major or minor in another discipline.
Score: 88.9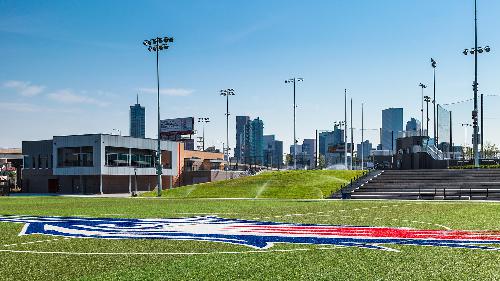 6. Metropolitan State University
Online Business Administration (BS) Degree
Website
The College of Management at Metropolitan State University prepares learners to undertake the exciting challenges a career in business affords. Classes deliver instruction in communication, organizational, and critical thinking skills while concurrently equipping students to successfully manage an organization's functional areas. Whether they opt to enter government, private sector, or nonprofit organizations in their professional pursuits, graduates possess the necessary competencies to apply their lessons learned to their workplace in a meaningful way. Furthermore, the program helps them build networks with professionals in a range of industries in addition to forming lasting relationships with faculty and peers. Enrollment requires 120 credits to graduate, with at least 24 credits completed on campus.
Score: 89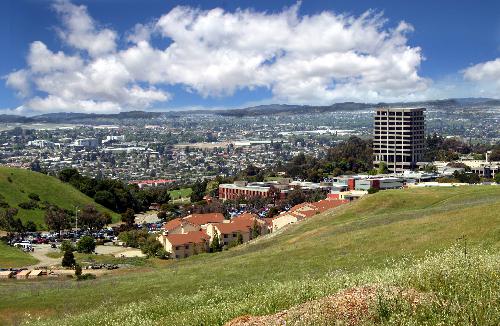 5. California State University-East Bay
Online Bachelor of Science in Business Administration (BSBA)
Website
The online business degree at California State University - East Bay offers customizable curricula for learners who desire flexibility when it comes to when and where they attend class. A degree completion program, it allows students to finish their studies in just two years through the University's College of Business and Economics. This accelerated pace does not mean sacrificing rigor and quality in studies. In fact, completing the program's three semesters per year means students can attend classes year-round and progress that much more quickly toward their career goals. Professors bring their expert knowledge to their instruction, which includes topics like organizational behavior, marketing principles, and decision science. The program also offers concentrations in general management, finance, information technology management, and operations and supply chain management.
Score: 89.6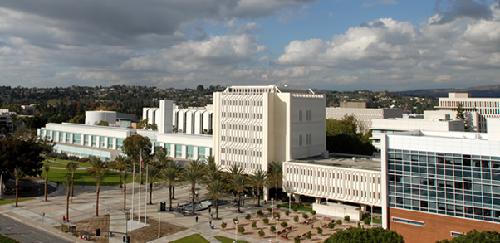 4. California State University-Fullerton
Online Bachelor of Arts in Business Administration
Website
California State University - Fullerton offers an online business degree with a professional business concentration through its Mihaylo College of Business and Economics. The program aims to help working professionals strengthen their capabilities so they can effectively manage highly successful teams. Courses provide a broad overview of concepts in disciplines like finance, accounting, marketing, urban planning, and business modeling. Doing so allows graduates to pursue roles in consulting, general management, international business, and the government. Moreover, the program boasts an affordable tuition with a fixed cost per unit and learners can enroll part-time by completing six to nine units each semester.
Score: 90.8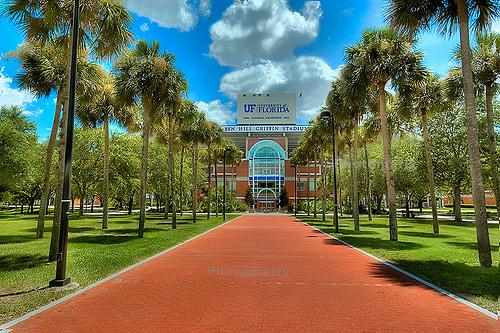 3. University of Florida
Online Bachelor of Arts/Science in Business Administration
Website
The University of Florida allows student to tailor this online business degree to their interests by offering the choice between a bachelor of arts (BABA) or bachelor of science (BSBA). The BABA permits an opportunity to study in area outside of business such as education, anthropology, or sociology thanks to its interdisciplinary approach. The BSBA focuses fully on business concepts, with coursework including accounting, economics, and if desired, real estate and entrepreneurship. Both degree options develop the mindset and capabilities required for roles within for-profit and nonprofit entities. This online program affords flexibility that many learners need and ensures the same job placement support that on-campus students receive. Competitive applicants enter with at least 60 transferable credits.
Score: 97.4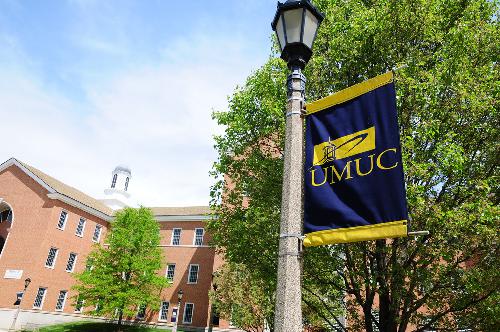 2. University of Maryland-University College
Online Business Administration Bachelor's Degree
Website
This highly ranked online business degree at the University of Maryland - College Park develops students' knowledge in business law, accounting, social responsibility, and organizational behavior to prepare them to successfully enter the world of work. As they network with faculty and one another, learners develop the ability to design strategy and support critical decision-making activities to competitively position their organizations in the 21st economy. Furthermore, the program focuses on developing both quantitative and qualitative data analysis skills in addition to designing policy that better ensures adherence to ethical standards. Classes engage student in creating business plans and preparing for job interviews. The program accepts up to 90 transfer credits; it requires 120 credits to graduate.
Score: 98.3

1. Colorado State University-Global Campus
Online Bachelor of Science in Business Management
Website
Colorado State University develops students' leadership skills and builds their business knowledge so they can make a meaningful difference in their profession. The program incorporates concepts in marketing, economics, finance, and statistics to strengthen learners' analytical abilities. Earning this online business degree prepares graduates to enter a myriad of careers such as business adviser and management analyst. A fully online program, admission requires at least 12 transferable credits from an accredited university, where applicants should have earned at least a 2.3 GPA. They must also submit an essay that states their academic achievement plans, a resume that outlines their academic and professional experience, and a SmarterMeasure Assessment that the school administers.
Score: 100
Thanks for reading our ranking of the 25 top cheap bachelor's degrees in business online!
Sources:
IPEDS Data Center
College Navigator
Association to Advance Collegiate Schools of Business (AACSB)
Accreditation Council for Business Schools and Programs (ACBSP)
International Accreditation Council for Business Education (IACBE)
Business-Management-Degree.net: Accreditation Agencies
See also:
Scholarships in Business Administration
Top 20 Affordable Online MBA Degrees