MEET MELANIE JANE: 2015 STEM SCHOLARSHIP AWARD WINNER AND CODER EXTRAORDINAIRE
Are you ready to find your fit?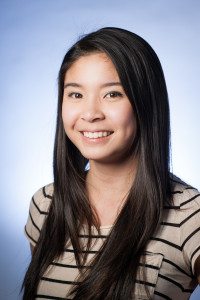 At Best Value Schools, we'd like to take the opportunity to announce the first 2015 recipient of our STEM Scholarship for Women. Our selection committee has chosen Melanie Jane Pascual to win the $2,000 award for her future studies in technology. As a California high school senior currently graduating in the Class of 2015, Melanie plans to use the funding to afford earning her Bachelor of Science (B.S.) in Computer Science from Middlebury College in Vermont. She has the goal of becoming a software engineer to work with startup companies and bring computer science to different communities worldwide.
Despite being only 17 years old, Melanie has already achieved many great accomplishments in her short lifetime. With an outstanding GPA of 4.33, she's been named an AP Scholar and granted her high school's Courage Award for her ability to maintain academic and extra-curricular success while experiencing a significant health issue.
While juggling schoolwork, Melanie devotes 20 hours per week to leading her championship-winning basketball team as captain. She also works as an advocate in Eden Township Youth Court to represent minors who've committed crimes in her community. She's even found time to create A World With Animals, an awareness program on Instagram for discussing animal issues.
Paving the Way for Women in Computer Science
After joining Girls Who Code on a whim, Melanie discovered her true passion for computer programming and decided to dedicate her career to improving society through her superpower of coding. Using usability testability and artificial intelligence, she developed the website Cupet to match animals in shelters with parents based on personality. She's partnered with Adapt.tv as the project CEO working on Zen, a stress tracking app for high school students. Melanie is also currently prototyping another mobile app for predicting food-related disease through nutritional facts.
Over the last two years, Melanie has become an avid promoter of women in technology and played a prominent role in bringing computer science to her high school. She was selected for the She++ #Include Fellowship to start initiatives for influencing young girls in coding. She raised thousands of dollars to start her school's first AP Computer Science course, which she now co-teaches. The course has achieved 50% female enrollment in its first year and outpaces women's current participation in the field. Melanie organized a special day for representatives from Google to share their insights, too.
On a larger scale, she is working as an executive team member for ProjectCSGirls to encourage California middle school girls statewide to take an interest in computer science. Melanie also worked at Twitter Headquarters for the Girls Who Code Summer Immersion Program as a student ambassador. Due to her undeterred passion for advocacy, Melanie was invited to the White House to speak at the Women's High Tech Coalition in front of U.S. senators and industry leaders on the importance of computer science.
The Best Value Schools committee believes that Melanie Jane Pascual embodies a true STEM advocate for women with her unwavering commitment. Even when recovering from back surgery, she maintained her rigorous work ethic by taking online computer science courses. With her academic achievement, creativity, hard work, and nurturing personality, she's the perfect fit for this cycle's scholarship award. It's our honor to invest in her bright future of encouraging women to pursue computer science. Congratulations, Melanie!
Don't Miss Your Opportunity
Think you could be our next scholarship recipient? We invite you to learn more about our STEM Scholarship for Women. Share your own story on how you're contributing to the world of science, engineering, technology, or math and improving the under-representation of women. Check back regularly for any new updates and send in your application for our next selection cycle!
Get prepared for your next steps
Use articles and resources to uncover answers to common questions, get guidance on your goals, and learn about applying to schools.
College is an exciting but harrowing time for most college students, and that can be especially true for prospective college students who identify as lesbian, gay, bisexual, transgender, questioning, or...
Historically Black colleges and universities, commonly known as HBCUs, are an incredibly important part of the higher education system in the United States. These schools, which of the nation's colleges...
It can be tough to narrow down higher education options after graduation for most students. There are state and private college options, trade schools, and community colleges to choose from, and each option offers a different price point, a different trajectory, and a different path. These choices become even more difficult when there are other […]
Discover a program that is right for you.
Explore different options for you based on your degree interests.