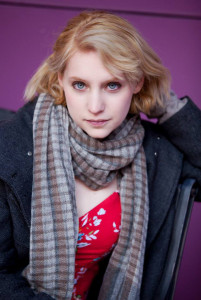 At Best Value Schools, we are delighted to announce the winner of the 2014 STEM Scholarship for Women as chosen by our committee. Our $2,000 scholarship has been granted to Kelsey Graywill of Conifer, CO who will be using the funding to attend Duke University in North Carolina this fall. As an extraordinary young woman who impressed us with her career aspiration of becoming a neurosurgeon to improve specialized healthcare resources for developing countries, Kelsey has taken on the admirable task of pursuing a dual major in Neuroscience and Global Health with a minor in Linguistics. She is also one of only a few freshman to be accepted into Duke's Emergency Medical Service's EMT program to become a licensed EMT.
With a clear passion for global health, Kelsey has already made tremendous accomplishments abroad in serving as a surgical intern at hospitals in India and Nepal, leading the first-ever Apprentice Doctor alumni trip to Tanzania, and being accepted into the "Prague Selective" program to work with medical students in neurosurgery in the Czech Republic. After learning Classical Latin, Japanese, German, and Mandarin Chinese in high school, Kelsey has also pioneered an innovative independent research project that will explore linguistic principles, neuroanatomy, and modern technology as the basis for learning music.
Inspiring the Next Generation
In addition to her extensive clinical experiences, Kelsey inspired the scholarship committee with her commitment to encouraging other young women like herself to make the profound investment of choosing a career in science, technology, engineering, or mathematics. Within the international journal "The Undergraduate Times," Kelsey is a contributing author who writes articles about women in the sciences, advancements in medicine, the doctor-patient relationship, and technology's increasing role in education.
For her international volunteerism, leadership, journalism, innovation, career aspirations in medicine, and determination, we are happy to grant the first-ever STEM Scholarship for Women to Kelsey Graywill to assist in her great strides for personal growth. We believe that the financial support will be put to great use in helping Kelsey to achieve the education needed to reach her professional dreams in a clearly bright future in the STEM-related fields of medicine and technology on a global level. Congratulations, Kelsey!
If you would like to apply for the STEM Scholarship for Women and share your story about how you are also positively contributing to the field to enhance female representation, we invite you to check back often for next year's application.