4 BEST VALUE ONLINE SCHOOLS IN MONTANA

Are you ready to find your fit?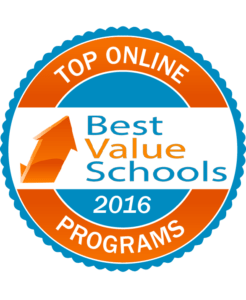 By BVS Staff
Welcome to our best value ranking of online colleges in Montana.
As an agrarian state with more cows than people, most students would probably not expect Montana to have an excess of colleges and universities within its borders. Indeed, the state is home to fewer than a dozen four-year institutions of higher learning. Naturally, this limits the opportunities for college applicants, and distance learners in particular. But as the saying goes, it's quality over quantity! Fortunately, a select few universities have taken up the mantle of providing an education for travel-limited students. Of these online-accessible schools, we're bringing you the 4 "best value." These top 4 colleges all earned at least 90 points (out of 100) in our ranking.
Methodology
Click here to read all about our best value online schools ranking methodology, or head on over and read about our overall top-ranked colleges for a cheap online degree.
Featured Online Programs
Figuring out where to apply? These top, accredited schools offer a variety of online degrees. Consider one of these accredited programs, and discover their value today.
Montana State University-Billings

With an in-state tuition of under $6,000 a year, Montana State University-Billings is one of the most affordable online colleges in Montana. And because of the variety it offers, MSU Billings is also a great value. Not only does the school feature a long list of online bachelor's programs, but it also provides a whole suite of student support services that include career planning and tutoring. In addition, MSU Billings is known for its cooperative education program, which helps undergrads finance their already cheap education with internships and part-time jobs in a field related to their course of study.

Montana State University-Northern

Like its sister school over in Billings, Montana State University-Northern is distinguished by its low tuition and high (almost 50%) online enrollment the hallmarks of a top online school in Montana. Dubbed "Desire2Learn," MSU Northern's distance learning program is every bit as comprehensive as MSU Billings and features even more bachelor's programs. With unique degree offerings that include a Bachelor of Applied Science in Business Technology and a Bachelor of Arts in Community Leadership, MSU Northern allows students to develop diverse and technical specializations without spending a lot of money.

University of Great Falls

The University of Great Falls is a school with an imposing name but a simple mission. Essentially, UGF wants "to provide students with the opportunity to obtain a liberal education for living and for making a living." To this end, the university has developed a number of affordable online degrees in Montana that cater to the educational needs of students and professionals around the state. Bachelor's programs such as Legal and Paralegal Studies, Criminal Justice, and Addictions Counseling are perfect examples of the kind of meaningful and practical career paths awaiting online learners at the University of Great Falls.

In 2009, Rolling Stone claimed that the University of Montana had the "most scenic campus in America." But for students who might be distracted by the beautiful setting, UM's distance learning program offers a convenient alternative. Although there is just one fully online bachelor's degree (a B.A. in Media Arts), the university also offers a bevy of online certificates and minors to help students supplement their education. Plus, UM is home to the "RevUp" program, a unique collaboration with local community colleges and the Montana state government to "quickly train students for good-paying jobs." With so much to offer (not to mention the highest graduation rate on this list) it's no wonder this school lands at the top of our Montana top online colleges ranking.
What did you think of these top online degrees in Montana?
See also: 5 Best Value Colleges and Universities in Montana
Sources:
Get prepared for your next steps
Use articles and resources to uncover answers to common questions, get guidance on your goals, and learn about applying to schools.
Discover a program that is right for you.
Explore different options for you based on your degree interests.