5 BEST VALUE COLLEGES AND UNIVERSITIES IN MONTANA
By Iris Stone In this ranking, we examine top value universities and colleges in Montana for 2019. If you've ever contemplated running away from the city and abandoning all your responsibilities in exchange for wide-open spaces and remote living, Montana might be your ultimate destination. You could find yourself in a position to enjoy the ...
BestValueSchools.com is an advertising-supported site. Featured or trusted partner programs and all school search, finder, or match results are for schools that compensate us. This compensation does not influence our school rankings, resource guides, or other editorially-independent information published on this site.
Are you ready to discover your college program?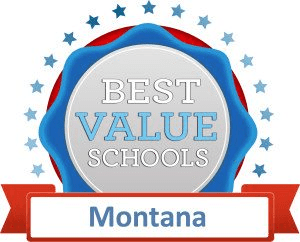 By Iris Stone
In this ranking, we examine top value universities and colleges in Montana for 2020.
If you've ever contemplated running away from the city and abandoning all your responsibilities in exchange for wide-open spaces and remote living, Montana might be your ultimate destination. You could find yourself in a position to enjoy the best of both worlds: beautiful mountain views, small town charm, fresh air, and unpolluted skies, but also rigorous academic programs, challenging career prep, and world-class research opportunities.
Schools like Montana Tech and Carroll College are particularly impressive in their academic prestige, but all of these five universities share space on this best value ranking for their impressive mix of affordable access and uncompromising standards. You may also want to check out the online education opportunities in Montana by looking at our ranking of the top online schools in Montana.
Methodology
Read more about the methodology we used for this article here.
#1

Carroll College

Helena, MT

#2

Montana State University

Bozeman, MT

#3

Highlands College of Montana Tech

Butte, MT

#4

Rocky Mountain College

Billings, MT

#5

The University of Montana

Missoula, MT

,

,

,

,

,
Featured Online Programs
Figuring out where to apply? These top, accredited schools offer a variety of online degrees. Consider one of these accredited programs, and discover their value today.
Helena, at the base of the Rocky Mountains, is the capital of Montana and a lovely place to attend college. From Carroll, you can walk downtown and have your choice of restaurants, espresso shops, entertainment, and most important - jobs! Carroll is a Catholic but ecumenical school committed to serving the Diocese of Helena. Volunteerism is a priority: Carroll's "Service Saturdays" have already given thousands of service hours to local organizations. Deeply grounded in its Montana heritage, Carroll uses the surrounding natural environment for student retreats and educational excursions. Community living is important at this top Montana college and all students are expected to live on campus. Don't be surprised if the 58% acceptance rate drops as word gets out about this excellent college in Montana.
Net Price: $24,431/yr
Score: 144.55

Bozeman has been called a "dream town" for good reason: there's the mild climate with 300 sunny days per year, easy access to mountains, arts and culture, and a charming downtown. As Montana's largest university, MSU plays a key role in making Bozeman such a hot destination. The fact that half of the school's students are out-of-state attests to the attractiveness of studying here. As an active research university, MSU makes it easy for undergrads to get involved in original research. With so many programs and majors - from traditional liberal arts to specialties like K-12 teaching, to engineering and science specialties (Paleontology, anyone?), your only difficulty at this top Montana university will be choosing what to study. There's also an honors college that provides exclusive study and research opportunities for the most motivated MSU students.
Net Price: $14,326/yr
Score: 117.55

Highlands College of Montana Tech

Founded in 1900 as the Montana School of Mines, this affordable Montana college has expanded and diversified while staying true to its heritage. Its strong reputation as a school for STEM will serve you well: it has a 98% placement record for getting its engineering students internships and jobs and an impressive 20-year ROI of over $541,000. The freshman engineering program in particular is a great way for students to get started in this difficult but in-demand subject: students complete a common set of courses without having to declare a major, work closely with faculty advisors, and prepare to succeed in their chosen engineering specialty. If you're interested in engineering but your math skills need work, there's even a pre-freshman engineering program to get you up to speed!
Net Price: $11,037/yr
Score: 98.55

Known as "Montana's trailhead," Billings is the perfect place to begin any outdoor activity. It's also the state's largest city and the home of Rocky Mountain, the state's oldest college. With "strong traditions in both the liberal and practical arts," Rocky Mountain's core values are academic excellence, the development of students' full human and leadership potential, and shared responsibility and stewardship, manifest in ethical decision making. You can see these values in the Common Read Program: the entire community reads the same book and shares discussions, films, and a keynote lecture by the author (this year's program focused on wolf management in the West). And RMC earns its status as one of the best colleges in Montana through some of its more unique course offerings, which include Aviation and Equestrian Studies!
Net Price: $18,104/yr
Score: 88.55

The University of Montana

At this flagship university in Montana, wide-open skies and landscapes mirror the endless opportunities you'll have for learning and outdoor exploration. Located in Montana's second-largest city, the University and its surrounding community create a cultural, intellectual, and artistic engine for the state. You'll tailor your time here to your interests and goals, whether that's a pre-professional certificate, associate's degree, or bachelor's degree. Popular interdisciplinary majors include Forensic Anthropology and "Literature and the Environment," and the Davidson Honors College provides original research opportunities to highly motivated students. This cheap Montana college also has an inexhaustible outdoor program, which includes year round trips and classes, equipment rentals, a bike and ski maintenance shop, and lectures and films focused on environmental topics.
Net Price: $13,112/yr
Score: 80.55
This concludes our ranking of best value Montana colleges and universities.
Sources:
College Navigator
Pay Scale
About the Author:
Iris Stone began her writing career as a freelance writer and researcher. She now owns and operates a writing and editing firm that works with clients all across the country. Her work has included articles related to education policy, colleges and universities, academic programs, and careers.
Get prepared for your next steps
Use articles and resources to uncover answers to common questions, get guidance on your goals, and learn about applying to schools.
Discover a program that is right for you.
Explore different options for you based on your degree interests.