What is a Federal Student Loan?
Are you ready to find your fit?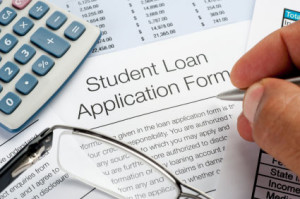 Administered by the United States Department of Education, Pell Grants, FASFA, and federal student loans are lent by private and government sources for financing college-level education.
These loans often feature different interest rates and payment options from traditional personal loans, mortgage loans, and car loans.
Different Types of Student Loans
Most student loans are administered under the William D. Ford Federal Direct Loan Program, and it's the largest such program run by the government. A few of the loans offered in the program include Direct Subsidized Loans and Direct Unsubsidized Loans.
When a loan is "subsidized," that means no interest accrues while the student is in school. On the other hand, unsubsidized loans accumulate interest from the time they are dispersed.
Other loans that students may obtain include the Direct PLUS Loan or the Direct Consolidation Loan. A PLUS loan is a loan for graduate students, and the consolidation loan allows a student to combine all his or her loans into one loan with a single loan servicer.
How Do Students Obtain Loans?
Students interested in getting federal student loans must fill out the Free Application for Federal Student Aid (FAFSA). The college or career school a student chooses will use the information on this form to calculate financial aid amounts, which may include student loans through the federal program.
The loan amount will vary from $5,500 to $12,500 for undergraduate loans, and the amount is based on the family's ability to pay for college, as well as a student's year in college. Students may also obtain Perkins Loans of up to $5,500 when there is significant financial need.
For graduate students, borrowing limits are $8,000 for need-based Perkins Loans and up to $20,500 for Direct Unsubsidized Loans. For students who still need additional financial aid, there are also Direct PLUS Loans, which are different in that they require a credit check.
Unique Features of Student Loans
Traditional loans through a bank usually feature a strict payment schedule and interest rates dependent upon the rates set by the Federal Reserve. Student loans, on the other hand, feature payment schedules that last much longer, as well as interest rates that are usually much lower than the average personal loan.
Another one of the most significant differences of loans guaranteed by the federal government from those that a student might obtain from a private source is what happens when a student can't pay his or her loans.
The government's guarantee of the loans means that they cannot be discharged in bankruptcy, and the government has unique options for collecting the loans. For example, the government may use a student's tax return to satisfy the debt.
Responsibilities of the Student Borrower
Financial aid has become incredibly important to many students because of the rising costs of college. The government has outlined a set of essential responsibilities for each student who decides to borrow student loans.
Students must keep track of how much they've borrowed, understand the terms and conditions of their loans, and make payments on time. It's also important that students only borrow as much as they need.
College is an important step in a student's education, but the cost is often beyond what the average student can pay. For students who require financial assistance for college, federal student loans are an important option for paying for college.
Get prepared for your next steps
Use articles and resources to uncover answers to common questions, get guidance on your goals, and learn about applying to schools.
If you're pursuing a master's degree in psychology, you may have been asked the following question: "What can you do with a master's in psychology?" It may even be a...
Are you interested in helping others resolve their issues and hurdles through talk therapy? You may want to consider a career in the counseling field. Counseling is a field that's...
Mental health counseling jobs exist across many settings — from hospitals and government agencies to schools and private practices, and they're projected to grow. The Bureau of Labor Statistics (BLS)...
Discover a program that is right for you.
Explore different options for you based on your degree interests.