WHAT IS THE BEST WAY TO FIND AFFORDABLE COLLEGE DEGREES?

Are you ready to find your fit?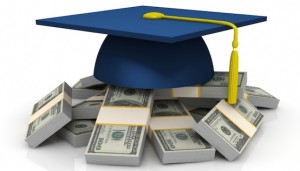 If you are preparing to pursue a secondary education and are in search of affordable college degrees, you may feel overwhelmed with the task of locating degree programs that don't cost too much. However, there are several simple strategies you can employ to accomplish this objective. By reading the advice below, you can begin the process of locating a cost-effective degree program which you can pursue.
Finding Affordable College Degrees
Although there are a variety of ways that you can begin the process of finding an affordable college degree, doing an internet search can be particularly effective. This is the case for several reasons, including the fact that an internet search gives you the opportunity to research a wide variety of schools that claim to offer degree programs at reasonable costs. To begin your search, simply type in a key phrase like "affordable college degrees" or "cheapest college degrees" into the search field. The search engine will subsequently provide you with several links to a wide range of schools. Before you begin researching the schools, keep the following things in mind so that you can find the college degree program that is right for you:
1. It's Not All About Money.
Although your primary goal in finding affordable college degrees may be to save as much money as you can while getting an education, you must remember that there are other factors to consider when you're selecting a higher learning institution. For example, you may be tempted to attend a specific school because the tuition is notably cheap, but this institution could be located in an area with high crime rates or lack the type of extracurricular activities about which you are passionate. Thus, while being money conscious is a prudent mentality to adopt, you must remember that the process of locating affordable college degrees shouldn't be all about money. Other factors like school location, the research interests of faculty members, and the institution's graduation rate should also be considered.
2. In-State Tuition Tends To Be Lower.
In many cases, students who go in search of affordable college degrees are excited about leaving their home and going to college. And in some instances, they want to leave the state. While this decision can be prudent while also engendering personal growth, it is not always the most appropriate and advantageous decision, especially if you're attempting to save money. The cost of in-state tuition is generally lower than that for out-of-state tuition. Thus, if your primary goal is to save money, staying in your home state may be a good idea. Currently, the states that offer the lowest in-state tuition are Wyoming, Alaska, and Utah.
3. Online Education Can Be Cheaper.
Individuals who are attempting to earn an education without paying a great deal of money should note that opting to learn online can help them accomplish this objective. There are several factors that can cause an online education to cost less than earning a college degree through the traditional manner. First, people who earn degrees online will oftentimes not have to pay activity fees (such as rec center fees). Additionally, students who learn online often don't have to grapple with elevated dorm fees, given that they can complete coursework from the comfort and privacy of their own home.
Resource: Cheap Online Colleges and Degree Programs
If you are serious about getting a great deal on the college degree program that you plan to pursue, you should know that conducting a detailed internet search can help you accomplish this objective. Additionally, keep the principles listed above in mind as you begin the process of finding the right educational program. In so doing, you will be able to locate affordable college degrees and select the one that is most appropriate and advantageous for you.
You might also like: The Ultimate Guide to Affording College
Get prepared for your next steps
Use articles and resources to uncover answers to common questions, get guidance on your goals, and learn about applying to schools.
Discover a program that is right for you.
Explore different options for you based on your degree interests.