What Types of Extra-Curricular Activities Look Good on a College Application?

Are you ready to find your fit?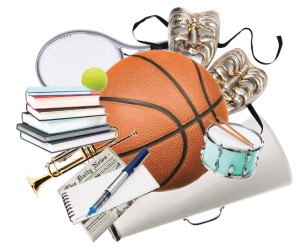 Filling out a college application can be very intimidating. All of the questions asked on the application can play a role in whether or not the admissions officer will give you a chance to attend their school. Because every answer is so important, it is in your best interest to take your time and strategically complete your college applications so that you leave the best responses possible that are honest and reflect well on your name.
While your Grade Point Average from high school and your SAT scores are two very important determining factors that are under consideration, these numbers are not always the only things that will land you an acceptance letter.
Many times, admissions officers would like to see applicants with a good character and who spend their time wisely outside of school, and this is why applications dive into asking questions about your extracurricular activities. Your involvements with the school and the community are very important to colleges who want students who have character and who will have pride in being part of the alumni. Read on and learn about the types of activities that will benefit you the most.
Make Sure to Focus on Quality Rather than Quantity
You may think that listing every minor involvement you have had for the last 10 years will benefit you, but this is not always the case. Officers learn a lot about you based on the quality of your involvements, and you should choose the activities that are of the highest quality. The best activities are those where you help the community or those where you have been consistently in over a long period of time.
If you have been superficially involved in activities for short periods of time but you have a long-term activity that is much more important to you, it is best to put the quality activity rather than multiple superficial ones. Be sure to describe the activities in a way that shows your interests, talents, and skills and how they come together. Just showcase what you love to do in a unique way and you better your chances of standing out.
Things to Focus on When Writing About Your Activities
A basic description of your activities can affect the impression you make on the reader. You need to be sure to make the activities, no matter what they were, sound meaningful in many different ways. Here are some things to include in the college application in this section:
* Has your involvement made a difference?
* Did you develop a special talent?
* Did you set a goal and reach it?
* Did you demonstrate leadership and initiative? How
* Did you receive any outstanding recognition for your involvement?
A college admissions council is looking for applicants who can show that they are mature, passionate, responsible, adventurous, competent, focused and driven. While your commitment to school can be demonstrated by looking at your GPA throughout your high school career or by looking at your SAT scores, you can show character through your involvement and this is something scores cannot show. Be sure to get involved as you are in school and even after you graduate. Doing this will improve your chances of standing out on a piece of paper that is commonly referred to as the college application.
See also: Writing an Effective College Essay - Best Value Schools
Get prepared for your next steps
Use articles and resources to uncover answers to common questions, get guidance on your goals, and learn about applying to schools.
Discover a program that is right for you.
Explore different options for you based on your degree interests.