BestValueSchools.com is an advertising-supported site. Featured or trusted partner programs and all school search, finder, or match results are for schools that compensate us. This compensation does not influence our school rankings, resource guides, or other editorially-independent information published on this site.
Are you ready to discover your college program?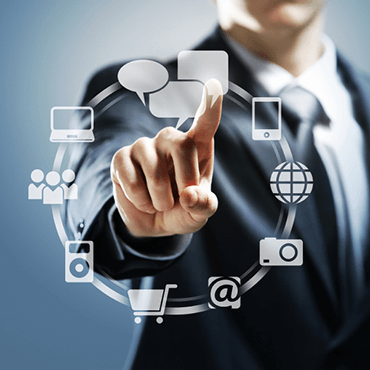 If you're interested in business and information technology, one of the occupations you may want to know about is chief information officer, or CIO. This executive is the top-level decision-maker when it comes to IT resources, operations, and strategy for a company.
IT Department Hierarchy
In large corporations, the chief technology officer, or CTO, is directly below the CIO, and the IT project leader answers directly to the CTO. To get on track for one of these positions, you need at least a bachelor's degree in management information systems or computer science with a focus on business. Most colleges offer a business degree track for their computer science majors, and taking this route can help you obtain a management position with a tech-focused firm such as a software maker or Web company.
These positions all require several years of experience in an IT-related field such as network architecture, software development or cyber security. A CIO typically starts out as an IT project leader and moves up to CTO after several years. Because these positions come with large paychecks, competition for them is quite high although growth in this area is above average and increasing by around 15 percent per year.
It's becoming a lot more common for companies to require IT managers and executives to have master's degrees in business administration with a focus on computer science or technology. Many large companies have established MBA programs that enable their employees to continue studying while working for the company. In exchange for tuition assistance from your employer, you usually have to agree to work for the company for a certain number of years.
Information Security Issues
The CIO is responsible for the big-picture view of the company's direction while the CTO and IT project leader are responsible for the minute details of everyday operations. The CIO usually must have at least 15 to 20 years of experience in management and technology-related positions. One of the most important issues that the IT leaders of an organization deal with is information security. Companies that use custom enterprise software written in legacy versions of Java have to deal with some of the worst security vulnerabilities in the industry. Another big source of data insecurity is the increasing trend for companies to institute bring-your-own-device, or BYOD, policies. The entire IT department must work together to ensure that employees don't compromise the company's proprietary data by accidentally bringing viruses or malware into the network.
Part of the CIO's job is deciding how to implement a safe BYOD policy that employees can be happy with. From the perspective of the CIO, the ideal situation would be to ban employee devices, but personal smartphones and laptops are too popular to be banned altogether. Companies use BYOD policies to attract talented workers to the organization and keep them happy.
Eventually, when the chief executive officer, or CEO, needs to be replaced, the CIO is often one of the candidates considered for the job. This transition can be unnerving and political, as when Brendan Eich was chosen as CEO of Mozilla.
The use of technology in business has been growing rapidly since the industrial revolution at the end of the 19th century. If you're interested in becoming a chief information officer, you should study computer science and business administration at the graduate level.
Related: The Best Affordable Online Master's in Business Administration Degree Programs
Get prepared for your next steps
Use articles and resources to uncover answers to common questions, get guidance on your goals, and learn about applying to schools.
Discover a program that is right for you.
Explore different options for you based on your degree interests.