Is Declaring a College Minor a Good Idea?

Are you ready to find your fit?
College Minors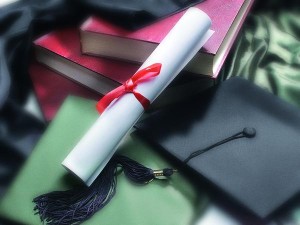 If you are thinking about ways that you can optimize your educational career, an important question has probably crossed your mind: "Is declaring a college minor a good idea?" By reading the information found below, you can obtain an answer to this and other questions that pertain to making the most of your educational career.
The College Minor-A Brief Overview
Although defined broadly, a college minor is basically a set of courses that a student takes to complement or somehow enhance the value of his or her major. Generally, students who wish to earn a minor have to take about five courses that pertain to the subject field. For example, if you wish to earn a minor in Religious Studies, you will likely be required to take five courses within that sector such as New Religious Movements, Modern Religious Sects, Introduction to the Bible, Understanding the Quran, and Major World Religions.
Featured Online Programs
Figuring out where to apply? These top, accredited schools offer a variety of online degrees. Consider one of these accredited programs, and discover their value today.
Should You Declare A College Minor?
Individuals who are thinking about declaring a college minor should note that it is almost always a good idea. However, there are several factors that an aspiring student must consider to determine whether doing so will work with his or her current lifestyle. For example, declaring a college minor will entail that you complete around five courses in addition to the classes you must complete within your major. This means that you will likely spend an additional semester in college, which will require that you appropriate two important resources: time and money. Thus while attaining a college minor can bring many benefits and advantages, it also necessitates the allocation of resources you may not be willing to spend.
Benefits of Declaring A College Minor
There are a plethora of wonderful benefits that result from declaring a college minor. Some of them include: 1. Personal Fulfillment. In many cases, individuals who opt to declare a minor do so because they are passionate about a specific subject. In discussing this matter in her article, "How Important Is a College Minor?," Kelci Lynn Lucier notes that "Having a minor may be personally important to you if you minor in a subject that you are passionate about; you may, for example, want to go to medical school (hence your major in biology) but also love the violin (hence your minor in music)." As Lucier points out here, declaring the minor affords individuals the opportunity to pursue their personal passions while simultaneously fulfilling the requirements that their chosen vocational path incorporates. 2. Professional Enhancement. There's no doubt that declaring a college minor can enhance your resume and make you a more marketable job candidate once you begin applying for positions. In many cases, employers are looking for employees who specialize within a specific sector, and they are often willing to pay such individuals more than the base level annual salary generally offered. The key to making the most of this opportunity is to do background research regarding the field that you're interested in and choose your minor accordingly. For example, the rise of concerns about the environment and sustainability has precipitated a specific sector within the field of accounting referred to as environmental accounting. If you were interested in pursuing a career in this field, you could major in accounting and minor in environmental science to make yourself an ideal candidate for positions within the sector. If you are looking for ways to excel within your educational field as well as in the career to follow, you should know that declaring a minor can help you accomplish this objective. Now that you have an answer to the question "Is declaring a college minor a good idea?," you can make an informed decision regarding whether this course of action would be appropriate and advantageous for you.
See also: Do I need to Declare a Major in the First Year of College?
Get prepared for your next steps
Use articles and resources to uncover answers to common questions, get guidance on your goals, and learn about applying to schools.
Discover a program that is right for you.
Explore different options for you based on your degree interests.