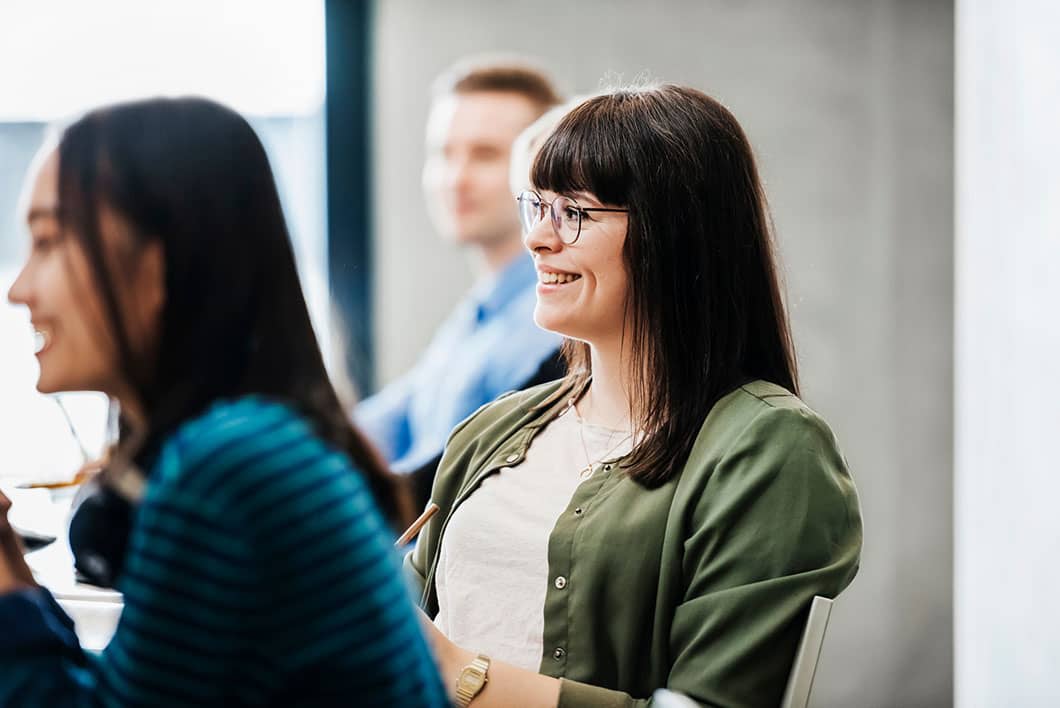 Is An Associate's Degree In Business Worth It?

Are you ready to find your fit?
Should You Get an Associates Degree?
If you're pondering the possibility of going into a business or management field, you may also be pondering the wisdom of getting an associate's degree in business.
An associates degree is generally a two-year degree completed at a university, college or community college. Some graduates of associates programs move straight into the workforce while others move on to a bachelor's degree. The type of work you want to do, how quickly you hope to get started and how much time and money you want to invest in your education all are factors to consider when considering the worth of an associates degree.
Highest Paying Business Majors for 2021
Featured Online Programs
Figuring out where to apply? These top, accredited schools offer a variety of online degrees. Consider one of these accredited programs, and discover their value today.
Associate's Degrees May Be More Helpful Than You Think
There's a sort of "common wisdom" that indicates that you can't get a good job, or a well-paying one unless you have a bachelor's degree or higher. But this may not always be the case. In some fields, such as technology and healthcare, an associates degree may be all you need to open the door to some very rewarding jobs whose starting salaries, and the potential for skill and salary growth, are quite strong.
An associates degree in business may not necessarily prepare you for some of the more lucrative associate-degree level jobs, but it too can be a good stepping stone. One reason some people pursue an associates degree rather than a higher one is that it requires less money and time before you actually enter the workforce. If you're eager to get a career started, or if you're not yet sure where your long term talents and goals lie, an associates will give you some educational training and provide you the opportunity to get started.
Some Jobs an Associates May Help You Prepare For
A two-year degree in business may prepare you for entry-level jobs in a number of areas, including sales, administrative or office management positions, trade or real estate. While it's possible that you might be able to land jobs in some of this fields with a certificate or with no education beyond high school, having an associate degree will likely provide you with more opportunities. Bear in mind that in some cases, your associate degree might need to be combined with on-the-job training or licensure in a given field, especially if you want to move into a supervisory role.
You may find an associate degree is all you need, or you might decide to build on your associate degree by moving on to a bachelor's degree. If you think you may end up doing that, it can be a good idea to find out how many of your associates' credits are transferable. Another option to consider is combining your associates in business with another compatible associates degree. One potentially rewarding combination is an associate in business with an associate in nursing.
Resource:
Top 19 Cheap Online Business Administration Degree Programs (Bachelor's)
Even if an associates degree is the end of your formal education, it will likely help open doors to jobs and skill-building in your career. That may be a pretty good return on a relatively small investment of time and money. You will need to assess whether an associates degree in business is "worth it" as you look at your chosen field and decide what educational path will be most likely to help you to get ahead.
Additional Resource: Best Value Schools -Top 50 Affordable Small Colleges for a Business Administration Degree
Get prepared for your next steps
Use articles and resources to uncover answers to common questions, get guidance on your goals, and learn about applying to schools.
Discover a program that is right for you.
Explore different options for you based on your degree interests.