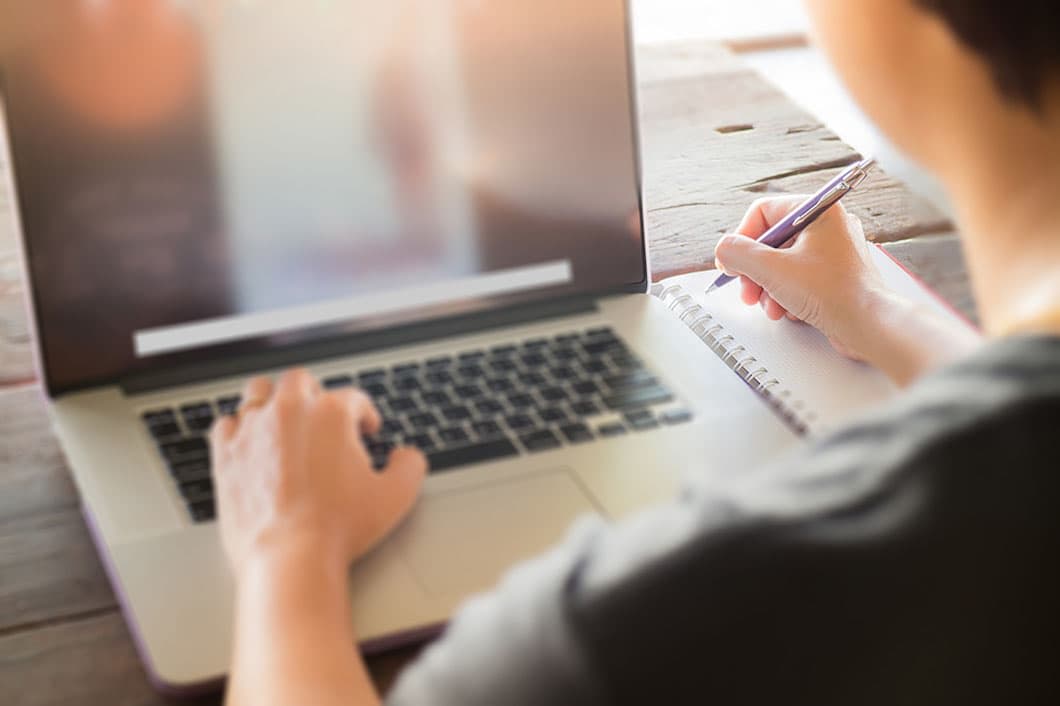 Can I Go to College if I Have a Criminal Record?
Are you ready to find your fit?
Are you wondering if you can be granted college acceptance with a criminal record? If you have criminal convictions and your goal is to start over by earning your degree, it is important to learn about some of the limitations that exist for convicted criminals in the college environment. Prospective college students with a criminal record will face challenges when applying to school or even when applying for housing, but this does not mean that it is not possible to gain acceptance to a college. If you would like to study up on some of the barriers that may exist for you because of your criminal history, read on and learn what you need to know to prepare for the obstacles.
Featured Online Programs
Figuring out where to apply? These top, accredited schools offer a variety of online degrees. Consider one of these accredited programs, and discover their value today.
You May Not Be Eligible for Financial Aid
Federal student loans and grants help millions of students each year. Students use these grants and the direct loans to pay for tuition, to cover the cost of buying books and even to pay for housing while in school. If you are unemployed or living on a small salary, the idea of paying for tuition or school supplies can be hard to grasp.
Unfortunately, the Federal government will not offer all students with a criminal record the option to receive grants and loans. If you have been convicted of any drug offense, a misdemeanor or a felony, you are not eligible to receive financial aid. If, however, the charge is any other type of felony, you can receive grants and loans if you qualify financially. This poses major challenges for students in areas where conviction rates for drug offenses are high.
For individuals who are planning to study behind bars, there are also limitations for inmates who are in custody. If you are in a federal or state institution, you are not eligible for grants and loans, but you are eligible for the Federal Supplemental Educational Opportunity Grant. Some inmates in other institutions may actually qualify for grants, but only if the charge is not a drug-related offense.
How to Answer Your College Application
More and more colleges are choosing to run criminal background checks on applicants prior to accepting any students. According to a recent study, more than 60% of colleges currently consider criminal histories in decisions, but many of these schools do not have a formal system in place. It is in your best interest to be honest on your college application if you are asked about criminal conduct. Most schools are specifically concerned with students who have a violent past or have been arrested for sex offenses. If a background check is required, the school may ask you to order your history and submit it for review. Applicants who do not submit the checks will be automatically denied, and many will be cleared for admission once the reports are reviewed.
A criminal record can affect you when you are searching for housing, employment, and even a degree program. While a conviction can make it more difficult to get through school financially, it is possible to find an institution that is willing to give you a chance. Make sure that you are honest on your application, and work with the admissions counselors when documents are requested so that you can be granted college acceptance with a criminal record.
See also: Saving for College – 5 Easy Tips – Best Value Schools
Get prepared for your next steps
Use articles and resources to uncover answers to common questions, get guidance on your goals, and learn about applying to schools.
If you're pursuing a master's degree in psychology, you may have been asked the following question: "What can you do with a master's in psychology?" It may even be a...
Are you interested in helping others resolve their issues and hurdles through talk therapy? You may want to consider a career in the counseling field. Counseling is a field that's...
Mental health counseling jobs exist across many settings — from hospitals and government agencies to schools and private practices, and they're projected to grow. The Bureau of Labor Statistics (BLS)...
Discover a program that is right for you.
Explore different options for you based on your degree interests.