5 Tips for Finding Financial Aid

Are you ready to find your fit?
Finding Financial Aid Tips
Apply for Federal Aid
Explore Private Loan Options
Find Out About Scholarships
Enroll in a Work-Study Program
Consider an Assistantship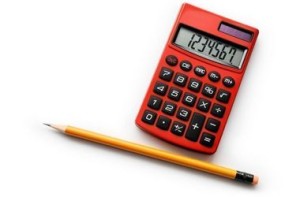 After selecting a school, one of the most important tasks for students will be finding financial aid to help cover the costs of tuition and books. Although figuring out how to afford college may seem daunting to new students, there are many resources available for helping to make going to school more affordable. The following five tips are offered to help both new and returning students find ways to increase their financial stability throughout their time in school.
Apply for Federal Aid
For most students, the first step toward seeking financial assistance will be to apply for federal aid. Additionally, many schools require this step to be completed before other financial assistance will be provided. Federal aid includes a combination of loans and grants that can be offered based upon several different factors such as income. Although loans will need to be paid back after graduation, there are several programs available to reduce the amount owed for people who work within specific professions.
Explore Private Loan Options
After applying for federal aid, private lenders are another option for students to utilize for paying their way through school. Generally, private loans will be based upon a person's ability to repay the loan after the complete their education. When exploring private loan options, students should take their time to understand the guidelines described in their contract.
Find Out About Scholarships
To assist students with paying for their education, most schools offer a variety of scholarships. Private scholarships can also be found through a variety of agencies. Generally, a scholarship will be granted based upon the fulfillment of specific criteria such as taking a certain course of study or maintaining a high GPA. Athletic scholarships are another option for those who have demonstrated competence within a specific sport.
Enroll in a Work-Study Program
Work-Study programs offer several advantages to students. First, they provide them with a way to earn money while working within a position that is comfortable with accommodating the scheduling needs of students. Additionally, a work-study program can enable a student to gain work experience while they are going to school to further their chances for finding employment after graduation. Finally, a work-study program can help to fill in any financial gaps that are left over after a student utilizes their loans and grants.
Consider an Assistantship
For those who are pursuing higher level education, working as a graduate assistant can be a great way to build professional recognition and connections while ensuring a bright financial future. The process of applying for an assistantship will vary according to the school; however, most will require applicants to demonstrate their ability to work in a position of leadership. While working as an assistant, students will be eligible for perks such as reduced tuition rates and a small salary that can offset educational costs.
When considering schools, one of the most important factors that students will want to consider is its affordability. While doing so, they will want to explore the different types of financial aid that are available through their program. By taking the time to focus on finding financial aid, students will be able to complete their education while knowing they can afford their education and living expenses.
See Also: Can College Be Affordable?
Get prepared for your next steps
Use articles and resources to uncover answers to common questions, get guidance on your goals, and learn about applying to schools.
Discover a program that is right for you.
Explore different options for you based on your degree interests.