If you love sports and business and are thinking about attending a graduate program, you might want to consider earning an online master's degree in sports and recreation management. Earning a master's degree in this area is a great investment for anyone interested in a career as a coach, athletic director, sports agent, sports marketer, or team manager. Those with master's degrees in particular can find work that is both challenging and lucrative.
Featured Programs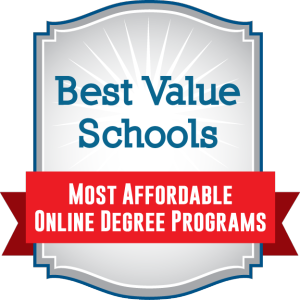 Since you probably don't have such a high-paying job yet, you might be worried about how you will pay for school. Fortunately, many online colleges feature affordable tuition and attractive financial aid options. Even more excitingly, some of the cheapest online colleges also offer the best online master's degrees in sports and recreation management. No two degrees are exactly alike, and you will have to choose the program that best fits your budget, time constraints, and career goals. Hopefully the list below will help you get started.
Methodology
Read our descriptions of the 10 cheapest online colleges offering degrees in sports management. In order to compile this list, we selected the least expensive schools offering an online master's in sports management or recreation management from the U.S. Department of Education's College Navigator database. In addition to proram information, we've also included their estimated tuition rates to encourage as much transparency as possible. The school listed first (Western Kentucky) is the most expensive, while the last college (Winona State) is the cheapest.
Note: This article may contain sponsored links. These are designed to help you connect with programs easily.
---
10. Western Kentucky University
Online M.S. Recreation & Sport Management
Website
Western Kentucky University's online M.S. in Recreation and Sports Management degree offers two equally strong concentration options for graduates who want to succeed in the field of sports administration. The first is in Athletic Administration and Coaching, and prepares graduates for a career managing teams at the K-12 level. The second is in Facility and Events Management, which teaches skills including construction standards, risk management, crowd control, aquatic management, and green design and sustainability, among others. Students are encouraged to write a thesis, though they can choose not to if they wish. TheBestSchools.org ranked WKU's program the #13 Best Online Sports Management Master's Degree programs in the United States.
Tuition: $9,800/yr (In-state) $12,800/yr (Out-of-state)
---
9. University of Southern Mississippi
Online M.S. in Sport Management
Website
The online M.S. in Sport Management degree at the University of Southern Mississippi builds professionals' critical thinking and research skills in order to advance their careers in the sports industry. The curriculum encourages development administrative abilities and a comprehensive understanding of the industry through hands-on experience. Graduates of the program are prepared for careers in interscholastic and intercollegiate athletic management, in addition to jobs in facility management, club and team management, and the corporate sports industry. Professors at the university are highly knowledgeable, according to a CollegeProwler survey of USM students.
Tuition: $6,744/yr (In-state) $15,024/yr (Out-of-state)
---
8. New England College
Online Master of Business Administration: Sports and Recreation Management
New England College's online MBA in Sports and Recreation Management degree gives students a thorough understanding of athletic management in regards to intercollegiate coaching. The curriculum emphasizes a theoretical knowledge of sports management and the psychological responsibilities of coaching. Students learn how to deal with problems in practice and make evidence-based decisions through first hand research. The curriculum is designed to be as flexible as possible, so that working professionals can make the most of their educational experience. NEC's workload is touted as low stress; 80% of students surveyed on CollegeProwler rated the manageability of work as above average.
Tuition: $10,650/yr
---
7. Pittsburg State University
Online Health, Human Performance, and Recreation, MS with an Emphasis in Sport and Leisure Service Management
Website
The online M.S. in Health, Human Performance, and Recreation degree at Pittsburg State University offers graduates the chance to customize their degree through three practical, high quality specializations. Students can choose from Human Performance and Wellness, Sport and Leisure Service Management, and a General Emphasis. All three prepare graduates for successful careers in the field of their choosing, whether they prefer to work in educational, community, or professional management settings. Both the Human Performance and the Sport and Leisure concentrations require an internship as part of the curriculum, therefore ensuring that students get hands on experience in their chosen area. U.S. News & World Report listed PSU among the top 100 colleges in the U.S. Midwestern Region.
Tuition: $5,430/yr (In-state) $14,590/yr (Out-of-state)
---
6. Millersville University
Online M.Ed. in Sport Management
Millersville University's online M.Ed. in Sport Management degree is highly flexible, making it an excellent choice for full time students and working professionals. The program offers concentrations in diverse subjects such as Community Recreation, Campus Recreation, Organizational Management, College Coaching, and Facility/Game Day Operations. The curriculum blends sports science, educational theory, and current research to help graduates stand out in the professional sports industry and recreation and facilities management. Students can choose to take courses in an online or hybrid format. U.S. News ranked Millersville University among the best 100 colleges in the North.
Tuition: $7,995/yr (In-state) $11,934/yr (Out-of-state)
---
5. Indiana State University
Sport Management M.S. Online
Website
Indiana State University offers an online M.S. in Sports Management degree that that helps students become exceptional leaders in an expanding discipline. The curriculum examines the application of governance, marketing, finance, event and facility planning, law, and management in athletics. Students explore performance, production, and promotion, the three major sectors of the sports industry. After completing their degree, graduates have the opportunity to enter a wide variety of sports-related programs, ensuring that everyone can specialize in the area that best suits them. Forbes magazine ranks ISU as #162 among top Midwest colleges in the United States.
Tuition: $6,714/yr (In-state) $13,194/yr (Out-of-state)
---
4. University of the Southwest
Online Sports Management MBA Program
Website
The online MBA in Sports Management degree at the University of the Southwest produces graduates who are qualified to work with athletes in the MLB, NFL, NBA, NHL, NASCAR, and many more organizations. The high quality curriculum prepares students for careers as managers, sports agents, scouting directors, development advisors, and even coaches. Most online graduate students qualify as candidates for financial aid from the university, which is not always the case with other sports management programs. The University of the Southwest meets its students needs: according to Niche.com, fewer than 10% of students transfer to other schools.
Tuition: $9,792/yr
---
3. Texas A&M University Commerce
Online Master of Science in Health, Kinesiology, and Sport Studies with a Concentration in Sport and Recreation Management
Texas A&M University's online M.S. in Health, Kinesiology, and Sports Studies degree is a practical, research-based degree that gives students the chance to shape their education. The program includes concentrations in Athletic Administration, Health Promotion, Exercise Science, and Sports and Recreation Management. Management students can choose between completing a Master's thesis or an internship; the thesis option is intended for students who want to study the academic aspect of athletics. The coursework builds skills in sports-related program administration, finance, law and governance, and social issues. Forbes magazine ranked ISU as #188 in its list of top colleges in the South.
Tuition: $4,840/yr (In-state) $13,264/yr (Out-of-state)
---
Get More Info
Liberty University's online M.S. in Sport Management degree with a concentration in Sport Administration is desgined to develop students' leadership and management abilities and help them excel in sports-related careers. The curriculum focuses on ethics in management roles and the integration of faith with education in a professional setting, which makes the program a good choice for professionals working at religious institutions. After finishing their degree, graduates are able to find careers in athletic marketing, public relations, and sports broadcasting, among others. U.S. News & World Report lists Liberty among the 100 Best Online MBA Programs.
Tuition: $8,820/yr
---
1. Winona State University
Online Graduate Program in Sport Management
Website
The online Master's in Sport Management degree at Winona State University shapes students into leaders in a competitive and growing sports industry. The program teaches students facility management, finance, sports marketing, sports law, and ethics through top quality courses, in addition to a hands-on internship experience. Students can choose to take certain classes in order to simultaneously earn their Graduate Certificate in Sports Management, which can add a big boost to a sports career. U.S. News & World Report recently listed WSU as #161 among top universities in the U.S. Midwest.
Tuition: $6,480/yr (In-state) $9,760/yr (Out-of-state)
See also:
Sources:
College Navigator
TheBestSchools.org
College Prowler
U.S. News Ranking & Reviews
Forbes
About the Author:
Iris Stone began her writing career when she started working as a freelance writer and researcher in 2011. Her freelance business soon took off and she now owns and operates a writing and editing firm that works with clients all across the country. Despite the time it takes to run a business she still does much of the writing herself, and her work has included a variety of content related to education policy, colleges and universities, academic programs, and graduates' careers. Her interests actually span far beyond writing, and she is currently studying to be a physicist! Check out her Google+ Profile.