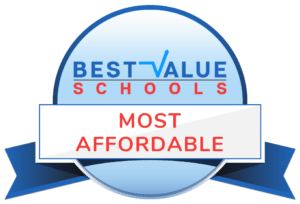 By BVS Staff
Thinking about enrolling in an online sports management program? You're not alone. This is a popular choice for many undergrads - and for good reason. Sports represents a multibillion-dollar a year industry, and millions of people every year fantasize about a possible future as a professional athlete. But since that's a career choice reserved for only a very few, many find that they can still get in on the action by working as administrators, facilities managers, communications directors, marketers, and in other positions within the world of sports.
Fortunately, a fair number of schools offer online bachelor's degrees in this field. To get started, you simply need to find the one that's right for you!
The 20 Best Online Sport Management Programs Ranking Methodology
Selection Criteria
For this ranking, we focused on public and private (non-profit) colleges and universities that offer sport management majors online. Because the focus of this list is on affordability, we only considered programs with average* tuition rates of $25,000/year or less.
*For public schools, we calculated the average value of their in-state and out-of-state rates.
Ranking Factors
Unfortunately, there are a limited number of bachelor's degrees in sports management available online. Therefore, we could not compile a pool of options large enough to justify a complex ranking system in which we'd filter out schools based on a list of specific factors.
So instead, we ranked the programs solely according to their affordability. See below for the best cheap sports management online degree programs, ranked from most to least expensive.
Cheap Online Sport Management Degrees Ranked
---
10. Florida International University
Online BS in Recreation and Sport Management
Website
FIU's College of Arts, Sciences & Education offers a sport management degree to online learners. The program requires all students to complete 120 credits, including seven core courses in the major, along with another six advisor-approved electives. Required classes included leisure services marketing, marketing management, and sociology of sport. Applicants must have at least a 2.0 GPA in high school or previously taken college classes. Transfer and international applicants are welcome. FIU's intuitive website is easy to use and convenient for distance learners from a variety of technical backgrounds.
9. Troy University
Online Bachelor of Science in Hospitality, Sport and Tourism Management
Website
Troy University's bachelor of science in sport management is a broader program than your typical offering in the field. The sport management program is offered as one of three available concentrations (the other two are hospitality management and tourism management). The sport management curriculum prepares students for careers in athletics. Graduates often go on to pursue jobs as program directors, event managers, athletic directors, sports retail managers and much more. Troy's program is offered entirely online and courses are taught asynchronously.
8. University of Minnesota-Crookston
Online Bachelor of Science in Sport and Recreation Management
Website
Minnesota-Crookston's BS in sport and recreation management program is a 120-credit offering. Classes are offered asynchronously, and the entire program is available online. At less than $400 per credit, Minnesota-Crookston offers excellent instruction at a bargain price. As part of the curriculum, students take classes in both business and in sport and recreation management. Professors emphasize the intersection between athletics and business. Popular courses include supervision and leadership, psychology of sport, and sport marketing and communication. Applicants seeking to start the program next spring must apply by December 10th.
7. Wilmington University
Online Bachelor of Science in Sports Management
Website
Wilmington's BS in sports management program prepares graduates for a range of different careers. Students can go on to jobs in sports media relations, marketing, coaching, and much more. As part of the curriculum, all students complete 30 core credits, and at least nine additional subject-related electives. Built for convenience, Wilmington's program allows students to get started every eight weeks. There is no capstone or other required culminating project as part of the graduation requirements, and courses are taught asynchronously.
6. Averett University
Online BS in Physical Education: Sport Management
Website
Averett University's BS in sport management was crafted to be a flexible program that students could tailor to suit their career ambitions and academic interests. The program allows students to select relevant online classes a la carte while also working with departmental faculty to design their own independent study curriculum. The format allows students to prepare for a variety of professional careers in the sports industry. The entire program is offered remotely and students have the freedom to study asynchronously.
5. University of Northwestern Ohio
Online Bachelor's Degree in Sport Marketing and Management
Website
The University of Northeastern Ohio's bachelor of science in sport marketing and management degree is offered entirely online. The program provides students with robust instruction in both sport marketing and management as well as general business principles. Students leave school prepared to work in a variety of environments, including athletic departments and professional sports organizations. Popular courses include managing fitness concepts, facility and event management, and history of sport in the United States. All distance learners must complete 180 credits to graduate.
4. University of Florida
Online Bachelor of Science in Sport Management
Website
The University of Florida's bachelor of science in sport management degree is offered entirely online. The 120-program requires all students to complete a combination of general education and major-specific courses. Popular classes include Legal Issues in Sport and Physical Activity, Sport Marketing, and Ethical Issues in Sport. As part of the curriculum, all distance learners participate in an internship prior to graduation. Depending on your focus, students will leave school ready to pursue careers in sport finance, sport management, fitness, and athletic administration.
3. Columbia College
Online Bachelor of Arts/Science in Business Administration: Sports Management
Website
Run through the school's Business Administration Department, Columbia College offers its sports management degree as both a BA and BS. In each curriculum, students are required to complete 120 credits to graduate. In addition to general education and business credits, all sports management students must complete three core classes — sports finance, social media, and sports and event marketing — and at least nine hours of elective credits in the field. Online students pay $375 per tuition hour. The program is available entirely online.
2. Bellevue University
Online BA in Sport Management
Website
Bellevue University's sport management program is offered as both a BA and BS degree. The curricula for each program is nearly identical, though the latter does require distance learners to complete an advanced statistics course. In either program, students can expect to learn the ins and outs of how to run an athletic department, program, team, or other organization. Students are also encouraged to pursue a minor in business administration. All students must complete at least 127 credits to graduate.
1. Central Methodist University
Online Bachelor of Science in Sports Management
Website
Central Methodist University offers a bachelor's in sports management degree online. This private school offers the same competitive tuition rate to both in-state and out-of-state students. All distance learners are able to take classes at their convenience. At CMU, courses cover the hidden side of sports administration, and students can expect to learn about how to manage concessions, game production, and operations. Popular classes include Sport in Society, Psychology of Sport, and Sports Marketing and Events. Applicants must have a 2.5 high school GPA or better.
Thanks for reading our ranking of the 10 top cheap online sports management programs!
Sources:
IPEDS Data Center
College Navigator
See also: