5 BEST VALUE ONLINE SCHOOLS IN OKLAHOMA

Are you ready to find your fit?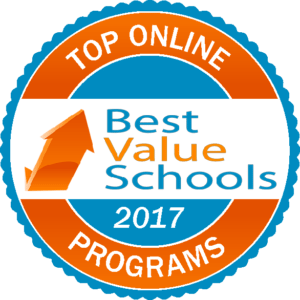 By BVS Staff
Welcome to our best value ranking of online colleges in Oklahoma. For an overall ranking of online offerings, see Best Cheap Online College Degrees.
There are about 30 four-year colleges and universities in Oklahoma. And although this number is low compared to other states, nearly 2/3 of these institutions offer dedicated options for distance learners, a percentage that puts this state well above average in terms of online student enrollment. Of those online-accessible schools, we are bringing you the 5 "best value." These top 5 colleges all earned at least 80 points (out of 100) in our ranking.
Methodology
Click here to read all about our best value online schools ranking methodology.
Featured Online Programs
Figuring out where to apply? These top, accredited schools offer a variety of online degrees. Consider one of these accredited programs, and discover their value today.
Mid-America Christian University

Location

Oklahoma City, OK

As its name suggests, Mid-America Christian University strives to provide a Christ-centered college experience for its nearly 3,000 students. And although it does offer faith-based programs through its School of Christian Ministries, MACU also offers a broad range of more secular online degrees in Oklahoma. Business-minded applicants can choose from an impressive number of business- and management-related programs, while aspiring media relations professionals will appreciate the B.S. in Communication, Public Relations and Ethics. But no matter the program, undergrads can expect that at least a few of their courses will reflect the school's Christian background. For example, the psychology course-load includes a class in pastoral psychology.

University of Oklahoma Tulsa

OU Tulsa scores high marks on this Oklahoma best online colleges ranking, due in part to its favorable graduation rate. But that statistic alone would be meaningless if students didn't graduate with degrees that lead to worthwhile careers! Luckily, OU offers quite a few unique degrees with broad career opportunities. For example, the B.A. in Lifespan Care Administration, which prepares graduates to work in a variety of caregiving fields, includes three focus options: children, adolescents, and the elderly. Graduates of the B.A. in Information Studies program have also gone on to work in myriad settings, from libraries to the petroleum industry.

More than 50% of RSU students are distance learners, a statistic that makes sense given the school's dedication to online education. An extensive set of FAQs helps potential applicants judge whether they'd be a good fit for online classes, and the range of available courses offers something for almost everyone. The Bachelor of Technology in Applied Technology is particularly notable for its optional concentration in Renewable Energy Management. Even the fossil fuel sector is investing in renewable energy, making this a promising industry in terms of job security. Regardless of which major students choose, RSU a great place to earn an accredited online degree in Oklahoma.

Northeastern State University

Founded in 1846 as a seminary for Cherokee women, Northeastern State University has a long history of educating the underserved. Today, it stands out as one of the most affordable online schools in Oklahoma, with a great selection of online programs designed to help adult learners advance their careers. Degrees like the B.S. in Healthcare Administration, the B.S. in Organizational Leadership, and the B.T./B.B.A. in Supply Chain Management are career-oriented options that leave graduates well-placed to find jobs in their field. For adults who've already completed a significant amount of coursework, the Reach Higher program is a great option — it allows participants to earn certain degrees in just two years.

Cameron University is so confident about the quality of its online college courses in Oklahoma that it stands behind them with a unique guarantee. If a recent graduate's employer determines that she lacks relevant skills that should reasonably have been taught as part of her major, Cameron University will provide and fund additional education to close that gap! This dedication to success should put nervous applicants at ease, especially when combined with Cameron's commitment to providing online students with interactive classes that let them learn alongside their on-campus classmates. And applicants who can't find a major that fits their career goals will appreciate the Bachelor of Science in Interdisciplinary Studies — a fully customizable degree plan that enrollees design themselves.
This concludes our list of the top online degrees in Oklahoma.
See also: 15 Best Value Oklahoma Colleges and Universities
Sources:
Get prepared for your next steps
Use articles and resources to uncover answers to common questions, get guidance on your goals, and learn about applying to schools.
Discover a program that is right for you.
Explore different options for you based on your degree interests.