5 Best Value Online Schools in Maine

Are you ready to find your fit?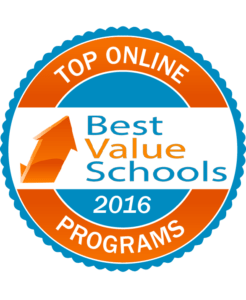 By BVS Staff
Welcome to our best value ranking of online colleges in Maine.
Among the relatively small selection of four-year colleges and universities in Maine (fewer than 20 in all), only half have noteworthy distance learning programs. That being said, those that do offer distance learning have had no trouble attracting online students, and virtual enrollment at these colleges accounts for 20-70% of the total student body. Of those online-accessible schools, we are bringing you the 5 "best value." These top 5 colleges all earned at least 65 points (out of 100) in our ranking.
Methodology
Click here to read all about our best value online schools ranking methodology, or check out our ranking of the top cheap accredited online colleges.
---
Featured Online Programs
Figuring out where to apply? These top, accredited schools offer a variety of online degrees. Consider one of these accredited programs, and discover their value today.
Saint Joseph's College of Maine

Saint Joseph's has been providing distance education for working adults in some form since 1976, so the school's extensive online offerings are a natural extension of that legacy. The school cites its long experience with educating adult students in explaining how it has built some of the best online college courses in Maine. Saint Joseph's curriculum is both broad and deep, with undergraduate offerings covering accounting and finance, health administration, and theology, as well as specialty offerings like the B.S. in Interdisciplinary Studies with an Accounting minor (perfect for the humanities student who is an aspiring CPA).

University of Maine at Augusta

A rarity among online colleges, UM Augusta is entirely dedicated to undergraduate education. In fact, the university does not offer a single master's degree - online or on campus! Not only that, but nearly 70% of those enrolled are signed up for at least one distance course, making online undergrads the dominating faction at this school. And UM Augusta works hard to satisfy their core constituency, offering 11 affordable online degrees in Maine, including a B.S. in Business Administration that features nearly a dozen concentrations. And as an added convenience, the university has established relationships with 40 test proctor sites at locations all across the state - as far North as the Canadian border!

University of Maine at Fort Kent

One quick glance at the online programs available through the University of Maine at Fort Kent, and it's clear that this school is committed to its students' success. The tell-tale sign of this commitment? The specific type and assortment of distance courses on offer, which include career-focused, practical bachelor's degrees in Public Safety Administration, Cybersecurity, Computer Applications, among others. That being said, liberal arts disciples will still find plenty to love in UMFK's virtual classrooms thanks to a general "Bachelor of Arts and Sciences (BUS)" degree. This option serves as a suitable entry-point for yet undecided students and also pairs nicely with an associate's degree from another accredited online college in Maine.

University of Maine at Presque Isle

Location

Presque Isle, ME

UMPI is somewhat new on the online education scene, as the school only recently began offering its first online majors (in English, history, and psychology). But what puts these programs in the top spot on this best Maine online degrees ranking is their price and convenience. They're available every month of the year, including during two summer sessions, and at the best price of any school on this list. And UMPI hasn't traded quality for quantity online students get the same student-to-faculty ratio as those on campus, ensuring everyone gets the individual attention that is an important element of any liberal arts degree.

University of Southern Maine

The University of Southern Maine works hard to give its online students the same experience as Huskies who pursue their degrees on campus. For example, the school provides distance learners with the same faculty advisors as traditional students. In addition, online students can request help from special advisors who help them stay on track and feel connected to campus. The university encourages members of its online programs to network with classmates, and it will even connect them with local employers and USM alumni to help line up job opportunities. And for those who prefer at least a little face-to-face time, USM enables students pursuing one of its affordable online degrees in Maine to attend courses on campus at one of the school's three satellite locations.
If you enjoyed this article about top online degrees in Maine, don't miss our ranking of the 10 Best Value Colleges and Universities in Maine.
Sources:
Get prepared for your next steps
Use articles and resources to uncover answers to common questions, get guidance on your goals, and learn about applying to schools.
Discover a program that is right for you.
Explore different options for you based on your degree interests.