10 Best Master's Degrees in Forensic Psychology

Are you ready to find your fit?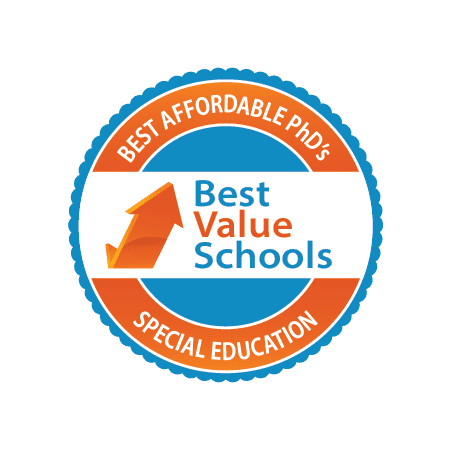 Knowing the theories and pragmatics of Forensic Psychology can help you make a positive impact on the criminal justice system. Read about the 10 Best Master's Degrees in Forensic Psychology. If you've ever watched a criminal justice show, you could probably imagine what the role of a Forensic Psychologist entails. These are people who help others traverse the intersection of psychology, law, and the justice system. With an advanced degree in Forensic Psychology, students can find work as a criminal profiler, a correctional officer, a mental health worker, a researcher, terrorism analyst, public policy maker, or an expert witness.
The Bureau of Labor Statistics cites that Psychologists in 2017 made an average of $77,030 per year, and the industry is growing at a projected rate of 14 percent over the next six years. More people than ever are beginning to value the importance of mental health studies as they relate to criminal offenders. Most with a degree in Forensic Psychology find satisfaction that their work makes a difference and that they make a sustainable salary as well.
Selection Criteria
Best Value Schools publishes college degree rankings with the belief of how one's higher education should be, both, affordable and an investment of continued value for the students who pursue them. The staff of BVS collects data from reputable sources in order to calculate Net Price and the short and long-term value of every ranked degree. Collected data is simplified into weighted categories before scoring and then scaled through a BVS Score up to 100. The weighted categories are:
Degree Investment Return (25%)
Student & Alumni Evaluation (25%)
Cost Value (25%)
Matriculation (10%)
Academic Success (15%)
No matter what degree you decide on, we hope our research and support has made the selection process easier. There are numerous resources BVS utilizes to collect information on degrees, and we encourage you to check them out for yourself!
Here are the 10 Best Master's in Forensic Psychology!
#1

University of North Dakota

Grand Forks, ND

#2

CUNY John Jay College of Criminal Justice

New York, NY

#3

California Baptist University

Riverside, CA

#4

University of Denver

Denver, CO

#5

University of New Haven

West Haven, CT

#6

Chicago School of Professional Psychology

Chicago, IL

#7

Marymount University

Arlington, VA

#8

Holy Names University

Oakland, CA

#9

California State University, Los Angeles

Los Angeles, CA

#10

Roger Williams University

Bristol, RI
Featured Online Programs
Figuring out where to apply? These top, accredited schools offer a variety of online degrees. Consider one of these accredited programs, and discover their value today.
University of North Dakota

The Master of Science in Forensic Psychology offered by the University of North Dakota Grand Forks requires 30 credit-hours. Almost two-thirds of the classes are core courses, with 2-3 elective courses, and a thesis or independent study. Interestingly, there is no comprehensive examination. Students, however, get to work with faculty members on their research projects, as well as come up with their own studies.

Additionally, fieldwork opportunities are available through this program. UND provides incredible classes such as Psychology and Law, Victimology, Seminar in Juvenile Justice, and Advanced Social Psychology. These all lead to a deeper understanding of mental health and its relationship to law.

CUNY John Jay College of Criminal Justice

The Master of Arts in Forensic Psychology from CUNY John Jay College of Criminal Justice is uniquely oriented at developing practitioners who can serve both offenders and victims in criminal contexts. In addition, a thesis track is available for those who seek to engage in future research at the doctoral level. The MAFP requires approximately 39 credit hours of coursework, as well as an externship of fieldwork that counts for three credit hours.

With over 35 faculty in the Psychology Department, John Jay College provides students with a myriad of electives to students with different interests, such as Social Psychology and the Legal System, Mental Health Issues in Policing, Terrorism, and Personality Profiles of the Homicidal Offender.

California Baptist University

California Baptists University offers a Master of Arts in Forensic Psychology which takes 57 credit-hours, which is two years at a full-time pace. Classes are offered in the evenings, which allows students to maintain their professional lives during the daytime. The curriculum is geared toward serving the criminal justice community; however, topics on research methodology specific to forensic psychology are covered as well. During their sophomore year of the program, students participate in field internships at a variety of forensic settings. Potential coursework includes Criminal Profiling, Advanced Psychopathology and Criminality, Biological Bases of Behavior, and Theories and Perspectives of Criminal Behavior.

The University of Denver has offered its Master of Arts in Forensic Psychology since 1999. Just because the program is younger than many who are currently interested in it doesn't mean it doesn't deserve a high ranking. It's a to year full-time program that engages students with an emphasis on global and local partnership.

The MAFP utilizes different pedagogical approaches to supplement student education. Experienced faculty give lectures; DU sponsors field trips to facilities with forensic psychology contexts; guest speakers with valuable insight visit campus; students embark on field placements in diverse populations and settings. All learning is eventually evaluated through a clinical competency exam, administered in an oral-setting.

A national leader in the field of Criminal Justice and Forensic Sciences, the University of New Haven prepares students for success with its stellar career development service.

The University of New Haven is the school to attend if your purpose is equipping yourself for work in the criminal justice system. In fact, the Henry C. Lee College of Criminal Justice and Forensic Sciences hosts the second largest criminal justice faculty nationwide, so a plethora of experience buttresses your textbook curriculum.

The Forensic Psychology Certificate is a 12 credit-hour focus which seeks to prepare students for working with offenders in criminal contexts. But it can also be utilized by professionals in law enforcement, the legal system, mental health, or correctional facilities to widen their breadth of understanding. The certificate spends time covering Forensic Treatment Models, Forensic Assessment, Abnormal Psychology in Forensic Populations, and Mental Health Law.

Chicago School of Professional Psychology

Don't let its name fool you: while the Chicago School of Professional Psychology is based in Chicago, it has campuses around the nation. CSPP offers a Master of Arts in Forensic Psychology online or in the cities of Chicago, Los Angeles, Irvine, and Washington D.C. The MAFP students normally complete the program within two years at a full-time pace or four years at a part-time pace.

Coursework can be custom-tailored to interests surrounding education, expert witness testimony, correctional facilities, or counseling/treatment. The benefit of taking courses on campus in one of the metro-hubs is that students are surrounded by plenty of opportunities for real-world experience.

A trendsetter, Marymount University is the first school in the Washington DC area to offer a Master of Arts in Forensic Psychology. Marymount utilizes its proximity to impactful organizations and agencies by including their resources in its curriculum through internships, field research, trips/tours, and distinguished speakers. In addition, MU offers a unique concentration in Intelligence Studies which is undoubtedly useful for careers in the Tri-State area.

The quality of a program can be determined by the success of its students, so it's remarkable that 85 percent of graduates from MU with an MA in Forensic Psychology are employed upon graduation. Marymount also understands the value of a globally-informed education—it offers study abroad opportunities that are perfectly compatible with this MA in Sweden, Cambodia, the Czech Republic, England, and the Netherlands.

The Master of Arts in Forensic Psychology at Holy Names University is an excellent program, especially for those who work while taking courses, which are taught at night. It's especially advantageous to enroll at HNU if you are employed with one of their partners, seeing as a hefty tuition discount can be applied. In addition, HNU is the only program on the western seaboard that offers a Traumatology and Treatment Certificate. The 39 credit hour curriculum takes into consideration human diversity, and faculty members are practicing clinicians with plenty of experience to foster an engaging classroom.

California State University, Los Angeles

While some programs are oriented at research, the Master of Science in Forensic Psychology at the California State University Los Angeles is geared toward both research and practice at the intersection of criminal justice and psychology. This is evidenced by the 9-month practicum in addition to the 33 credit hours of courses that the program requires.

Students begin the program together in a cohort and take many classes with each other. Specialization occurs in a multitude of ways: electives, field practicum placement, research topics, and mentorship. In fact, the mentorship that graduate students receive is one-on-one with a faculty member, and this is a crucial aspect of Cal State LA's program.

Roger Williams University

The Feinstein School of Social and Natural Sciences at Roger Williams University offers a Master of Arts in Forensic and Legal Psychology that is an excellent stepping stone for those who wish to eventually pursue a Ph.D. Roger William's MAFLP a two-year, full-time program that focuses on preparation for research. Therefore, students learn about clinical testing and psychological evaluation methods, as well as statistical methods. A thesis is required for the degree and coursework may include Multicultural Competence in Psychological Practice, Developmental Psychopathology, Assessment in Criminal Law, and Research Design. The core sequence requires 11 courses, which amounts to 33 credit-hours; whereas, the total degree needs a minimum of 45 credit hours.
Get prepared for your next steps
Use articles and resources to uncover answers to common questions, get guidance on your goals, and learn about applying to schools.
Discover a program that is right for you.
Explore different options for you based on your degree interests.