In this ranking, we present our researched selections for the top 15 affordable online doctoral programs in psychology for 2019.
Professional psychologists are highly trained mental health professionals who study thoughts, emotions, behaviors and the social interactions of people. Often, these professionals work directly with clients to help them better understand their own thoughts, feelings, and emotions.
15 Best Online Psychology Ph.D. Programs
Fielding Graduate University
University of the Cumberlands
Texas Tech University
Alaska Pacific University
Pacifica Graduate Institute
Touro University-Worldwide
Saybrook University
Northcentral University
Felician University
Endicott College
Lesley University
Arizona State University
Michigan State University
However, some doctoral-level psychologists also work in academia, research, counseling, or even healthcare administration. Regardless of the specific day-to-day tasks, the field of psychology continues to grow each year and doctoral level psychologists are the most desirable candidates in the field. But many students would not be able to earn this advanced credential without the flexibility of an online degree. Fortunately, more and more accredited colleges and universities are starting to offer hybrid - and in some cases even fully online - Ph.D. psychology programs.
The 15 Best Cheap PhDs in Psychology Online Ranking Methodology
Selection Criteria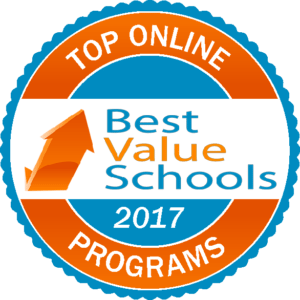 As usual, we only considered public and private non-profit/not-for-profit schools for this ranking. Furthermore, all colleges and universities listed here are regionally accredited and offer a PsyD or Ph.D. in Psychology that is available in either a hybrid format (some online and some on-campus components) or 100% online.
Ranking Factors
The "golden standard" for doctoral programs in psychology is accreditation from the American Psychological Association (APA). However, the APA has extremely stringent accreditation requirements and only approves a small percentage of programs. APA officials have been especially hesitant to accredit online programs.
Even so, we considered some aspects of the APA's guidelines in our own ranking of the best cheap online doctoral programs in psychology. Specifically, we looked to see if each program's curriculum incorporates certain topics required for APA accreditation, including research, theory, assessment and diagnosis, consultation and supervision, and interventions. This category accounted for 30% of each program's overall score (5% for each of the six topics).
We also awarded points to programs with other specialized accreditations or curricular guidelines. We primarily considered three accrediting agencies: the APA, CACREP (The Council for Accreditation of Counseling and Related Educational Programs), and NCATE (National Council for Accreditation of Teacher Education). However, we also awarded points to programs that are pursuing accreditation, have plans to pursue accreditation, or have another closely-related program with a specialized accreditation. This category accounted for 25% of each program's overall score.
Next, we looked at accessibility. In other words, how much of the curriculum is available online? Very few Ph.D.-level psychology programs are available entirely at a distance, but a number of schools have come up with creative, "hybrid" delivery formats. This category accounted for 20% of each program's overall score.
Lastly, we evaluated each program's per-credit tuition rate, taking the average of in-state and out-of-state rates where appropriate.
We then took the final results and rated them on a curve so that the top-performing school earned 100/100 points.
---
14. Michigan State University
Online PhD in Educational Psychology and Technology
Website
Michigan State's hybrid Ph.D. in educational psychology and educational technology is a five-year hybrid program wherein students take two courses during the summer and one online course in the fall and spring semesters. There is a two-week class session on campus during the summer, and students are also able to attend a class on-campus during one semester of their choice if their jobs allow. Financial aid opportunities including assistantships and fellowships are available. Besides the general course requirements, students must also choose three emphasis courses. Options include cognitive development; socio-emotional development; current issues in motivation and learning; and teachers and technology.
Score: 64.18
13. Arizona State University
Online Doctor of Behavioral Health - Clinical
Website
Students who choose the doctorate of behavioral health at Arizona State take 84 credit hours of coursework designed to give them a strong foundation in clinical, integrated care. An additional 400 hours of clinical internship are available to those who are licensed in behavioral, medical, or allied health. The core focuses of the curriculum include medical literacy, integrated behavioral interventions, and entrepreneurship. Online courses have a synchronous element that enables students to have live interactions with professors and other students. Other features of the program include live-streamed internship training and a final research project incorporating a business plan tailored to the student's career goals.
Score: 65.23
12. Lesley University
Online PhD in Expressive Therapies
Website
Lesley University's Ph.D. in expressive therapies offers a low-residency program with plenty of flexibility for a working professional or student with other personal commitments. The program combines research, development, and artistic opportunities for growth with artistic expression and inquiry. Applicants need proof of a minimum three years experience as an expressive therapist and a master's from an accredited institution. The program entails 45 credits spread over approximately four years with a summer residency of three weeks during the first two years. The summer residency gives students the chance to converse with professors and advisors as well as collaborate with other students. The final two years will be set aside for off-campus dissertation research and work.
Score: 65.69
11. Endicott College
Online Doctor of Philosophy in Applied Behavior Analysis
Website
The Ph.D. in applied behavior analysis at the Van Loan School at Endicott College prepares students to work as professors and scientists within the fields of business, industry, education, and public policy. Focusing on human behavior, this program can be taken solely online or in the classroom, allowing maximum flexibility for busy student schedules. Applicants to the degree program must show proof of a master's in applied behavior analysis or a similar degree, and it is recommended they be a licensed behavior analyst or have BCBA certification. The full curriculum is 60 credits with a research project and dissertation.
Score: 68.63
10. Felician University
Online Doctorate of Counseling Psychology
Website
Felician University's doctorate of counseling psychology program combines on-campus courses with one online course each semester, culminating in 88 credits spread over four or five years. Students learn what it takes to become psychologists in today's health system and how to effectively provide mental and behavioral care by creating connections between physical and behavioral health. Curriculum falls in line with APA standards and includes mandatory supervised clinical experience totaling 1,750 hours after students graduate. Students must also pass the Examination for the Professional Practice in Psychology (EPPP). Felician University places specific emphasis on the Franciscan traditions and strives to celebrate the unique spirit of all individuals in their programs.
Score: 71.57
9. Northcentral University
Online Doctor of Philosophy in Psychology
Website
At 60 credit hours that can be completed in 48 months, the online Ph.D. in psychology at NCU offers a program that provides a fully developed and well rounded education with emphasis on applied experiential learning. Course start dates are every week on Monday, making NCU's program compatible and flexible with a variety of student and professional schedules and commitments. There are eight specializations available: addictions, gender diversity studies, industrial organizational psychology, trauma and disaster relief, mental health policy and practice, general psychology, health psychology, and gerontology. The online doctorate in psychology program aims to get applicants from student to practicing and problem-solving scholar.
Score: 73.2
8. Saybrook University
Online Ph.D. in Clinical Psychology
Website
Saybrook's Ph.D. in clinical psychology prepares students to enter the field of psychology and provide comprehensive care to populations in need by focusing on key skills such as psychotherapy, multicultural psychology, and data analyses and meta-analyses. The program encourages students to move past the mechanical workings of the body and the brain and embrace a more holistic approach to clients. Students can choose one of four specializations: consciousness spirituality integrative health; creativity studies; existential, humanistic, and transpersonal psychology; and psychophysiology. The program is primarily online with some required residential conferences students will need to attend.
Score: 74.84
7. Touro University-Worldwide
Online Doctor of Psychology in Human and Organizational Psychology
Website
Touro University offers a fully online human and organizational psychology graduate degree — no residency or GRE required. Students can take advantage of an accelerated admissions process and affordable tuition as they become part of a growing field of study. The online doctorate in human and organizational psychology focuses on the specific implementation of psychology in workplaces; students can also focus on leadership psychology and industrial psychology. The ultimate goal for this program is to teach students how to translate theory into action. The course structure includes group assignments and various research options, and professors are actively practicing while teaching, ensuring they stay current with trends and new research.
Score: 79.74
6. Pacifica Graduate Institute
Online Ph.D. Jungian Psychology and Archetypal Studies
Website
A truly unique offering, the hybrid Ph.D. in Jungian psychology and archetypal studies at Pacifica Graduate Institute caters to students who are interested in exploring the human psyche and the theories and practices of Jungian psychology. The goal with this study is to move focus out of a clinical space and into the world. Some topics addressed will be healing, myth, spirit, individuation, and the development of consciousness. Students are only required to be on-campus four times per year, making this program flexible and accommodating to busy schedules. The program requires 90 credits, a scholarly article fit for publication, an oral exam, and a dissertation.
Score: 83.01
5. Alaska Pacific University
Online Doctor of Psychology
Website
The hybrid doctorate degree in psychology at Alaska Pacific University is designed for mid-career professionals living in Alaska. The curriculum features synchronous eLearning classes and periodic three-day weekend courses on campus. Students generally take five years to complete the program including their dissertations and internships. APU utilizes a scholar-practitioner training model, meaning that students do their own research to keep abreast of current trends and evidence in the field while completing coursework, practicums, and internships. Professors and students work in a collaborative environment to create accessible and effective program curriculum that fulfills educational goals and piques student interest.
Score: 85.95
Get Free Info
Regent University's online Ph.D. in counseling and psychological studies is tailored toward international students who don't require accreditation from North America and for Christian scholars who wish to effect positive change in the ministry. Students can choose a clinical or research concentration within the program, and there are eleven available concentrations: research, international, grief counseling, human services for student affairs, pastoral counseling, addictions counseling, biblical counseling, human services counseling, marriage and family ministry, trauma and crisis counseling, and life coaching. Some career paths students might take after graduation are director of guidance, global university faculty or leadership, and researcher or writer.
Score: 86.93
3. Texas Tech University
Online Educational Psychology PhD
Website
Texas Tech's Ph.D. in educational psychology caters to students who have studied or worked in education, human sciences, sports sciences, psychology, and health sciences. The program is a hybrid with some required on-campus time, online coursework, and one-week summer sessions. There is a special emphasis on preparing students for teaching and academia roles, but students can also choose a practitioner route, such as one in school psychology. The program totals 91 credit hours, requires GRE scores, and allows for up to 30 hours of transferable credits. There are several opportunities for financial assistance including graduate assistantships, the Jones Fellowship Program, and scholarships.
Score: 90.2
2. University of the Cumberlands
Online Doctorate in Clinical Psychology
Website
The doctorate in clinical psychology at University of Cumberlands is a hybrid program of 103 credits, most of which are taken over weekends (Friday through Sunday) and the rest of which are taken online. Courses include cognitive and behavioral approaches to treatment, psychodynamic approaches to treatment, and practicums in psychotherapy and assessment. Students can also choose from a list of specialized courses including clinical applications, advanced psychopharmacology, grief and crisis interventions, comprehensive assessment, and forensic psychology. The program culminates in a doctoral research project and a clinical internship. For those interested in the predoctoral internship in clinical psychology, a further nine credits are offered.
Score: 95.1
1. Fielding Graduate University
Online Ph.D. in Clinical Psychology
Website
Fielding Graduate University offers a Ph.D. in clinical psychology that echos the school's mission statement — to create a more humane, just, and sustainable world. They specifically aim to include underrepresented populations, such as those in rural or remote locations, military families, and students who have active involvement in their communities that cannot be stopped so they can attend school. Students can usually complete the program in five or six years. Curriculum is offered in a hybrid format — a combination of online, in-person, and virtual classes and activities. There is a required clinical practicum, clinical internship, and research training and dissertation. Available concentrations include forensic psychology, health psychology, neuropsychology, parent-infant mental health, and social justice and diversity.
Score: 100
Thanks for reading our ranking of the 15 best cheap PsyD programs online!
Sources:
IPEDS Data Center
College Navigator
American Psychological Association Accredited Programs
American Psychological Association Guiding Principles