CAN SPOUSES CONSOLIDATE STUDENT LOANS?

Are you ready to find your fit?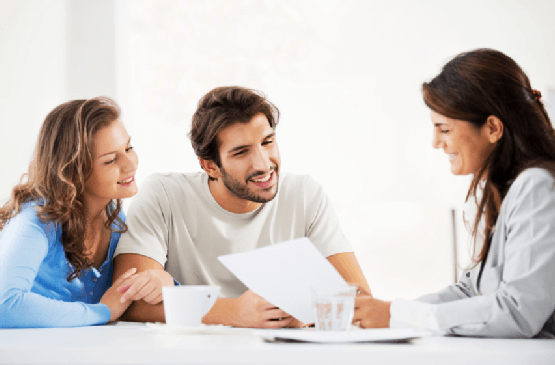 As the Class of 2014 has already been crowned the most indebted in history with a whopping average student-loan debt of $33,000 before receiving their tassels, more and more college students are considering consolidating student loans in an effort to save money.
Student loan consolidation is defined as a process in which individuals take out a new loan to pay off existing student loans and work on repaying the single large loan. Graduates only have the option to consolidate loans that hold their name, so it will not be possible to consolidate loans with your spouse, parents, or any other family members. However, if you are still interested in consolidating all of your federal or private student loans, read on to learn everything you should know before making the decision to consolidate.
Requirements for Student Loan Consolidation
In order to qualify for consolidating your loans into one, there is a general set of requirements that you must meet first. Consolidation is only available for graduates not currently in school and students who are enrolled at less than part-time status. This means that you must be currently in repayment for your student loans and making payments, or within the allotted six-month grace period before entering repayment. Applying for student loan consolidation will also require that you have good repayment history on your loans and have not defaulted. While it is often mandated that individuals carry at least $5,000 to $7,500 in loan debt for consolidation, there is no minimum loan balance required for loans consolidated in the Federal Direct Consolidation Loan program.
Resource: How Long Does it Take to Pay Off College Loans?
Advantages of Consolidating Student Loans
Consolidating loans does come with a slew of potential advantages. Rather than be bothered with remembering multiple due dates each month to make payments on multiple student loans, consolidation enables you to write just one check monthly on your one loan. Not only can consolidation lead to a lower interest rate with improved credit scores, but it also offers the opportunity to open a new loan with a fixed rate of interest instead of variable rates. If you are unemployed or underemployed and are struggling to meet repayment, consolidation can also allow you to lengthen the life of your loan to lower monthly payment amounts.
Potential Drawbacks of Choosing Consolidation
Before you rush to apply, it is important that you also are aware of the potential downfalls that can come with the decision for student loan consolidation. Depending on the type of loan that you are considering taking out, consolidation may potentially lead to paying more total interest, having a larger total loan repayment amount, and receiving more strict repayment penalties. If you are currently in the grace period on your student loans, consolidation will negate this period and throw you immediately into repayment. Consolidating your loans can also mean you will lose borrower benefits like interest rate discounts or rebates from your current lender, plus any fee waivers that you received may need to be repaid.
Although you cannot consolidate student loans with your spouse, you can still choose to consolidate your individual student loans into one larger loan for added convenience and some great potential advantages. If you decide that consolidating student loans is the right fit for you after weighing the pros and the cons, it is important that you beware fraudulent lenders, avoid any lenders charging upfront fees, and carefully examine all details to find out exactly what you are signing yourself up for.
See also: Is There A Discount for Siblings Attending the Same College?
Get prepared for your next steps
Use articles and resources to uncover answers to common questions, get guidance on your goals, and learn about applying to schools.
Discover a program that is right for you.
Explore different options for you based on your degree interests.