PROS & CONS OF WORKING WHILE YOU EARN YOUR GRADUATE DEGREE
By Dr. David M. Setley Two decades ago, when I began teaching at the graduate level in an MBA program, virtually all students were "working adults," The average age was typically in the 30s and 40s and the majority of students came into the program with an undergraduate degree in a related discipline and were ...
BestValueSchools.com is an advertising-supported site. Featured or trusted partner programs and all school search, finder, or match results are for schools that compensate us. This compensation does not influence our school rankings, resource guides, or other editorially-independent information published on this site.
Are you ready to discover your college program?
By Dr. David M. Setley
Two decades ago, when I began teaching at the graduate level in an MBA program, virtually all students were "working adults," The average age was typically in the 30s and 40s and the majority of students came into the program with an undergraduate degree in a related discipline and were working in the field that, more or less, was related to that discipline. Most MBA students were mid-level accountants, marketing professionals, managers, or business owners looking to obtain the credentials and knowledge that would allow them to move up the proverbial "corporate ladder."
In recent years that demographic has changed. Initially, many more females were entering graduate programs in general, and MBA programs specifically. In a recent AACSB survey (February, 2016), approximately 40% of students enrolled in MBA programs were female, up from about 30% a decade ago. While enrollment for all students in MBA programs is dropping slightly, female enrollment is dropping at a slower pace than is male enrollment. As well, many surveys are reporting an increase in the number of students of diversity enrolling in MBA programs.
A relatively new trend we have noticed is an increase in the number of younger students applying for admission into our MBA program. There has been a noticeable increase in students applying for MBA programs immediately upon graduation from an undergraduate program or within a few years of graduation. A study conducted by the Daniels College of Business at the University of Denver stated that a full 47% of applying MBA students are now 24-25 years of age and the average age of students entering MBA programs is now 28. This is a 10% increase in this demographic in the past decade. As a result, more of the students in MBA classes have less working experience than previously and in some cases are entering the MBA program with no full-time work experience.
The initial response I heard from MBA faculty was that the lack of professional experience would have a negative effect on student experience in the classroom. Traditionally, MBA classes have tended to be seminar style and practical application in focus. Some faculty were concerned that this would diminish in some way the student to student engagement around workplace experiences. Those expressing concerns stated that the environment of the MBA classroom would become too much like the undergraduate classroom, more centered around the hypothetical application of concepts than the practical application of these concepts based on personal experience.
In the past few years, with some younger, and less professionally experienced students in the classroom, my experience and that of other MBA faculty at our college has not given support to that concern. In reality, the increased diversity of these younger students, side by side with older, more professionally experienced students in the classroom, has actually enhanced the discussion of business concepts. While the older students are utilizing their experience to contribute to the conversation, the younger students are adding a different perspective to the application of these concepts that forces the traditional MBA students to question their perspective and thus expand their thinking into these ideas. have found that the younger students, even those fresh out of undergraduate programs, not always business related, are not hesitant in expressing their opinions and perspectives on topics and the net result is a greater learning experience for all involved. This is not surprising when one thinks about it. In business, diversity, whether based on gender, ethnicity, age or other demographic factors has often been met with resistance, but, over time has proven to improve the effectiveness and efficiency of organizations. Why would it be any different in the classroom?
Personally, I don't believe that MBA programs will become exclusively 20 somethings with limited work experience. There will always be a need for mid-career professionals to hone their skills and enhance their credentials. But, as students with less professional experience entering MBA programs, neither the faculty or traditional students should fear that the environment of the MBA classes will be diminished. In fact, I believe it will be enhanced.
For potential students with limited professional experience, fear not! The MBA classroom is a better place with you and the experience you can gain from the more seasoned professionals in the classes and be invaluable to you as you enter and pursue your chosen career. Most programs are designed, from a scheduling perspective, for working adults with full-time jobs and often families. So, as the younger students obtain opportunities to enter the workforce, during the seeking of their graduate degree, they too will be able to find the time to balance both. In addition, the professional contacts that students during the pursuit of their degree can lead to contacts that will improve your chances of finding the career that you ultimately desire. Winston Churchill said, "To improve is to change; to be perfect is to change often." This trend is a positive one and is making MBA programs better.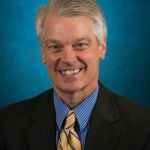 is the Eugene C. Fish Endowed Professor of Business, Associate Professor and Chairperson, and Director, Master of Business Administration at the Department of Business and Economics Lebanon Valley College.
Get prepared for your next steps
Use articles and resources to uncover answers to common questions, get guidance on your goals, and learn about applying to schools.
Discover a program that is right for you.
Explore different options for you based on your degree interests.