WHAT SHOULD BE INCLUDED ON A LETTER OF RECOMMENDATION FOR A COLLEGE SCHOLARSHIP?

Are you ready to find your fit?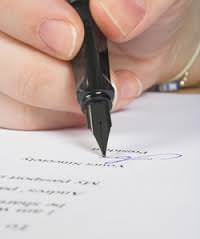 If you have been asked to complete a letter of recommendation for a college scholarship for an aspiring college student, it is important to know what makes an effective letter.
A letter of recommendation for a college scholarship is basically a document that includes information demonstrating the candidate's aptitude for admissions into a particular learning institution. Generally, students will ask a teacher, counselor, or other educational representatives to complete this type of recommendation letter.
Things To Include in a Letter of Recommendation for a College Scholarship
If you have been asked to write a letter of recommendation for a student who is attempting to attain a college scholarship, you are probably interested in doing the best job possible. To accomplish this objective, you should note that there are two things that should almost always be included in these letters. They include:
1. Your Experience With The Applicant
Your experience with the applicant is one of the most important aspects of the letter of recommendation you write for the student. This is the case for several reasons, including the fact that the individuals who read the letter are looking for tangible evidence that demonstrates the student's character, proclivities, and general attitude when working with others. When you notate your experience with the applicant, be sure to cite details that really enable the scholarship representatives to gain a clear, holistic understanding of what type of person the student really is. For example, if you were the applicant's tutor, reference important, meaningful events that transpired as you tutored the student. Was she or he humble enough to ask for additional help when a concept wasn't fully understood? Did she or he maintain a positive attitude prior to attaining the GPA desired? These are the types of experiences with the student you should discuss so that the scholarship reviewers gain an understanding of his or her character.
2. The Student's Potential
In addition to discussing your personal experiences with the student, it is important that you provide clear, detailed information regarding his or her potential to succeed at the learning institution they plan to attend. Discussing this matter will necessitate that you reflect upon things such as the student's academic performance as well as his or her general disposition towards the scholarly world (in terms of things such as diligence to complete coursework and willingness to take on challenging material). In summarizing this data, you should be able to demonstrate exactly why this student is highly likely to succeed in a higher education setting.
Other Considerations
Although you may already have an idea of what you want to be included in the letter of recommendation letter that you write, you should be cognizant of the fact that the student will likely want to play a primary role in how the document is constructed. In discussing this matter in an important article entitled "The Scholarship Letter of Recommendation," Scholarship.com encourages students to play an integral role in writing the recommendation letter. In recognizing that this is the type of advice students are receiving, be prepared to have a student want to give shape and substance to the letter.
Conclusion
If you have been asked to write a letter of recommendation for an individual, you should know that there is specific information which should be included in this document. Now that you have an answer to the question, "What should be included on a letter of recommendation on a college application?" you can write the letter with confidence and authority.
Get prepared for your next steps
Use articles and resources to uncover answers to common questions, get guidance on your goals, and learn about applying to schools.
Discover a program that is right for you.
Explore different options for you based on your degree interests.