Are you ready to find your fit?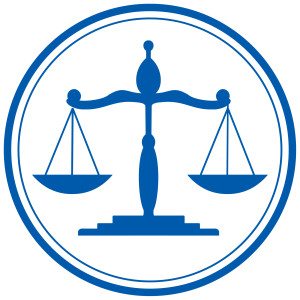 For anyone wishing to enter the legal profession by attending law school, earning a Juris Doctor (JD) degree is by far the most popular option.
A JD is a terminal doctoral degree program that's the highest education level available for legal studies within the United States. Most students are drawn towards receiving a JD in preparation for taking their state's bar exam and starting to provide legal counsel to clients.
After completing a bachelor's degree and passing the LSAT exam, individuals are qualified to enroll in a JD program. The length of the degree varies from school to school, but the majority earn their JD within three years of full-time professional studies.
Featured Online Programs
See: Top 10 Cheap Online Legal Studies Degree Programs (Bachelor's)
Below we'll take a closer look at the Juris Doctorate degree and examine its benefits for unlocking career paths in a variety of legal specialties.
JD vs. LLM Degree Programs
Law schools confer both Juris Doctorate (JD) and Master of Laws (LLM) degrees, so it's important that students know the differences to choose the right one.
First of all, the JD is the only law degree that qualifies individuals for taking the bar exam and proves analytical ability in advising or representing clients in the court system. The LLM is another specialized law degree that is pursued by practicing lawyers who have already earned their JD and wish to further develop knowledge in a certain specialty. LLM programs generally take just one year of full-time studies to foster expertise in particular areas of law, such as international law, real estate law, or corporate law.
Featured Online Programs
Figuring out where to apply? These top, accredited schools offer a variety of online degrees. Consider one of these accredited programs, and discover their value today.
Typical Juris Doctor Curriculum
JD degree programs have the sole mission of preparing graduates with a well-rounded education on the legal system and laws that govern our society. In addition to general courses in government, politics, and business, law students will follow a core curriculum dedicated to legal studies. Courses often cover topics on civil procedures, constitutional laws, torts, criminal law, public law, international law, business law, courtroom procedures, legal writing, professional ethics, and property law. Many accredited JD programs will add in practical real-life training through an internship to enhance classroom instruction and satisfy state licensing requirements. A final paper related to the student's specialty interests is often required too.
Career Opportunities for JD Graduates
Of course, the majority of graduates from JD degree programs will follow their goals towards taking the bar exam and practicing law as an attorney. Right now, the Bureau of Labor Statistics notes that America has more law school graduates than available jobs for lawyers. This doesn't mean that students should be discouraged from JD programs though because this education can also be applied to many other rewarding career opportunities. In the legal profession, JD degree holders can become judges, magistrates, mediators, legal consultants, or court officers. Graduates may consider working in politics, public administration, real estate management, corporate business, or taxation. Some other graduates from JD programs become professors to teach law at the university level.
Before jumping into an intensive JD program, individuals need to have an undergraduate degree, fulfill baccalaureate-level prerequisites, carry a minimum overall GPA of 2.5, and receive a good score on the LSAT exam. If you're ready to start an exciting legal career by earning a Juris Doctor degree, it's advised that you start looking for reputable law schools approved by the American Bar Association (ABA) for the highest quality professional education.
Related: Top Master's in Legal Studies Programs – Best Value Schools
Get prepared for your next steps
Use articles and resources to uncover answers to common questions, get guidance on your goals, and learn about applying to schools.
If you're pursuing a master's degree in psychology, you may have been asked the following question: "What can you do with a master's in psychology?" It may even be a...
Are you interested in helping others resolve their issues and hurdles through talk therapy? You may want to consider a career in the counseling field. Counseling is a field that's...
Mental health counseling jobs exist across many settings — from hospitals and government agencies to schools and private practices, and they're projected to grow. The Bureau of Labor Statistics (BLS)...
Discover a program that is right for you.
Explore different options for you based on your degree interests.