WHAT DOES A LABOR RELATIONS SPECIALIST DO?

Are you ready to find your fit?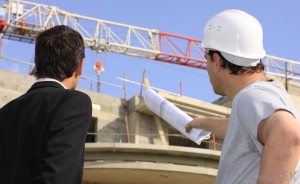 The position of labor relations specialist falls under the category of human resources and is a growing career choice. These professionals usually work for government agencies or for unionized organizations. They act as a liaison between executives and company employees. They serve a number of purposes, but their primary pursuit is to advocate on behalf of the employees. Let's delve a bit deeper into what labor relations specialist do.
What They Do
Labor relations specialists are often based in the human resources offices of an organization, as their positions are similar in focus. While they do serve in staff oversight, the role of labor relations specialists is a bit more specialized. As a representative for the employees, they work to resolve disputes between management and workers. They also act as a mediator between parties, helping to bridge gaps in understanding and to assist the resolution of conflict or communication difficulties. They might also assist managers in the development of acceptable salary and benefits positions.A labor specialist can take on larger tasks like helping companies to manage collective bargaining, negotiate with groups to avoid litigation and deal with worker complaints. They also fight for fair employee working conditions within organizations.
Job Requirements
A strong understanding of employment law is a must for this position. Two laws of particular importance are the National Labor Resolutions Act and the Fair Labor Standards Act. At the very least, a Bachelor's degree is necessary for a field such as labor and employment relations or human resources. In order to advance in some corporations, a professional will need to continue furthering his or her education to obtain a Master's degree.
Many employers like to see at least three to five years of human resources experience working with employees in a number of capacities before considering hiring for labor relations. Some key skills you will need to have in order to excel in this field include, good communication, strong interpersonal and successful decision-making or problem-solving skills. In addition, it's important to be tech savvy and to be able to use a spreadsheet and other computer software.
Work Environment
While labor relations specialist do often work in government agencies and organizations with strong labor unions, that's not always the case. Labor union membership is seeing a decline. So labor relations workers are now being utilized in other kinds of environments such as insurance benefit companies, labor organizations, company management or employment placement agencies. Most of these labor professionals work a regular 40 hours a week during regular office hours. Some, though, pursue freelancing, contract or consulting positions and travel to various company HR divisions or specialty firms.
As you can see, there is a unique niche within the human resources field that needs to be filled in order to maintain a satisfied, competent workforce that is so critical for business success. It is the employee relations specialist who specializes in skills required to improve relations and understanding between all members of an organization and at all levels of the corporate ladder.
Related: Best Affordable Master's and MBA in Human Resources Management Degree Programs
Get prepared for your next steps
Use articles and resources to uncover answers to common questions, get guidance on your goals, and learn about applying to schools.
Discover a program that is right for you.
Explore different options for you based on your degree interests.