WHAT ARE THE PROS AND CONS OF EARLY COLLEGE ADMISSION?

Are you ready to find your fit?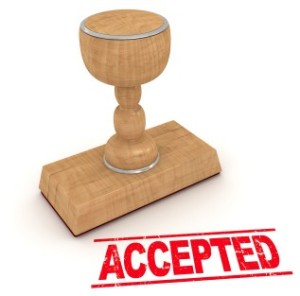 Are you debating whether or not you should file for early college admission? If you are competing to gain acceptance to one of the most selective colleges or universities, you need to consider the advantages and disadvantages of filing before you make the leap. While your high school counselor may suggest that filing for early admissions will help you secure a seat for the upcoming year, there are plenty of different drawbacks that should be weighed when you are making an educated decision. Here is a practical list of the pros and cons to keep in mind so that you can decide if you are ready to commit.
What is Early College Admission?
Early admission is a special admission plan where students will submit their college applications earlier in the year in exchange for early acceptance in the month of November or December. If you have a high GPA and a excellent student history, you may have a better chance of getting accepted to a selective school if you apply before the flood of applications come in. While the student can benefit, the true beneficiary is the college. By accepting high performing high school students early, they can get students to commit early and fill all of the seats left during the regular admissions period.
What Are the Early Admissions Options?
An early decision plan, also called binding plans, only allow students to apply to one early decision college. If the college accepts you and offers enough financial aide, you are required to attend. Another option is the early action plan. This plan gives students the option to apply to more than one college early. Students can wait until spring to decide, and also have the ability to decline the offer. Early action plans offer the student the most flexibility.
Advantages of Early Admissions Plans
If you have always dreamed of attending a specific school, filing an early decision plan will show your sincere commitment. You also can eliminate the stress associated with filing multiple applications during your senior year so that you have timfina to enjoy the activities. If you are rejected from an early decision school, you are still free to apply during the normal application timeline.
The Disadvantages of These Admissions Plans
You must be serious about your desire to attend a specific college before you file for a plan. If you are accepted and you do not have the option to decline the offer, you are locked into attending a college as long as 10 months before college even starts. Because it is common to change your mind about a school, it could be best to wait. Also, your senior year grades are not considered when you file early. If these grades could help you gain acceptance, you could be doing yourself a disadvantage before admissions period even begins.
Early decision and action plans may not be right for everyone, but for those who are certain with their future plans, this could be a good approach. Familiarize yourself with the admissions process and the restrictions. If you can make the commitment, early college admission could be right for you.
Related: Getting College Credit or Advanced Placement for Qualifying AP Exam Scores
Get prepared for your next steps
Use articles and resources to uncover answers to common questions, get guidance on your goals, and learn about applying to schools.
Discover a program that is right for you.
Explore different options for you based on your degree interests.