Interview With a Dual Enrollment Student
Are you ready to find your fit?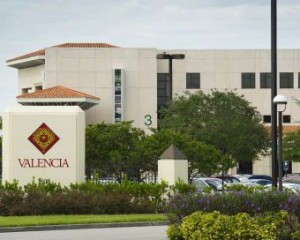 Today's motivated high school students are often eager to go beyond the traditional advanced placement route to accelerate their college career, and many have discovered that enrolling in a dual enrollment program is the perfect way to get one step ahead.
Best Value Schools recently had the opportunity to interview a high school senior enrolled in a dual enrollment program in Florida. Read on to learn about how her experience as a dual enrollment student is providing an educational jump start for her dream career as a veterinarian.
Interview With Dual Enrollee Olivia Guerra-Garcia
Olivia Guerra-Garcia is a 17 year old senior in high school. She is currently attending Dr. Phillips High School in Orlando, Florida, where she takes multiple AP and honors classes in addition to participating in the dual enrollment program. She lives with her parents, sister, and seven animal companions.
BVS: Olivia, describe to our readers what the dual enrollment program is like at your school.
Olivia: At Dr. Phillips High School, the dual enrollment program is available to students in grades 11 and 12. Valencia Community College is the university that partners with Dr. Phillips and other schools in central Florida. Students in the program have to take at least four classes at Dr. Phillips High School, but I don't think there is a limit to how many classes students take at Valencia. However, most students don't take more than three classes. I chose to only take two classes each semester. That means that I will end up with four credits for my high school transcripts.
BVS: Is dual enrollment expensive?
Olivia: One of the best parts about dual enrollment is that everything is free. The public school system is able to provide the allocated funds for dual enrollment students. Class registration fees, enrollment costs, and even books are all paid for by the county.
BVS: Why did you decide to participate in the dual enrollment program?
Olivia: I decided to dual enroll because I knew the amazing benefits of it. Not only will I receive the high school credit I need to graduate, but I am also receiving college credit without having to worry about passing an AP test. My goal was to start college as fast as I could so I wouldn't have to pay for more classes in the future.
BVS: What were the requirements for being accepted into the dual enrollment program?
Olivia: In order to apply to the dual enrollment program, I had to first take a test called the PERT. This is an exam similar to the SAT and ACT, but it is used by Valencia to determine someone's college readiness and what classes would be best for them.
BVS: Describe a typical week of school.
Olivia: I am at Dr. Phillips for about four hours every day for five days a week. I am at Valencia for one hour on Tuesday and about four hours on Thursdays because I have a lecture class and a lab class. Throughout the week I probably spend about six hours on my online English college class. In all, a typical week consists of about eleven hours at Valencia and about twenty hours at Dr. Phillips. This gives me more free time than students who aren't dual enrolling. Unfortunately, due to my schedule I am unable to participate in as many extra curricular activities as I would like to because most clubs meet after the final bell has rung. At that point I'm usually at home doing homework or at Valencia. Luckily, I am still able to participate in my Honor Societies.
BVS: What do you like most about the dual enrollment program?
Olivia: What I love most about dual enrollment is the fact that I don't have to pay for anything and that all the classes I'm taking there count as credit for college. I also get to meet a lot of new and interesting people.
BVS: What is the most challenging part of participating in the dual enrollment program?
Olivia: The most challenging part about dual enrollment is probably not being afraid to ask your professors for help and not feeling out of place among all of the college students.
BVS: What are your plans after graduating from high school?
Olivia: After high school I plan to go to another university in state and major in biology. Eventually I will go to graduate school to become a veterinarian. Hopefully my 4 college credits that I will more than likely receive due to passing AP exams and also dual enrollment will help me achieve my goal faster.
BVS: What advice would you offer to students considering applying to a dual enrollment program?
Olivia: I would definitely advise students to dual enroll. It is an amazing opportunity and you're basically starting college for free. Nothing can get more exciting than that.
Get prepared for your next steps
Use articles and resources to uncover answers to common questions, get guidance on your goals, and learn about applying to schools.
If you're pursuing a master's degree in psychology, you may have been asked the following question: "What can you do with a master's in psychology?" It may even be a...
Are you interested in helping others resolve their issues and hurdles through talk therapy? You may want to consider a career in the counseling field. Counseling is a field that's...
Mental health counseling jobs exist across many settings — from hospitals and government agencies to schools and private practices, and they're projected to grow. The Bureau of Labor Statistics (BLS)...
Discover a program that is right for you.
Explore different options for you based on your degree interests.