HOW DO TUITION REIMBURSEMENT PROGRAMS WORK?

Are you ready to find your fit?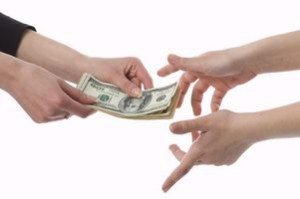 If you're looking into ways to finance a return to college, you may be wanting to learn more about tuition reimbursement programs. These programs are particularly helpful if you are working and seeking to advance your career, but want to find a way to further your education either by starting or completing a college degree. Read on to find out a little more about what these programs are and how they work.
General Information
Employers in many fields have begun to discover the value of employees with higher levels of education. While in many jobs and careers, you can gain some of the skills you need by on the job training, college-level classes can often provide more of the knowledge and skills you need. Some employers might be willing to cover a large part of your education. While tuition reimbursement programs may not cover all of your tuition expenses, it can be a strong component part of the financial aid that you put together to help you pursue a degree.
In most cases, employers will agree to cover the costs of certain classes that are directly related to your current job or to your career in a given field. Different companies have different policies so it's important that you look carefully into the details of your employer's plan so you won't be surprised on down the road by something not being covered when you thought it would be. The other important thing to keep in mind is that this program is what it sounds like: a reimbursement program. That means that you will still have to pay costs upfront for your own tuition. Your employer is simply agreeing to reimburse you for the expense of classes that they deem pertinent to your employment.
Some Other Things to Keep in Mind
Here are a few other things to keep in mind:
Employer based reimbursement programs generally only cover your tuition costs. Even if you're fortunate enough to be enrolled in a program that's covering all your tuition costs, you'll need to find other sources to help you pay for related educational expenses like books and transportation.
It's also very important that you keep your grades to a high standard. Many programs have performance-based standards that can determine if you're eligible for reimbursement. So if you don't get a certain grade in a course, or if you drop the course, your employer may not be required to cover its cost.
It's important to look into whatever stipulations your employer has set up, including whether or not they are requiring that you stay with the company for a given amount of time after you finish your education. Check with your Human Resources department, as they will probably be in charge of any reimbursement programs.
While reimbursement programs may not cover all your educational costs, they can still be a tremendous help as you pursue a certificate, associate's, bachelor's or master's degree. Reimbursement programs, along with other scholarships and financial aid, can provide important assistance. If you are working in a profession where higher education is part of skill building and career advancement, it can definitely be worth your while to learn more about possible tuition reimbursement programs.
Additional Resource: Best Value Schools - Is Tuition Assistance Available for Enlisted Military?
Get prepared for your next steps
Use articles and resources to uncover answers to common questions, get guidance on your goals, and learn about applying to schools.
Discover a program that is right for you.
Explore different options for you based on your degree interests.