HOW CAN VETERANS GET COLLEGE CREDIT FOR MILITARY EXPERIENCE?

Are you ready to find your fit?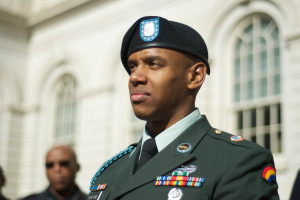 After leaving the armed forces, service members beginning an education have much to consider when determining how to get college credit for military experience. Service members have received valuable training and education throughout their time in the military, and most colleges recognize this training with opportunities to fulfill some courses with that previous experience. For many service men and women entering college, the question is how to get those credits.
ACE Credits
ACE credits are often the first step for determining how many possible credits could be transferred to a college or university from military experience. Each branch of the military has a separate system for keeping track of military training and education. This information is recorded on a military transcript. Standardized test scores are also often recorded in the systems. Academic credits for the Army are recorded using the AARTS system. The Navy and the Marines use the SMART system. The Air Force uses CCAF. For members of the Coast Guard, a transcript is generated after service members have submitted all documentation of training and education.
Unofficial transcripts can be released directly to military service members, while official transcripts will be sent directly to the requested schools. Receiving an unofficial transcript can be beneficial as prospective students begin looking for institutions that will offer the most transfer of credits from military experience and the programs that best suit individual education and career goals. Military personnel are often able to receive credit for everything from basic training to more advanced skills gained while in service.
College Placement Testing and Life Experience Credits
Another option that can be beneficial for military service members is to complete the placement examinations offered by most colleges and universities. These tests enable students to place out of prerequisite coursework, such as composition and math.
In addition to the placement testing, some colleges and universities offer credits to students for life experiences. In many cases, these institutions offer additional credits beyond those that are transferred in from military transcripts.
Resource: Best Colleges for Veterans, Ranked by Return on Investment (ROI)
The Multi-State Collaborative on Military Credit
One example of colleges and universities working to give credits for courses to military personnel is the Multi-Sate Collaborative on Military Credit, an initiative between Missouri, Minnesota, Michigan, Kentucky, Ohio, Indiana, and Illinois. The collaborative effort has several purposes, including easing the access of information and the ability to determine college credit for military training. Some examples of the programs developed by the collaborative group are advanced programs for service members who have military police training to complete a criminal justice degree and former nursing personnel to complete Licensed Practical Nurse (LPN) courses. Other states also have similar programs designed to encourage military service members to begin completion of a college degree.
For colleges and universities around the country, offering earned credits to veterans and active duty service personnel helps to create a diverse student environment that enhances the entire student body. For military personnel, this gives them more options when it comes to finding a college that offers them the best value. Increasingly, this means that educational institutions are working with service members to give the college credit for military experience that can help prospective students get started with earning a degree after or during service.
Related: Best Value Colleges - Can Enlisted Military Receive Tuition Assistance?
Get prepared for your next steps
Use articles and resources to uncover answers to common questions, get guidance on your goals, and learn about applying to schools.
Discover a program that is right for you.
Explore different options for you based on your degree interests.