HOW CAN I HELP MY FOSTER CHILD AFFORD COLLEGE?

Are you ready to find your fit?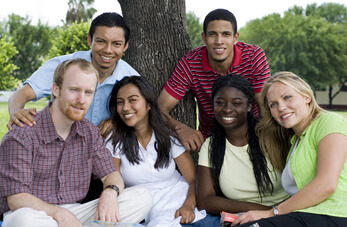 As the hefty price tag of earning a college education continues to steadily rise, students from various familial, socioeconomic, ethnic, and financial backgrounds are struggling to afford the costs of achieving postsecondary education. However, the half million foster children currently living in the United States are facing even more formidable obstacles to attending college. In fact, a 2010 study conducted by Chapin Hall at the University of Chicago found that only one-half of foster children actually graduate with a high school diploma and just six percent of those students went on to receive a college degree. While there may be a number of reasons why these students are unable to attend college, a lack of financial support and guidance to navigate the financial aid process alone is often the leading factor. Luckily, the following are various forms of tuition assistance that can help foster children accomplish their college dreams.
Featured Online Programs
Figuring out where to apply? These top, accredited schools offer a variety of online degrees. Consider one of these accredited programs, and discover their value today.
State and Federal Government Financial Aid
Most foster children are usually eligible for Pell Grants, which is federal money that college students do not have to repay after graduation. There are also subsidized and unsubsidized Stafford loans available depending on a students' individual financial situation, but these funds will require repayment with interest. Since the amount foster youth are eligible for is determined by financial need, the first step to receiving federal tuition aid is through filling out the Free Application for Federal Student Aid (FAFSA) each year. Always remember that when filling out this application for federal grants and loans it is essential to check the "yes" box where it asks whether the candidate is an orphan or ward of the court.
Furthermore, there are a number of states that provide waivers and tuition assistance programs for foster children who demonstrate financial need for attending higher education, including Florida, Kansas, Kentucky, Maryland, Massachusetts, Maine, New Jersey, Oregon, Pennsylvania, South Dakota, Texas, Virginia, and Washington. For example, the Maine Tuition Waiver Program for Foster Children provides 30 awards annually to high school graduates who are attending a public college in Maine to cover the entire expense of tuition. While the North American Council on Adopted Children compiles a list of these programs, students can also contact their local government agencies or college financial aid offices for more information.
Private Foster Child Scholarships and Grants
Not only do foster children have access to the wide variety of general scholarship programs related to their major, career interests, hobbies, ethnicity, religion, location, and more unique features, they are also offered scholarships that are specifically designated for students who have been in the foster care system or recently adopted by a loving family. For instance, the Orphan Foundation of America (OFA) has formed the Foster Care to Success Sponsored Scholarship Program to help foster youth under the age of 25 with a cumulative GPA of at least 2.0 beat the odds. In addition, the National Foster Parent Association (NFPA) offers scholarships that are designed to help foster families pay for education at a national university with the submission of an essay.
Although many foster children and their foster families feel that affording college is out of reach due to a lack of necessary finances, there are thankfully a number of tuition assistance programs available out there to close the gap to higher education. With this large array of funding options available, foster children are no longer held back from attending college with both public and private grants to cover the expensive costs of tuition, room and board, cost of living, textbooks, and other supplies associated with a degree.
See also: Best Value Schools - Can You Get a Discount on Tuition for Siblings Attending the Same School?
Get prepared for your next steps
Use articles and resources to uncover answers to common questions, get guidance on your goals, and learn about applying to schools.
Discover a program that is right for you.
Explore different options for you based on your degree interests.