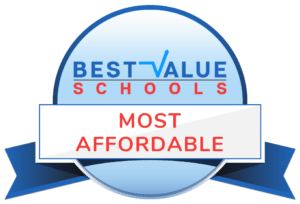 Is ministry your calling and writing your passion? A PhD in theology may be just what you need to refine your writing skills and burnish your academic credentials. Most of these programs build on graduate work in the field, so those with unrelated degrees may need some prerequisites. This list of the top 3 cheapest online PhDs in theology was made to offers up some useful information about well-regarded schools in this field that offer top education at bargain rates.
Because so few schools offer this program online, a technical ranking on multiple factors was impossible. We compiled this list of the top 3 PhDs in theology online by looking at hourly tuition rate and ranked the schools accordingly.
#1 - Liberty University
Lynchburg, Virginia
Online Ph.D. in Theology and Apologetics
Website
Enrollment: 75,756
Tuition: $8,051
Liberty University offers a PhD in theology and apologetics degree. It is a 57-hour program, which may be completed within 3-5 years. The program requires a dissertation and school states its mission is "training champions for Christ." The degree stresses practical training in doctoral-level research writing and theological methodology. To be considered for admission, prospective students must submit a GRE or MAT score that is less than two years old. The online part-time tuition rate for Liberty University is $595 per unit of instruction.
#2 - Faulkner University
Montgomery, Alabama
Ph.D. in Biblical Studies Online
Website
Enrollment: 3,319
Tuition: $9,450
The 100% online doctor of philosophy in Biblical studies degree at Faulkner University is a 54-hour program in which the capstone project is the student's dissertation. The program is intended to train future academics and writers; also, these skills are designed be portable on any ministerial path. It can typically be completed in less than five years. Tuition for this program is $605 per hour. Regional accreditation for Faulkner University is provided by the Southern Association of Colleges and Schools, Commission on Colleges.
#3 - Clarks Summit University
South Abington Township, Pennsylvania
Online Ph.D. in Ministry
Website
Enrollment: 741
Tuition: $7,200
Clarks Summit University's Baptist Bible Seminary features an online doctor of philosophy degree that is a 38 hour, hybrid program with required one-week, on-campus intensives each term. The program mandates previous Hebrew and Greek language study, a 3.0 GPA, transcripts, endorsement letters, self-endorsement document, and writing sample (such as one's master's thesis). Tuition at Clarks Summit University is $650 per credit for this program. The school is dually accredited by the Middle States Commission on Higher Education and the Association for Biblical Higher Education, Commission on Accreditation.
By BVS Staff
November 2018