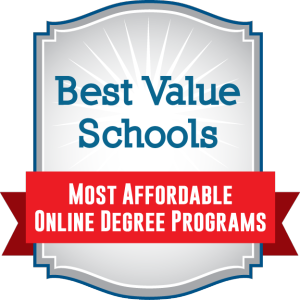 Welcome to our list of online paralegal studies degree programs. Paralegals and legal assistants are people who typically work in law offices and help lawyers run the office and complete their responsibilities. Their job duties include organizing files, conducting research, drafting documents, and assisting attorneys as they prepare for trials. And according to the Bureau of Labor Statistics, the job outlook for paralegals is great. In fact, between 2012 and 2022, the Bureau anticipates career opportunities for paralegals to grow by 17% - faster than the average for other occupations.
As enticing as this career is for people interested in law, but don't have the time or money to commit to earning a law degree, paralegals still must attend school. Thankfully, there are plenty of universities that offer bachelor's degrees in fields such as Paralegal Studies, Legal Studies, and Justice Studies, which will put you in a great position to land a job after graduation. Many of these degrees are also available through online colleges, which are perfect for working adults and parents who still want to obtain their educational goals.
Methodology
Below we have listed the 10 most affordable online colleges for students interested in paralegal work. All of these schools have rock-bottom tuition rates but also offer top-notch online paralegal studies degree programs. Many of their legal departments are accredited by the American Bar Association, while others have received accolades from reputable education reviewers. Many are also backed up by the best evidence of all - rave reviews from the students themselves! We obtained all the tuition rates from College Navigator (from the National Center for Education Statistics) and listed them from highest to lowest price. Note that for public institutions, we placed them according to the average of their in-state and out-of-state rates.
Cheap Online Paralegal Studies Degree Program Ranking
---
10. Everest University
Paralegal Studies Online Degree Program
Website
The online college program at Everest University stands out for the quality of its faculty. All the professors in the online paralegal studies degree program have years of work experience, and 94% of students surveyed on CollegeProwler said that their professors are extremely knowledgeable. The online college also offers career services, which can assist students with resumes, interviews, and finding a position anywhere in the country. Students who want to graduate quickly can test out of courses to earn credit. As a member of the Service-members Opportunity Consortium, this affordable online college is dedicated to helping service-members and their families graduate, making it a great choice for military students.
Tuition: $14,436/yr
9. Davenport University
Online Paralegal Studies, BS
Website
The high quality Paralegal Studies program at Davenport University is one of the few programs in the country recognized by the American Bar Association. 91% of the online college's students pass the paralegal certification exam, compared to the national average of 58%, and the Paralegal Studies program offers both Associate's and Bachelor's degrees. The University also helps students get ahead by awarding credit for prior learning and life experience, military training, professional certification and training, and proficiency tests. This accredited online college also participates in the Yellow Ribbon program, which means that military students may qualify for financial aid in addition to the GI Bill entitlement.
Tuition: $14,096/yr
8. Kaplan University
Online Bachelor of Science in Paralegal Studies
Website
Paralegal Studies students at Kaplan University get a balanced education that emphasizes both the practical and theoretical aspects of the subject. Students attending college online develop aptitudes in useful arenas like legal research, legal writing, and drafting while learning about theories of civil litigation, real estate law, torts, and contracts. Students can even study on their smartphones through the KU Campus App. The Paralegal Studies program also includes an optional internship for students who want to gain hands-on experience in the field. This top online college is a good choice for single parents, military families, and recently graduated high school students, all of whom can earn scholarships specific to these demographics. U.S. News ranked Kaplan the 56th Best Online Bachelor's Program.
Tuition: $13,884/yr
7. Broadview University
Online Paralegal Degree
Website
Broadview University offers a flexible online degree in Paralegal Studies that can be completed in just three years. With four academic quarters year round, students that take courses full time can get their Bachelor's degree quickly and get started on their careers sooner. Associate's degrees are also available, and scholarships include funds set aside specifically for military students, police officers, and senior citizens. Broadview students gave the online college excellent reviews for the friendliness and helpfulness of the faculty and staff on CollegeProwler. Students attending college online also have access to the virtual library and career assistance in the form of digital and phone meetings with Career Services.
Tuition: $13,500/yr
6. Virginia College
Online Paralegal Studies - (Bachelor's)
The Paralegal Studies program at Virginia College gives students a well-priced, flexible degree. Students attending college online can earn a Bachelor's degree in 176 weeks, or just over three years. The tuition fees for each course include textbooks, so students never have to spend extra money on expensive materials that they will only use for a few months. The Paralegal Studies program includes both Bachelor's and Associate's degrees, and the Bachelor's degree is especially well suited for students who have already earned some college credit. Virginia College is also welcoming to military students. As a Yellow Ribbon School, this online college may provide extra financial assistance to military students on top of their GI Bill entitlement.
Tuition: $12,250/yr
5. University of Maine Augusta
Online Justice Studies Bachelor's Degree: Paralegal Studies Certificate
Website
The University of Maine is an excellent online college for students who want a broad education in the legal field, or for students who are considering continuing to graduate school. The University's Justice Studies program prepares students for careers in law enforcement, risk management, and forensics in addition to paralegal positions. The accredited online paralegal studies degree program offers specializations in Community Policing, Forensics, and Paralegal Studies as well as minors in Advocacy, Fraud Examination, and Information Systems Security. The large number of educational options offers flexibility and allows students to customize their degree in order to achieve their goals. U.S. News has ranked this top online college as the 61st Best Online Bachelor's Program for two years running.
Tuition: $7,500/yr (In-state) $16,740/yr (Out-of-state)
4. National University
Bachelor of Science in Paralegal Studies Online
Website
The Paralegal Studies program at National University emphasizes the ethics of legal theory and how to apply ethical behavior to legal practice. This makes the online college a good fit for students planning to work in nonprofit or environmental law. The program is one of a small number of Paralegal Studies programs approved by the American Bar Association. National University has also been recognized as an extremely diverse school; in 2009, the school awarded master's degrees to more minority students than any other school in the country. Additionally, U.S. News has ranked this affordable online college #87 on its list of Best Online Bachelor's Programs.
Tuition: $12,096/yr
3. Herzing University
Online Legal Studies
Website
Legal Studies students at Herzing University get a thorough grounding in the wide variety of skills needed for a paralegal career in any setting. Whether students are looking for a high-powered job in a fast paced law firm, or a stable position working for a corporation or government office, this top online college can prepare students for a plethora of career opportunities. The affordable online paralegal studies degree program's solid reputation is evidenced by the fact that it is certified by the American Bar Association - plus, U.S. News has ranked the online college the #102 Best Online Bachelor's Program. Herzing University students can also take advantage of academic advisors, Career Development programs, disability accommodations, and financial support for military students.
Tuition: $11,150/yr
2. Baker College
Legal Studies Bachelor of Science Online
Website
The Legal Studies program at Baker College gives students a well-rounded education with the aim of supporting their careers in an interdisciplinary legal world. Students attending college online take courses in sociology, diversity, literature, history, and psychology to gain the knowledge that will help them stand out from the crowd in their paralegal careers. This online college is honored with an accreditation from the American Bar Association and has a number of unique offerings, such as Lifetime Employment Assistance, which means that alumni can take advantage of Baker's career services no matter how long it has been since they graduated. Baker students who reviewed the school on CollegeProwler said they appreciated the Career Services office and the diverse student body. Baker College is an excellent choice for a cheap online paralegal studies degree.
Tuition: $8,100/yr
1. National Paralegal College
Online Bachelor of Science Degree in Legal Studies
Website
National Paralegal College is a cheap online college dedicated entirely to educating students to enter paralegal and legal-related careers. The College's Bachelor program provides a rigorous academic experience, which can be completed in less than three years for students willing to commit to taking three classes at once. The online college emphasizes the importance of research skills, which is why classes rely extensively on research training and systems. NPC also uses a student mentor program to make sure that every student has someone to go for answers and support. National Paralegal College students who reviewed the school online reported that they appreciated the two-week free trial period option, and that the computer courseware used to take online paralegal studies degree classes is excellent.
Tuition: $6,795/yr
Related articles:
Sources:
Bureau of Labor Statistics
College Navigator
Wikipedia
College Prowler
U.S. News & World Report
About the Author:
Iris Stone began her writing career when she started working as a freelance writer and researcher in 2011. Her freelance business soon took off and she now owns and operates a writing and editing firm that works with clients all across the country. Despite the time it takes to run a business she still does much of the writing herself, and her work has included a variety of content related to education policy, colleges and universities, academic programs, and graduates' careers. Her interests actually span far beyond writing, and she is currently studying to be a physicist! Check out her Google+ Profile.