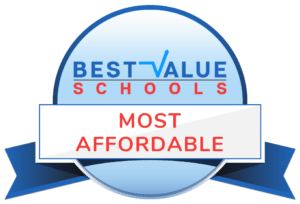 By BVS Staff
What's the benefit of getting an online MPH degree? Wouldn't it be better just to go to medical school, or become a nurse? On the contrary - professionals who wield an advanced degree in public health bring a unique set of skills to the table. Rather than focusing on specifically diagnostics or patient care, public health experts apply their knowledge of communication, policy, education, research, and statistics to a wide range of essential job positions. Public health students also learn about epidemiology and communicable diseases, which help them advocate for preventative medicine and control illness in community settings.
Note: This article may contain sponsored links. These are designed to help you connect with programs easily.
MPH students come from a variety of backgrounds. Some have just finished their undergraduate degree, but many have years of experience in business, science, academia, or government work. As such, more and more universities are now offering public health courses in an online format. This added flexibility allows busy adults to earn their advanced degree without taking attention away from their current jobs. In many cases, online courses are also more affordable than traditional options.
The 30 Best Online MPH Programs Ranking Methodology
Selection Criteria
For this ranking, we looked for public and private (non-profit) colleges and universities that offer online master's degrees in public health. Because the focus of this list is on affordability, we only considered programs with average* tuition rates of $25,000/year or less.
*For public schools, we calculated the average value of their in-state and out-of-state rates.
We also only considered education programs that are currently accredited by the Council on Education for Public Health (CEPH).
Ranking Factors
After compiling a list of all the colleges that offer MPH online programs and meet the above criteria, we then collected data in four categories:
Program Popularity: How many students choose to earn their MPH over other health-related options (that is, how much interest/demand is there in the school's MPH degree compared to its other health programs)? To find out, we looked at both the number of master's students who earned their MPH degree in the most recent school year as well what percentage that number represents out of all master's health program graduates.
Overall Strength of Online Health Programs: How much emphasis does the school place on providing accessible, graduate-level training in health-related areas? For this metric, we looked at the total number of online graduate programs the school offers in health/healthcare as well as the percentage of all graduate students who are enrolled in one of these programs.
Specialization Options:How many different types of accredited online MPH programs, program tracks (concentrations), and/or dual degrees in public health does the school offer? We acquired this information by recording the number of online options available at each school, as listed on the CEPH website.
Affordability: What is the average annual cost of attendance?
After collecting and sorting all the information, we ranked the candidates according to their performance in each area. Finally, we summed up the results and gave each school a final score using a curve so that the top-scoring program earned an even 100 points.
Read more about the best cheap online MPH degrees below!
Top Cheap Online Master's Degrees in Public Health Ranked
---
30. University of San Francisco
Online Master of Public Health (MPH)
Website
Thanks to a 300-hour fieldwork requirement, the University of San Francisco's accredited online MPH program is a great option for students who appreciate hands-on learning. As you progress through your degree, you'll learn how to use evidence-based practices to promote not just public health, but also social justice. And although USF offers only the generalist degree online, you can still choose from focused electives to expand your studies. Keep in mind that this hybrid program does require some time on campus; specifically, you'll need to attend some seminars in person unless your instructor makes other arrangements.
Average Tuition & Fees: $23,360/yr
Score: 55
29. University of North Dakota
Online MPH Program
Website
Big data and analytics are at the heart of the University of North Dakota's cheap online MPH degree. You'll choose between two specializations, and both (Population Health Analytics and Health Management and Policy) include training in how to mine data and use it to develop effective policies. Both options also give you access to the school's Center for Comparative Effectiveness Analytics laboratory, where you can put your skills into practice. What's more, this degree stands out for its exchange program in Norway. Participants in this highly competitive program spend a semester working with cutting-edge technology at the University of Bergen.
Average Tuition & Fees: $14,643/yr
Score: 57
28. Kent State University
Online Master of Public Health
Website
Working professionals with specific career goals will appreciate Kent State University's flexible approach to its MPH. Most courses last just seven weeks and utilize an asynchronous (self-paced) format, and you can even tailor the required practicum to meet your personal goals. While this cheap MPH online, you'll also choose between two specializations: Health Policy and Management and Social and Behavioral Sciences. Each of these emphases consist of five targeted courses that will help you develop marketable skills in your chosen field. Plus, you can augment these core requirements with electives that cover contemporary issues in public health, such as "National Health Reform" and "Community Health Needs Assessment."
Average Tuition & Fees: $15,226/yr
Score: 58.2
27. University of Montana
Online Master in Public Health (MPH)
Website
With an average tuition of just over $13,000, the University of Montana offers one of the most affordable options on this master's in public health online ranking. But don't worry: you'll get plenty of value for your dollar at this Missoula-based school. This includes a broad curriculum with a strong focus on problem-solving. As such, you'll learn how to approach problems from quantitative, qualitative, and collaborative standpoints. At the same time, you'll tackle the complicated ethical, legislative, and policy issues that could affect the solutions you devise. Aspiring leaders will also appreciate that the curriculum incorporates a required "Public Health Administration and Management" class.
Average Tuition & Fees: $13,224/yr
Score: 59.4
26. University of Maryland
Online MPH: Public Health Practice and Policy
Website
Local residents who can make the trip to the University of Maryland's College Park campus will want to give this accredited online master's degree in public health a look. The hybrid program combines asynchronous online classes with a few required "residency" weekends on campus, where you'll integrate your online work with "leadership-driven practice." Finally, the degree culminates with both an internship and a comprehensive capstone project. For the latter, you'll identify and investigate a pressing public health issue and draw on your newly developed skills to propose a carefully crafted solution.
Average Tuition & Fees: $20,033/yr
Score: 60
25. University of Missouri-Columbia
Online MPH
Website
For students who want to study the intersection of animal and human diseases, the University of Missouri - Columbia offers a truly unique emphasis area: Veterinary Public Health. This accredited online MPH degree touches on zoonotic diseases (and their prevention) and food safety, among other issues. Therefore, it's best suited for those with an undergraduate degree in biology, animal science, or a similar program. For students seeking a more traditional track, MU also offers a Health Promotion and Policy emphasis. Regardless of your choice, you'll appreciate this fully online degree, which incorporates a blend of synchronous and asynchronous classes to fit your schedule.
Average Tuition & Fees: $16,931/yr
Score: 62
24. Idaho State University
Online Master of Public Health
Website
Idaho State University is the only school in its state to offer a CEPH (Council on Education for Public Health) accredited online MPH program, making it a particularly attractive option for Idahoans. The degree also sports a low tuition rate, and the school can even connect you with designated scholarships for MPH students. For example, the Idaho Public Health Association offers a competitive scholarship that can make your continuing education all the more affordable. Plus, admitted students enjoy access to the school's public health student group for networking opportunities, résumé help, and other resources. Online learners can easily participate from a distance, although locals might want to visit campus to attend social events and meetings.
Average Tuition & Fees: $15,543/yr
Score: 62.5
23. California State University-Northridge
Online Master of Public Health
Website
The thoughtfully designed MPH program at California State University - Northridge can benefit just about anyone interested in public health. Use of a cohort model allows students to develop close relationships with their classmates, while a focus on research and a required field training ensures skill development in crucial (and in-demand) areas. In general, this cheap online master's degree in public health is suitable for students from all sorts of academic backgrounds, and it prepares you for work in a similar variety of fields - from health departments and nonprofits to academia. Plus, you'll have access to dedicated distance-learning faculty members who can provide guidance at any point during the two-year program.
Average Tuition & Fees: $12,317/yr
Score: 63
22. University of Florida
Online MPH Degree
Website
With its pre-recorded lectures and fully online coursework, the University of Florida's MPH provides a great fit for working adults. And between its two concentrations, this top master's in public health online program can accommodate applicants of all backgrounds. In particular, the Social and Behavioral Sciences track supports a wide variety of interests, while the Public Health Practice track caters primarily to current medical professionals. And if you happen to hold a doctorate in a health-related field, you might qualify for an accelerated option (consisting of 42 credits instead of 48). But no matter what, you'll need to visit campus at the end of the program to present your final paper and project.
Average Tuition & Fees: $21,434/yr
Score: 64.2
21. Florida A & M University
Online Master of Public Health
Website
While earning an affordable MPH online from Florida A&M University, you'll have plenty of opportunities to grow your skills. Not only will you complete a comprehensive exam, but you'll work on an applied research project and participate in both field experience and an internship. This rigor makes the program especially attractive to ambitious students who appreciate experiential learning. The program also attracts applicants who want to work with minority and/or low-income communities, as the curriculum puts a special focus on these populations. But that's not all; you can further narrow your expertise by taking additional courses in targeted areas like Epidemiology, Biostatistics, and Environmental and Occupational Health.
Average Tuition & Fees: $17,273/yr
Score: 64.6
20. Eastern Virginia Medical School
Online Master of Public Health, MPH
Website
Offered in partnership with Old Dominion University, the MPH at Eastern Virginia Medical School asks you to "put passion into practice." This option stands out on this online MPH degree ranking for a few reasons. For one, it offers some unique concentrations, including a Global Environmental Health track that considers how environmental issues affect health both in the United States and abroad. This is also a community-minded degree, offering opportunities for you to volunteer outside of the classroom to make a real difference. And if you want to look beyond your community, you can opt for an international study experience to gain a broader perspective.
Average Tuition & Fees: $23,273/yr
Score: 66.1
19. University of Alaska Anchorage
Online Master of Public Health Program
Website
No matter your educational or professional background, you can enroll in the interdisciplinary cheap online MPH program at the University of Alaska Anchorage. However, keep in mind that you'll need to visit campus at least once per year, so this program is probably best suited for in-state residents. This degree is also a particularly strong choice for those who want to work with rural and underserved communities, thanks to a curricular focus on these populations. In particular, the program aims to produce service-minded professionals who collaborate with Alaska's private and public agencies. You'll even take a required "Circumpolar Health Issues" class, which introduces you to the unique health issues that affect people in the region.
Average Tuition & Fees: $16,452/yr
Score: 66.5
18. University of North Carolina at Chapel Hill
Online MPH Program
Website
UNC's school of public health earns accolades from multiple rating services for its "pioneering research and outstanding leadership." It should come as no surprise, then, that its MPH also earns a spot on this master's in public health online ranking. UNC thoughtfully designed its online program to replicate the on-campus experience, incorporating live courses that encourage discussion between classmates and offer (virtual) face time with instructors. The degree further distinguishes itself with a strategic focus on leadership development. In fact, the curriculum even incorporates a Leadership in Practice concentration that teaches you to design evidence-based solutions and inspire others to put them into practice.
Average Tuition & Fees: $20,212/yr
Score: 67
17. University of New England
Online Master of Public Health
Website
No previous public health experience is required to apply for the University of New England's top online master's degree in public health. Furthermore, this asynchronous, fully online program incorporates a modest 120-hour practicum, so you can easily complete your fieldwork while maintaining your career. Convenience aside, this program also stands out for its comprehensive curriculum. Classes will introduce you to myriad topics in the field - including global health, program planning, and policy - which will help fill in any gaps if you don't have a professional public health background. And if your schedule allows, you can even participate in an immersion program in Ghana, where you'll partner with community organizations to provide direct care services to locals.
Average Tuition & Fees: $20,622/yr
Score: 68.2
16. University of Massachusetts-Amherst
Online MPH-Public Health Practice/Nutrition
Website
Flexibility is the name of the game at UMass - Amherst. As you earn this accredited MPH online, you can take as few as one and as many as three courses per term. Plus, the curriculum requires zero campus visits while providing 100% asynchronous classes so that you can log on at your convenience from practically anywhere in the world. The program also offers an unusually strong focus on research, incorporating three research-based courses to ensure you're well-versed in interpreting and applying evidence-based practices. Lastly, the program sets aside six classes for electives, giving you plenty of wiggle room to customize your course of study.
Average Tuition & Fees: $23,673/yr
Score: 68.4
15. University of West Florida
Online Master of Public Health
Website
You have two options for pursuing your MPH at the University of West Florida. The first is a generalist concentration that incorporates a multidisciplinary approach to the field, and the second is a concentration in Health Education, Promotion, and Behavior. The latter is ideal for current health professionals who want to design educational campaigns that promote good health and drive behavioral changes in their community. But despite their differences, both cheap online MPH programs provide a broad foundation of knowledge in biostatistics, epidemiology, policy, and other crucial topics. In addition, students in both programs complete a 180-hour internship, followed by a poster presentation, internship report, and oral defense.
Average Tuition & Fees: $16,978/yr
Score: 72.1
14. University of Arizona
Online Master of Public Health
Website
The University of Arizona designed its two-year, accredited online master's degree in public health with working professionals in mind. A strictly part-time program, this degree enables you to study without disrupting the demands of your daily life. It's also a great choice if you want to pursue scholarships to reduce your costs. ASU even runs a robust Scholarship Universe website that will match you directly with qualifying scholarship opportunities. On the academic front, this MPH stands out for its robust concentrations, which comprise fully 50% of the degree coursework. Your choices? Applied Epidemiology, Health Promotion, and Health Services Administration.
Average Tuition & Fees: $22,259/yr
Score: 72.1
13. East Tennessee State University
Online MPH
Website
Although East Tennessee State University doesn't offer all its MPH concentrations fully online, you can still choose among three distinct career-focused options: Community Health, Epidemiology, and Public Health Administration. While the concentrations mostly speak for themselves, note that the Public Health Administration option also includes a focus on leadership. It's also a particularly strong choice if you intend to pursue a PhD. And like most other programs on this MPH online ranking, ETSU's degrees all include a required field experience. However, students with a professional background in public health might be able to swap in other "learning activities" for some of their required field hours.
Average Tuition & Fees: $16,499/yr
Score: 72.5
12. Des Moines University
Online Master of Public Health
Website
When you graduate from Des Moines University's MPH program, you'll have plenty to show for your work beyond an entry on your résumé. For one, you'll have participated in an intensive internship and completed a capstone project that addresses a real-world problem. In addition, this cheap online MPH degree gives you the chance to accrue international experience by completing your internship abroad. Last but not least, this two-year program helps you gain specialized skills in one of two concentration areas: Health Promotion or Health Service Management. Alternatively, you can select the generalist curriculum for a more well-rounded look at the field.
Average Tuition & Fees: $15,218/yr
Score: 73
11. University of Minnesota-Twin Cities
Online Master of Public Health (MPH)
Website
The University of Minnesota is all-in when it comes to distance learning. The faculty has lots of support when developing online courses, and they regularly produce superior content through a mix of standard practices and innovative techniques. As for the school's accredited master's in public health online, you can choose among hybrid and fully online programs, many of which cater specifically to full-time working adults. For example, the executive MPH in Public Health Practice incorporates on-campus summer "institutes" into the curriculum, providing opportunities for engagement at a minimal inconvenience. Other options include the unique Maternal and Child Health MPH (available fully online) and the Social Justice MPH, which requires applicants to have past professional or academic experience in the field.
Average Tuition & Fees: $22,175/yr
Score: 73.8
10. University of South Carolina-Columbia
Online MPH
Website
If you'd like to design your own practicum - including fieldwork - you'll appreciate the University of South Carolina - Columbia's top online master's degree in public health. This CEPH-accredited program seeks to develop change agents who can apply research-based approaches in various settings, and the degree's culminating practicum gives you an opportunity to do just that. First, you'll complete a three-credit seminar, where you'll apply everything you've learned to a problem or environment of your choice. Then you'll put your plan into practice with fieldwork in a "public need" setting, working to strengthen skills you've already identified and achieve narrowly defined goals.
Average Tuition & Fees: $20,103/yr
Score: 74.2
9. University of Memphis
Online MPH Program
Website
The University of Memphis' MPH program earns accolades from myriad online ranking programs, and it's easy to see why. As you earn this cheap MPH online, you'll complete both a practicum and a master's project; the latter gives you the opportunity to write a thesis or carry out original research. On top of that, you'll also complete a comprehensive exam to demonstrate mastery of what you've learned. Aside from all this hands-on learning, you'll gain knowledge in one of three focused concentration areas: Epidemiology, Environmental Health, and Social and Behavioral Sciences.
Average Tuition & Fees: $14,855/yr
Score: 75.1
8. SUNY at Albany
Online MPH Degree
Website
For working adults with busy lives, SUNY at Albany's accredited online MPH program provides an affordable option that adapts to your schedule. Not only can you complete all classwork completely online, but the program is part-time by default, with year-round courses so you can go at your own pace. It's also a great choice if you want to incorporate ample hands-on work, as the degree includes a whopping 720-hour practice-based internship requirement. However, if you have previous practical public health experience, you may be able to waive up to six credits (or two thirds) of the course requirement.
Average Tuition & Fees: $18,364/yr
Score: 77.9
7. University of Nebraska Medical Center
Online Master of Public Health
Website
At the University of Nebraska Medical Center, the affordable online MPH degree seeks to blend data-driven decision-making with a sense of social justice. It also stands out for its inclusivity; recognizing that public health often attracts people from various backgrounds, this program welcomes all applicants, from seasoned professionals to recent college graduates. As for the coursework, this CEPH-accredited curriculum incorporates both quantitative skills and in-person field experience. Plus, you can narrow your studies with a concentration in Biostatistics or Environmental and Occupational Health. And with six required credit hours of electives, you'll also have a chance to explore other topics in the field.
Average Tuition & Fees: $16,020/yr
Score: 81.2
6. University of California-Berkeley
Online MPH
Website
When it comes to focus areas, UC - Berkeley stands out on this master's in public health online ranking with some particularly unique options. To be sure, the program supports traditional concentrations - like Global Health and Health Policy and Management, for example. However, the school also offers some unusually science-centric "areas of focus," such as the biology-driven Epidemiology, Infectious Disease, and Regulatory Science track. There's also a focus in Data Science, which lets learners take a deep-dive into spatial data visualizations and includes GIS training. Keep in mind, however, that you will need to attend two on-campus sessions during this two-year program.
Average Tuition & Fees: $21,060/yr
Score: 81.4
5. University of Oklahoma-Health Sciences Center
Online MPH in Health Administration & Policy/Interdisciplinary
Website
With more than 20 practicum placement partners around the Oklahoma City region, the accredited online MPH program at OU - Health Sciences Center is a top choice for Sooner State residents. Placement options range from tribal health boards to air force bases, providing a suitable placement for nearly any student. One other reason this degree is best for residents? It's technically a hybrid program, requiring some on-campus evening classes. If that meets your schedule, you'll want to give the school a look for its CEPH-accredited curriculum, focus on interdisciplinary learning, and affordable tuition rates.
Average Tuition & Fees: $13,840/yr
Score: 84
4. National University
Online Master of Public Health (M.P.H.)
Website
At National University, the affordable online master's degree in public health has plenty to offer nearly any learner. For one, you don't need to have a public health background to apply. In addition, the curriculum blends classroom learning with hands-on work, including an internship that you can complete in your own community or at an international partner agency around the globe. Finally, the program includes three distinctly career-focused specializations: Health Promotion, Healthcare Administration, and Mental Health. Each track consists of eight courses (far more than the average concentration), ensuring that graduates leave with an in-depth understanding of their chosen area.
Average Tuition & Fees: $11,232/yr
Score: 91.4
3. Benedictine University
Online Master of Public Health (MPH) Degree
Website
Test-averse learners, take note: if you already have a graduate degree or have earned a high undergraduate GPA, you could qualify for a GRE waiver from Benedictine University. And that's just one of the student-friendly perks you'll find at this school. Benedictine also stands out for the robust set of resources it offers students, from academic advising and a 24/7 help desk to career services and virtual library access. As you earn this top MPH online, you'll also appreciate the CEPH accredited curriculum, which touches on policy, biostatistics, ethics, and more, and incorporates a 240-hour field experience. Plus, working professionals might be able to get internship credit at their current place of employment.
Average Tuition & Fees: $17,888/yr
Score: 92.4
2. University of South Florida
Online MPH - Master of Public Health
Website
At USF, talented instructional designers work alongside faculty members to develop online programs that take full advantage of technology. For example, the school's accredited online MPH degree incorporates podcasts, streaming videos, web conferences, and other delivery methods to provide you with engaging, timely content. This program is also distinct for the sheer breadth of its concentrations, which include hard-to-find options such as Social Marketing; Nutrition and Dietetics; and Global Disaster Management, Humanitarian Relief, and Homeland Security. Another unique perk at USF? For many concentrations, you can begin by earning a graduate certificate before segueing into the full MPH program.
Average Tuition & Fees: $15,777/yr
Score: 94.3
1. University of Alabama at Birmingham
Online Master of Public Health
Website
When it comes to a variety of concentrations, it's difficult to beat the University of Alabama at Birmingham. Indeed, you can opt for one of seven options as you earn this cheap master's in public health online. Tracks range from the expected (Epidemiology; Health Behavior) to the more obscure (Industrial Hygiene; Maternal and Child Health Policy and Leadership), practically guaranteeing that you'll find an option that meets your career goals. No matter your choice, you'll appreciate UAB's diverse curriculum, which simultaneously emphasizes collaboration, communication, and both quantitative and qualitative problem-solving skills.
Average Tuition & Fees: $12,441/yr
Score: 100
Thanks for reading our ranking of the 30 top cheap online MPH programs!
Sources:
IPEDS Data Center
College Navigator
Council on Education for Public Health
See also:
Public Health Scholarships