There has never been a better time to enroll in an online math education degree program.
Featured Schools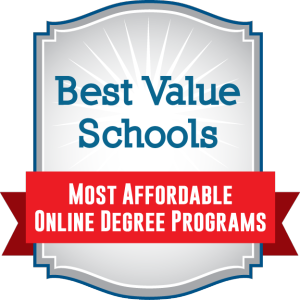 Teaching is one of the most underrated and under-appreciated professions in the country - despite relatively low pay, teachers show up to work every day with the responsibility to educate the next generation. As more children enroll in school and school boards try to decrease the student-to-teacher ratio across institutions, we will need more teachers in almost every region of the country. In fact, the main factor restricting teacher hiring is simply the limitations to state budgets. And of all the subjects that need more attention, science, math, engineering, and technology (STEM) fields top the list. Perhaps now more than ever, the U.S. needs qualified math teachers to prepare young people to be future scientists, mathematicians, engineers, and computer technicians.
If you're interested in becoming a math teacher, you might be happier to hear that it won't take a four-year commitment to a traditional university. This might be especially good news if you're a working adult who doesn't want to repeat the experience you had as an 18 year old. Instead, you can enroll in college online and may even be able to earn your degree and teaching license in less than four or even three years.
Methodology
Below we have listed the 10 most affordable online colleges for Math Education. This assessment is based on analysis of information from the U.S. Department of Education's College Navigator database. Take a close look at what each school has to offer; some provide specific degrees in teaching math, while others offer a unique combination of majors, minors, and specializations to help you achieve your goals. Also, pay close attention to where different degrees will allow you to get licensed, so you can plan your future accordingly. But no matter what, one thing is for certain: of all the online Math Education degrees out there, these are the 10 cheapest!
Note: This article may contain sponsored links. These are designed to help you connect with programs easily.
Cheap Online Math Education Degree Program Ranking
---
10. Midway College Online
Online Bachelor of Arts in Elementary/Middle School Education With an Emphasis in Mathematics
Website
The math education program at Midway College is an excellent option for those who want to teach students with learning disorders. The online college offers a B.A. in Elementary and Middle School Education with an emphasis in mathematics. An additional certification in Learning and Behavioral Disorders can help future teachers prepare to work with special needs students. The online math education degree program can be taken from anywhere and leads to teacher certification in Kentucky and several other states. This online college also offers benefits for military students in the form of financial support, and students who reviewed the school on CollegeProwler said that the teachers are extremely friendly and helpful.
Tuition: $22,150/yr
---
9. University of Massachusetts Lowell
Online Bachelor of Science Degree in Mathematics: Teacher Concentration
Website
The University of Massachusetts at Lowell offers a high-quality online math education degree that is well suited for students with previous college experience. Students receive a B.S. in Mathematics with a Teaching Concentration that qualifies them for teacher certification in Massachusetts. Some on-campus courses are required. Without previous college credit, the affordable online math education degree program is estimated to take six and a half years, but students with previous credit may complete it much faster. The affordable online college also supports continuing education students through certain scholarships. U.S. News ranked UMass Lowell #156 on the list of Best National Universities.
Tuition: $12,097/yr (In-state) $26146/yr (Out-of-state)
---
Get More Info
The math education program at Grand Canyon University is a great choice for Christian students who would like to make faith a part of their education. The private online college's Bachelor of Science in Secondary Education with an Emphasis in Math prepares students for work as a middle school or high school level teacher. The courses cover teaching strategies and math basics, but also emphasizes learning through a Christian worldview. The final semester of the online math education degree program includes a 16-week full time teaching component. Students can take classes from anywhere and will be eligible for licensure in Arizona and Minnesota after completing their degree. Students who reviewed the online college on CollegeProwler said that the school is generous with scholarships and the online class interface is easy to understand.
Tuition: $17,000/yr
---
7. City University of Seattle
Online Bachelor of Arts in Education: Elementary Education with an Emphasis in Mathematics
Website
The City University of Seattle offers a flexible degree in mathematics education with unique opportunities for specialization. Students can choose to double focus in special education or early childhood education in addition to mathematics. The online college certifies individuals to work as elementary school teachers in Washington State, making it ideal for students who live or would like to live in the area. The accredited online math education degree program focuses heavily on first-hand experience, with at least three internships included in the curriculum. The online college also offers scholarships for specific groups, including laid-off workers, transitioning veterans, minorities, and international students. U.S. News recently ranked City University as a Top 20 Best Online Program for Veterans.
Tuition: $14,880/yr
---
6. Stephen F. Austin State University
4-8 Middle Level Programs and Online Completer - Certification in Mathematics
Website
Stephen F. Austin State University is a great choice for education paraprofessionals who want to begin teaching middle school mathematics. The Interdisciplinary Studies program in Middle Level Grades prepares individuals to teach grades 4 through 8 in the state of Texas. For a student to be accepted to the online college, he or she must be a paraprofessional in a public school, work full time, or live more than 60 miles from the campus in Nacogdoches. The online math education degree curriculum includes multiple internship and student teaching opportunities, and emphasizes a balance between the theories of teaching and mathematical content. This top online college ranked #71 on U.S. News' list of Best Regional Western Universities.
Tuition: $8,412/yr (In-state) $19,032/yr (Out-of-state)
---
5. University of Arkansas at Little Rock
Online B.S. or B.A. in Mathematics with an Option in Secondary Education
Website
The Mathematics and Secondary Education program at the University of Arkansas at Little Rock guarantees an excellent grounding in mathematics in addition to a teaching certification. The online college qualifies individuals to teach at the middle school or high school level in Texas, and ranked #135 on U.S. News' list of Best National Universities. The school's students have the option of a B.A. or a B.S. in Mathematics and Secondary Education, in addition to a minor in Secondary Education. This affordable online college offers traditional semester-length online courses, and several scholarships for mathematics students are available.
Tuition: $7,094/yr (In-state) $16,871/yr (Out-of-state)
---
4. Ottawa University
Online Bachelor of Arts in Mathematics: Secondary Education Minor
While Ottawa University does not offer a specific Mathematics Education degree, they do offer both a Mathematics major and a Secondary Education minor. The mathematics major emphasizes logic and critical thinking, and covers computer programming along with the traditional areas, while the Secondary Education minor qualifies individuals to teach grades 6 through 12. Students ranked Ottawa University among the top 15 Best Online Colleges on the Online Education Database. Scholarships are unfortunately not available for online students, but the Baptist-affiliated online college makes up for it with high quality instructors and small, personal classes.
Tuition: $10,920/yr
---
3. Daytona State College
Online Bachelor of Science in Education - Secondary Mathematics Education
Website
Daytona State University offers a degree in Secondary Mathematics Education that focuses on diversity, ethics, and innovation. Graduates of the program are qualified to teach grades 6 through 12 in the state of Florida. If taken full time, courses can be completed in four years and cover topics such as Critical Issues in Classroom Ethics. The cheap online math education degree curriculum also features multiple hands-on teaching experiences. Students who reviewed the online college on CollegeProwler said that overall the courses were challenging but user friendly. In addition, this accredited online college is a Military Friendly and an official Yellow Ribbon school, which means they make additional funds available to military students.
Tuition: $3,321/yr (In-state) $12,391/yr (Out-of-state)
---
2. Western Governors University
BA in Mathematics Online
Website
Western Governors University offers a Bachelor's in Mathematics with Teacher Licensure that is both flexible and high quality. Students have the option of getting licensed to teach either 5th through 9th grade or 5th through 12th grade. The online college asks students to dedicate about 20 hours a week to their school work, and estimates that students with associate's degrees or the equivalent credit can graduate in as little as two years. The university awards credit not just for past academic study, but also for prior work experience and personal knowledge and skills. The National Council on Teacher Quality ranked the online college's math education program as the #1 Teacher Education Program for Teacher Quality.
Tuition: $6,070/yr
---
1. Chadron State College
Online Mathematics Degree Programs
Website
The Mathematics Education program at Chadron State College allows students to specialize in education for any age group. Students attending college online may customize their degree by choosing to study teaching grades 4 to 9 or grades 7 to 12. A minor in Mathematics Education leads to a certification in grades K through 8, further broadening students' options. The online college classes are small, which allows students and professors to work closely together. All online math education degree students pay a flat tuition rate of $225 per credit hour regardless of their state of residence, so it's no wonder that OnlineU ranked Chadron State as one of the most affordable online colleges.
Tuition: $5,600/yr (In-state) $5,630/yr (Out-of-state)
Sources:
College Navigator
College Prowler
U.S. News Ranking & Reviews
Wikipedia
Online U
Bureau of Labor Statistics - High School Teachers
Bureau of Labor Statistics - Elementary School Teachers
Bureau of Labor Statistics - Middle School Teachers
About the Author:
Iris Stone began her writing career when she started working as a freelance writer and researcher in 2011. Her freelance business soon took off and she now owns and operates a writing and editing firm that works with clients all across the country. Despite the time it takes to run a business she still does much of the writing herself, and her work has included a variety of content related to education policy, colleges and universities, academic programs, and graduates' careers. Her interests actually span far beyond writing, and she is currently studying to be a physicist! Check out her Google+ Profile.