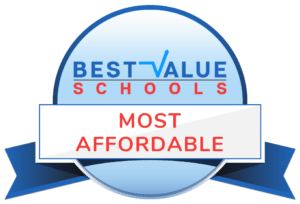 By BVS Staff
Online psychology master's degrees come in myriad shapes and sizes. You can find graduate programs that focus on research, academia, addictions, human behavior, workplace functioning, and everything in between. In many cases, you don't even need an undergraduate degree in psychology to enroll. Applicants from business, law, and humanities backgrounds can all qualify for advanced study in psychology.
Note: This article contains sponsored links. These are designed to help you connect with programs easily.
If you don't think earning a master's degree is a realistic goal, distance education may bring your dreams within reach. Going to school online translates to increased flexibility, a more comfortable pace, and - in some cases - more affordable tuition costs.
The 25 Best Online Psychology Master's Degrees Ranking Methodology
Selection Criteria
For this ranking, we looked for public and private (non-profit) colleges and universities that offer psychology master's programs online. Because the focus of this list is on affordability, we only considered programs with average* tuition rates of $20,000/year or less.
*For public schools, we calculated the average value of their in-state and out-of-state rates.
Ranking Factors
After compiling a list of all the colleges that offer online psychology graduate programs and meet the above criteria, we then collected data in four categories:
Program Popularity: Out of all master's degree students, how many choose to major in psychology? That is, how successful is the psychology program at attracting students to their degree over other options available at the school? To find out, we considered both the number of students who earned their master's degree in psychology in the most recent school year as well as the percentage of all master's program graduates that this number represents.
Overall Program Strength: How many total psychology master's programs does the college offer (online and on campus)? Having multiple programs in one discipline indicates a school that is seriously dedicated to preparing students for success in that field (in this case, psychology).
Online Accessibility: Of all the psychology master's degree programs that the school supports, how many of those are available online?
Affordability: What is the average annual cost of attendance?
After collecting and sorting all the information, we ranked the candidates according to their performance in each area. Finally, we summed up the results and gave each school a final score using a curve so that the top-scoring program earned an even 100 points.
Read more about the best cheap online master's degrees in psychology below!
Cheap Online Psychology Graduate Programs Ranked
---
25. University of Northern Colorado
Online Educational Psychology M.A.
Website
Teachers looking to expand their credentials will want to give the University of Northern Colorado a look; the school offers one of the top online psychology master's degrees with a focus on Educational Psychology. This 19-month program addresses diversity, learning assessments, and helping difficult learners, among other topics, and teaches you how to use and apply research effectively. You'll also draw on your own classroom experience as you learn, using it as the broader context for the topics you're studying. Keep in mind that the cohort-based program has a single summer start date each year, so you'll want to plan your application accordingly.
Average Tuition & Fees: $16,091/yr
Score: 53
24. Franklin University
Online M.S. in Business Psychology
Website
Franklin University stands out on this psychology master's programs online ranking for a few reasons. First, it's quick: You can graduate with your M.S. in just 14 months. It's also flexible, allowing you to combine online and on-campus classes to fit your schedule. Of course, if you can't make it to campus (located in Columbus, Ohio), you can still earn the degree entirely online. Finally, this program stands out for its unique focus on business. You'll study behavior economics, managerial psychology, organizational intelligence, and other topics you can apply to corporate environments. The degree culminates in a customizable "demonstration," for which you'll work with an advisor to complete a project that aligns with your career goals.
Average Tuition & Fees: $15,528/yr
Score: 54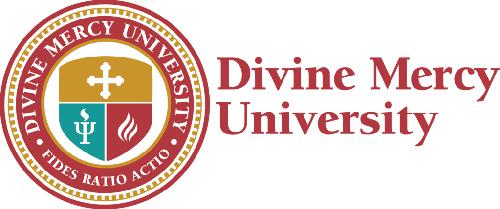 23. Divine Mercy University
Online Master's in Psychology
Website
The 36-credit online master of science in psychology at Divine Mercy University promotes advanced professional skills including communication, leadership skills, program evaluation, and cultural awareness. The unique curriculum at DVU allows students to grow into transformational leaders who are strengthened by Catholic-Christian teachings about human dignity related to modern psychology. Each course in the psychology program thrives in a Catholic-Christian understanding of the human mind. Graduates are able to examine in-depth theories and research associated with the treatment and diagnosis of various psychological problems. Students must maintain a 3.0 cumulative GPA. The two-year program does not lead to licensure, but prepares students to apply for licensure with fully online coursework.
Average Tuition & Fees: $13,845/yr
Score: 55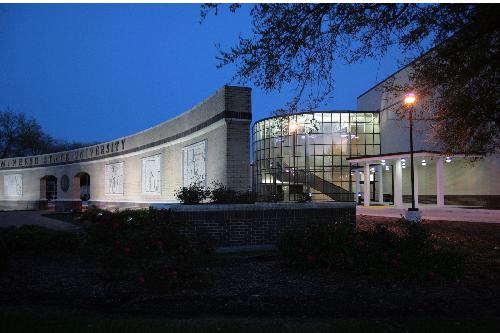 22. McNeese State University
Online Master of Arts in Psychology: Applied Behavior Analysis
Website
Hands-on learners who want fieldwork experience will appreciate the applied behavior analysis program at McNeese State University. To earn this cheap master's in psychology degree online, students must participate in a required practicum as well as multiple internships. While all this hands-on training might seem like overkill, it serves a specific purpose: to prepare graduates for national certification as behavior analysts. Non-locals can arrange to complete their fieldwork in their hometown, while residents of southwest Louisiana typically take advantage of an internship placement in McNeese's own autism program. This unique center provides counseling, training, and other services for individuals on the spectrum.
Average Tuition & Fees: $13,113/yr
Score: 56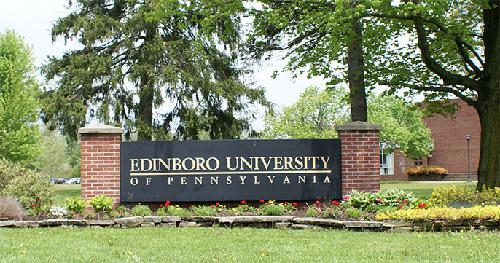 21. Edinboro University of Pennsylvania
Online Master of Education in Educational Psychology
Website
Targeted toward practicing teachers, the affordable online psychology graduate program at Edinboro University of Pennsylvania lets you earn an M.Ed. while balancing family, career, and other commitments. The part-time, two-year degree has a decidedly pragmatic bent, helping teachers use research-supported methods to demonstrate student growth. Edinboro has no practicum or internship requirements, and you can complete all coursework online. But if you're looking for ways to get more involved, you can join the school's Graduate Professional Development Program. This initiative facilitates networking and professional development opportunities - and even covers the costs of event attendance for some students!
Average Tuition & Fees: $13,813/yr
Score: 57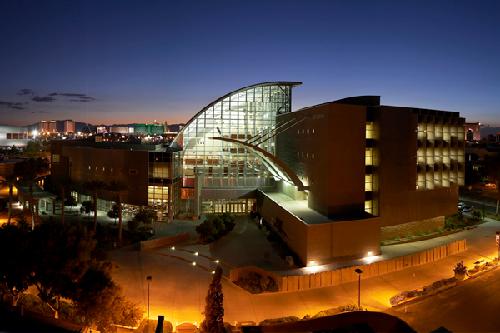 20. University of Nevada-Las Vegas
Online Master of Science - Educational Psychology
Website
Another education-focused option, the cheap online psychology master's degree at the University of Nevada - Las Vegas helps you evaluate research studies and apply their results to your career. It's a particularly strong choice for teachers who want to go on to earn a Ph.D., thanks to the flexible culminating experience. While you can choose a more straightforward comprehensive exam, you might opt for the thesis if you want to take a deep-dive into a specific topic (and perhaps study it at the doctoral level). Regardless of your plans, you'll appreciate the broadly applicable skills the degree imparts, along with its affordability: The average tuition is just under $12,500.
Average Tuition & Fees: $12,455/yr
Score: 60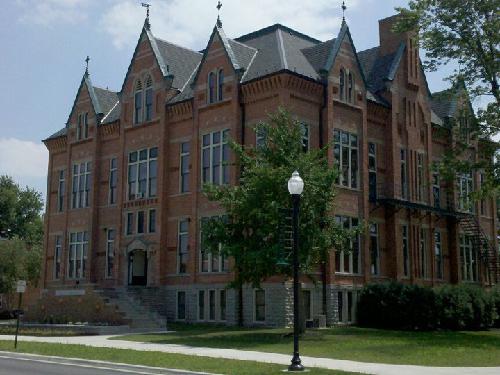 19. Tiffin University
Online MS in Psychology
Website
With its broad curriculum and strong focus on research, Tiffin University's affordable online psychology graduate program is a great jumping-off point for students who want to pursue doctoral study or teach at the community college level. The curriculum touches on various subfields, from neuropsychology to cognitive and developmental psychology. You'll also take a required "History and Systems of Psychology" class to help you integrate these specific topics within a broader context. In addition, you'll take multiple statistics- and research-focused courses before rounding off your degree with a two-part research capstone. On the practical front, the degree is flexible, with six yearly start dates and a fully online curriculum.
Average Tuition & Fees: $12,600/yr
Score: 62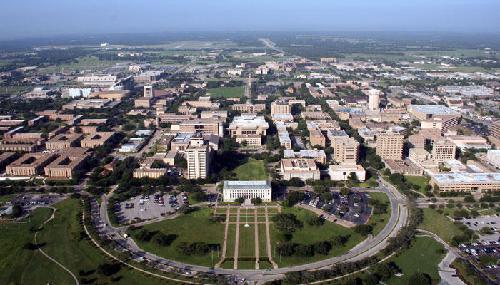 18. Texas A & M University-College Station
Online Master's in Educational Psychology
Website
Texas A&M University - College Station offers one of the more unique M.Ed. program on this master's in psychology degree online ranking thanks to its emphasis on Cognition and Creativity. Rather than helping educators learn how to inspire creativity in their students, the curriculum strengthens teachers' own creative thinking skills so they can more effectively solve problems and inspire others. And because a full third of your required credit load is comprised of electives, you can easily put your own spin on the degree. Courses such as "Online Course Design," "Multicultural Children's Literature and Literacy," and "Personal Creativity and Giftedness" showcase the narrowly focused - and thought-provoking - electives on offer.
Average Tuition & Fees: $13,989/yr
Score: 66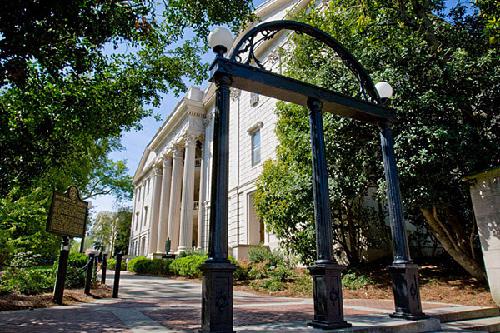 17. University of Georgia
Online Master of Education in Educational Psychology
Website
Designed with a secondary focus on either development of high intellectual capability, learning with technology, qualitative approaches to education, or learning across the lifespan, the online master of education in educational psychology, applied cognition, and development program at the University of Georgia allows students to mold their program to their personal interests and career goals. Graduates pursue careers in a variety of educational, training, and research support positions in schools, colleges, universities, and the military. Coursework covers topics including human development for education, cognition for education, and lifespan development. The 34-credit program requires students to choose 9 credits from their secondary focus area and the rest of their required credits in core coursework.
Average Tuition & Fees: $18,561/yr
Score: 67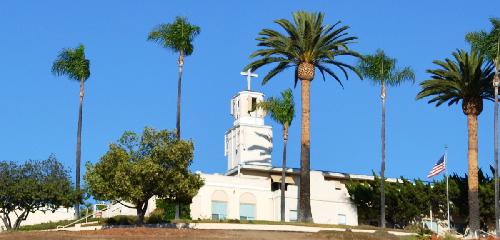 16. Southern California Seminary
Online Master of Arts in Counseling Psychology
Website
Unlike many comparable degrees on this psychology master's program online ranking, the M.A. at Southern California Seminary is explicitly geared toward aspiring counselors. You can opt for licensure or non-licensure track, with the former preparing you to become a certified marriage and family therapist in California. Both include three counseling practica, and you will need to visit the campus in El Cajon, California, for two counseling-focused intensives. No matter which track you choose, you'll find a widely applicable program that prepares you for work in myriad settings - including the church. That's thanks to the school's Christian affiliation, which manifests in a series of "Biblical Foundations" courses.
Average Tuition & Fees: $11,025/yr
Score: 68
15. Saint Leo University
Online Master of Science in Psychology
Website
Saint Leo University offers an affordable online master's degree in psychology that will ground you in a solid foundation of theory and practice. On top of this base, the program layers courses in research and data analysis to help build your quantitative and critical thinking skills. This broad curriculum leaves the door open to numerous career opportunities, but you'll also have a chance to add your personal touch to the program through the final capstone. Here, you'll design and complete a project that reflects your individual goals and helps define your area of expertise to potential employers.
Average Tuition & Fees: $9,630/yr
Score: 74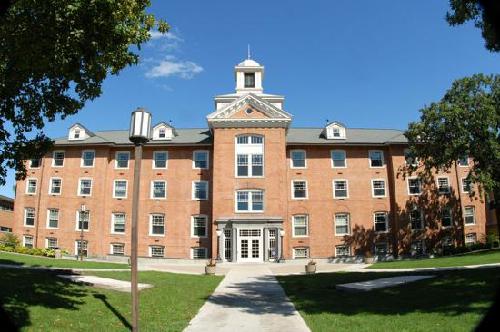 14. Saint Cloud State University
Online Applied Behavior Analysis (M.S.)
Website
It's easy to see why the M.S. in Applied Behavior Analysis at Saint Cloud State University often has a waiting list. Not only is it accredited by the Association for Behavior Analysis International, but the Behavior Analyst Certification Board-approved coursework leads to high exam pass rates among graduates. The program also features flexible training opportunities. As you pursue this top psychology master's program online, you'll complete a research component and a rigorous 750-hour clinical internship before capping your studies with either a thesis or comprehensive exam. If you choose the former, you'll also have to take a few more research courses - which will pay off if you want to pursue a Ph.D. or a research-oriented career.
Average Tuition & Fees: $10,170/yr
Score: 75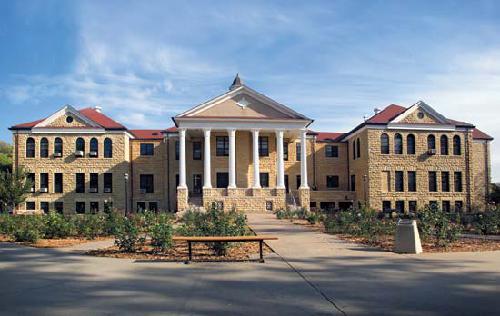 13. Fort Hays State University
Online Master of Science Degree in School Psychology
Website
When it comes to price, you'll find it hard to beat Fort Hays State University; the school's average tuition comes in at just under $7,200. But there is one caveat. As an M.S. in School Psychology, this cheap online psychology master's degree is a highly focused program and therefore isn't for everyone. But if the topic fits your interests, you'll appreciate the way this program seamlessly readies you to pursue a Specialist in Education (Ed.S.) degree, which is often required for school psychologists. The degree is also quick to earn, taking just a single year of full-time study. But if life commitments get in the way, you can choose to stretch your studies over 18 months or two years instead.
Average Tuition & Fees: $7,194/yr
Score: 76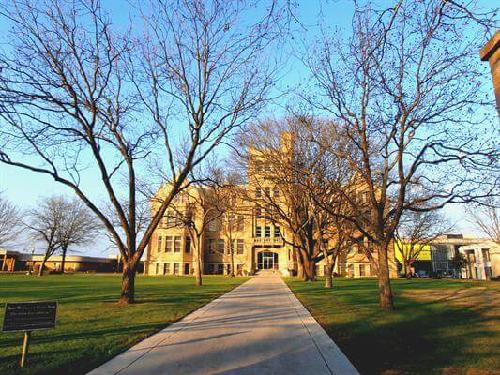 12. Southwestern Assemblies of God University
Online Master's Degree in Clinical or Counseling Psychology
Website
As its name suggests, Southwestern Assemblies of God University offers an explicitly Christian approach to its psychology program. Whether you choose to pursue the clinical or counseling focus, you'll ground your work in a "biblically-based view of humankind" while earning this top master's in psychology degree online. Both tracks also incorporate theological principles throughout your study of the specific psychological theories that underpin your practice. As for their differences, the counseling program covers subfields like addiction counseling, practice management, crisis management, and marriage and family counseling, while the clinical psychology program prepares you to assess and diagnose patients of all ages.
Average Tuition & Fees: $11,310/yr
Score: 77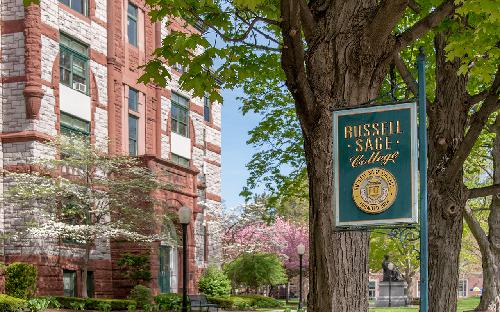 11. The Sage Colleges
Online Master of Science in Applied Behavior Analysis & Autism
Website
At Sage, you'll find one of the few Behavior Analyst Certification Board-accredited online psychology graduate programs on this list. Using a "scientist-practitioner" model, the curriculum focuses on developing and implementing research programs, helping you apply scientifically supported therapies and strategies to change behavior. The degree also stands out for its focus on autism spectrum disorders, incorporating research-backed strategies to work with these populations. Lastly, you'll need to choose a practicum or non-practicum track when you enroll. Both require five semesters of study, but only the practicum track will qualify you to take the BCBA exam.
Average Tuition & Fees: $12,290/yr
Score: 78
10. California Baptist University
Online Master of Science in Counseling Psychology
Website
Golden State residents who'd like to enter clinical practice will want to consider California Baptist University. The Riverside school's counseling-focused accredited online psychology graduate program meets California's requirements for licensure as a professional clinical counselor or a marriage and family therapist. It's also a strong choice if you want to mimic the on-campus experience; alongside more traditional asynchronous online courses, you'll tune in for live "virtual hybrid" classes that incorporate peer interactions to help strengthen your counseling skills. Keep in mind that because of the school's Baptist affiliation, the curriculum includes a required course on Christian perspectives toward clinical counseling.
Average Tuition & Fees: $12,140/yr
Score: 81
8. Nova Southeastern University (Tied)
Online MS in General or Forensic Psychology
Website
While you can certainly earn an M.S. in General Psychology at Nova Southeastern University, the school really stands out for its unique Forensic Psychology program. One of the few such degrees on this psychology master's program online ranking, this M.S. is a great choice for working professionals. Not only will you take all classes online, but you also won't need to complete a practicum. The curriculum prepares you for careers in criminal justice, law enforcement, social service agencies, and similar settings, and the school hosts free webinars that offer in-depth discussions on specific topics (suicide prevention in schools, for example).
Average Tuition & Fees: $19,175/yr
Score: 82
8. Angelo State University (Tied)
Online Applied Psychology Master's Degree (M.S.)
Website
You'll choose between a thesis and non-thesis option while earning the top online psychology master's degree at Angelo State University. But that's not the only way this Texas school lets you shape your course of study. If you're local to San Angelo, you can take your electives on campus, giving you the chance to network with classmates and connect with instructors. Or you might incorporate a research component, working with faculty members on their own projects. And because this is an M.S. in Applied Psychology, all courses ask you to consider practical, real-life problems that you might encounter on the job.
Average Tuition & Fees: $10,068/yr
Score: 82
7. University of North Texas
Online MS in Educational Psychology
Website
Like a few other schools on this ranking, The University of North Texas' program focuses on educational psychology. But at UNT, you can further narrow your interests through one of two concentrations: Gifted and Talented or Research and Evaluation. The latter focuses heavily on statistics and analytics, with courses that teach you how to collect data, design effective evaluations, and measure outcomes in a meaningful way. Regardless of which concentration you choose, you can earn this cheap online master's degree in psychology in just 15 months, with accelerated courses available in the summer to fit most teachers' schedules.
Average Tuition & Fees: $10,855/yr
Score: 85
6. Carlos Albizu University-Miami
Online Master of Science (M.S.) in Industrial & Organizational Psychology
Website
Carlos Albizo University offers one of the few dedicated industrial/organizational psych programs on this master's in psychology degrees online ranking. Note that this fully online M.S. doesn't lead to any licensure or special credentials. However, it does feature a widely applicable curriculum that you can utilize in diverse settings ranging from government to research to education. The degree helps you understand both theory and practice, asking you to analyze research and use it to solve workplace problems. To wrap up your studies, you'll complete either an applied research project or a capstone that incorporates experiential learning, depending on your career goals.
Average Tuition & Fees: $12,786/yr
Score: 87
5. Union College
Online MA in General Psychology or Clinical Psychology
Website
Kentucky residents seeking a clinical psychology degree will surely want to consider Union College. This Barbourville based school offers a hybrid M.A. program that includes both evening and online courses to fit the schedules of busy professionals. As you might expect, the degree relies on practica, where you'll work under the supervision of faculty to refine your clinical practice. You can choose practicum sites that meet your career interests, whether you hope to work in a school, hospital, or other settings. Clinical practice not your goal? Union also offers a more general but equally affordable psychology master's program online. This M.A. requires no time on campus and includes a research-based thesis rather than a practicum.
Average Tuition & Fees: $9,650/yr
Score: 88
4. Ball State University
Online Master of Arts in Educational Psychology or Applied Behavioral Analysis
Website
You have two options for earning an accredited online master's degree in psychology at Ball State University: an M.A. in Applied Behavior Analysis or Educational Psychology. The first comes with an emphasis on autism, making it a great choice for professionals in schools or occupational therapy settings. In contrast, the latter program offers four specializations: Gifted and Talented, Human Development, Neuropsychology, and Statistical and Research Methods. And if none of those meet your interest, fear not: you can design your own 12-credit specialization! Both degrees take less than two years to complete and are available entirely online (except for a field experience in the ABA program).
Average Tuition & Fees: $15,204/yr
Score: 90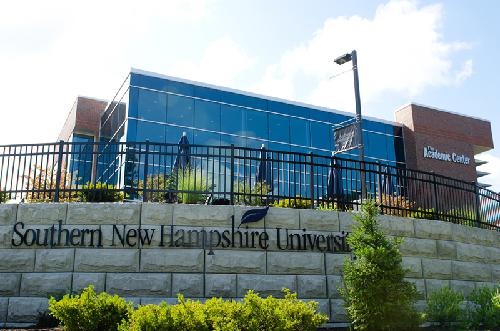 3. Southern New Hampshire University
Online MS in Psychology
Website
The asynchronous classes and rolling applications at Southern New Hampshire University make the school's accredited online psychology graduate program a strong choice for working professionals. Another benefit? You won't need GRE or GMAT scores to apply. Plus, the generalized curriculum has something to offer anyone, whether you intend to pursue doctoral-level study or simply want to bring a deeper understanding of human behavior to your work. You'll choose among three concentrations - Child and Adolescent Development Psychology, Forensic Psychology, and Industrial/Organizational Psychology - to narrow your work. All three include training in research methodology and culminate with a faculty-reviewed project that addresses a "contemporary issue" in the field.
Average Tuition & Fees: $18,810/yr
Score: 97
2. National University
Online Master of Arts in Performance Psychology
Website
If you hope to earn certification from the Association for Applied Sport Psychology, you'll want to give National University a look. The school offers one of the few performance-focused options on this online psychology master's degree ranking, with coursework that highlights both theory and practical techniques and counts towards the academic requirement for AASP certification. If you're more interested in combat, exercise, or other performance psychology fields, National's M.A. will meet your needs as well. Note that because this is a counseling-centric degree, you will need to participate in hands-on fieldwork. A faculty member will help you identify a site and define your project, and you'll synthesize your findings in a written thesis.
Average Tuition & Fees: $11,232/yr
Score: 99
1. Touro University Worldwide
Online Master's Degree in Psychology
Website
Touro University Worldwide differentiates itself from the competition in a few ways. First, there are the unique concentrations, which include Media Psychology, Educational Psychology, and Health Psychology. Second, Touro offers efficiency: You can earn its affordable master's in psychology degree online in a single year of full-time study. Finally, it's flexible, with six start dates each year and a broad curriculum you can apply to myriad fields. In fact, the curriculum not only addresses diverse topics in research, statistics, and learning theory, but it also teaches you to apply these concepts to practical fields like marketing and business.
Average Tuition & Fees: $9,000/yr
Score: 100
Thanks for reading our ranking of the 25 top cheap online psychology master's degree programs!
Sources:
IPEDS Data Center
College Navigator
See also:
Top 19 Cheap Online Psychology Degree Programs (Bachelor's) and Psychology Scholarships.