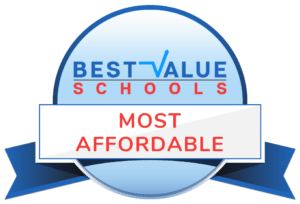 By BVS Staff
Considering that there are over 27 million small businesses in the United States, collectively employing about half of the nation's private sector workforce, it might not be a bad idea to try to become an entrepreneur yourself by enrolling in an online entrepreneurship degree program. Distance education is a booming sector of the academic industry, and a multitude of schools now offer degrees entirely online.
By going to school online, you'll maintain the flexibility you need in your schedule to continue working and/or taking care of family while you earn your degree. And by the time you graduate, you'll have all the skills you need to open your own business or join a new start-up venture.
The 20 Best Online Entrepreneurial Studies Degrees Ranking Methodology
Selection Criteria
For this ranking, we focused on public and private (non-profit) colleges and universities that offer entrepreneurship programs online. Because the focus of this list is on affordability, we only considered programs with average* tuition rates of $25,000/year or less.
*For public schools, we calculated the average value of their in-state and out-of-state rates.
Ranking Factors
Unfortunately, there are a limited number of entrepreneurship degrees available online. Therefore, we could not compile a pool of options large enough to justify a multifactorial ranking system in which we'd score colleges and universities based on a list of specific considerations.
So instead, we ranked the programs solely according to their affordability. See below for the best cheap business entrepreneurship degrees online, ranked from most to least expensive.
Cheap Online Entrepreneurship Degree Programs Ranked
---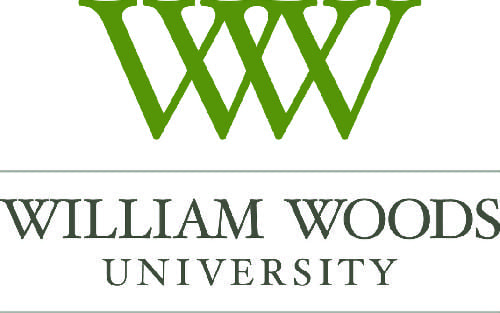 20. William Woods University
Online Bachelor of Science in Business Administration-Entrepreneurial Management Concentration
Website
At William Woods University, business is about more than a knowledge of finance and management - it's about embracing a spirit of entrepreneurial leadership. That explains why the school's accredited online business entrepreneurship degree only offers two concentrations: Leadership and Entrepreneurial Management. The latter option focuses on skill development in the areas most important for new business growth - such as customer service, human resources, leadership, and taxation for entrepreneurs. You'll also have a chance to supplement your studies with electives (potentially relevant courses might include "Salesmanship" or "Leading Teams") to help further your goals.
Average Tuition & Fees: $23,260/yr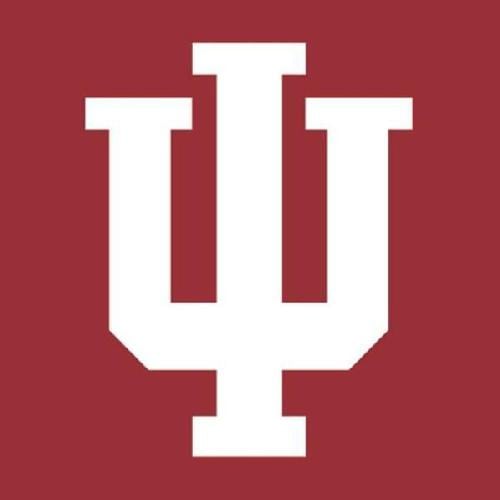 19. Indiana University
Online Bachelor of Science in Business Administration - Entrepreneurship
Website
As far as academics go, Indiana University's BSBA program is what you'd expect; it consists of a solid business core along with a 15-credit concentration in Entrepreneurship. Classes like "New Venture Creation," "Selling," and a small business practicum will help you secure the tools you need to turn your big idea into a reality. But where IU really stands out on our entrepreneurship programs online ranking is in the support it provides distance learners. As an online student, you'll be able to get help with just about every aspect of your education, from tutoring and success coaching to financial aid assistance and career guidance. There's even a 24/7 call center!
Average Tuition & Fees: $22,689/yr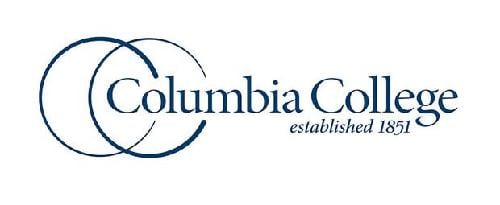 18. Columbia College
Online BSBA/BABA in Entrepreneurship
Website
Entrepreneurs can come from all backgrounds and have widely varying career goals, which can make it difficult to design a curriculum that appeals to everyone. Columbia College's solution to this issue was to create a flexible course of study that includes plenty of individual learning opportunities. For example, business majors pursuing this entrepreneurship program online can customize their concentration with electives that speak to their interests. You might take "Social Media" and "E-Marketing" while a classmate could focus on sales and retail management instead. And if you live near the Columbia, MO campus, you can take advantage of special opportunities - including an annual Student Business Pitch Competition - at the school's Fishman Center for Entrepreneurship.
Average Tuition & Fees: $21,936/yr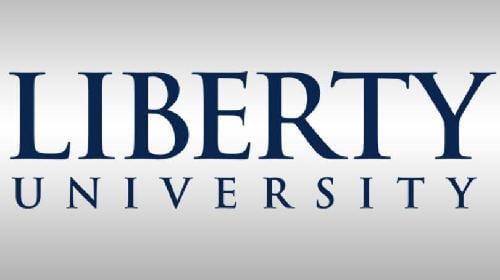 17. Liberty University
Online Bachelor of Science in Business Administration - Entrepreneurship
Website
Many schools design their entrepreneurship programs by picking the courses from the standard business curriculum that they think are especially relevant to starting a company. And while there is nothing wrong with this approach, Liberty University has taken a different tact, instead designing unique courses that cater specifically to entrepreneurs. That means that as a member of this ACBSP-accredited online entrepreneurship degree, you'll get to take highly targeted classes like "Developing Entrepreneurial Opportunities," "Innovating into Industries and Markets," and "Growth Enterprise: Strategy/Planning." Such focused coursework will go a long way toward giving you the skills - and confidence - you need to succeed in the new venture market.
Average Tuition & Fees: $21,310/yr

16. Arizona State University
Online BS in Technological Entrepreneurship & Management
Website
If you think that all the schools on this online entrepreneurship degrees ranking offer basically the same coursework, think again. Arizona State's program easily stands out from the crowd due to its unique focus on technology. Classes explore innovation and enterprise development with an emphasis on the creativity, technical know-how, and start-up culture that permeate the tech industry. The program also offers two optional focus areas - Innovation and Operations Management and Social Entrepreneurship. In the former, you'll study subjects like consulting and opportunity analysis, while the latter covers a variety of special topics related to venture philanthropy and the developing world.
Average Tuition & Fees: $19,082/yr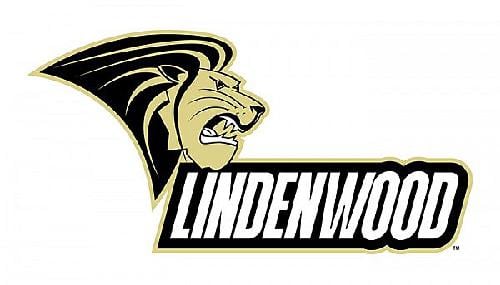 15. Lindenwood University
Online BS in Fashion Business and Entrepreneurship
Website
Just like Arizona State, Lindenwood University's entrepreneurship program caters to students who want to innovate within a particular industry - in this case, the fashion industry. A degree like no other, Lindenwood's affordable online business entrepreneurship degree will educate you on the many facets of fashion management, from pricing strategies and international marketing to branding and promotion. You'll even develop a solid understanding of fashion trends through classes in computer-aided design and the history of costume. This program is also big on hands-on experience; for each semester of your enrollment, you'll complete a practicum in which you'll participate in a rotating list of activities, such as fashion shows, exhibitions, and special events.
Average Tuition & Fees: $16,960/yr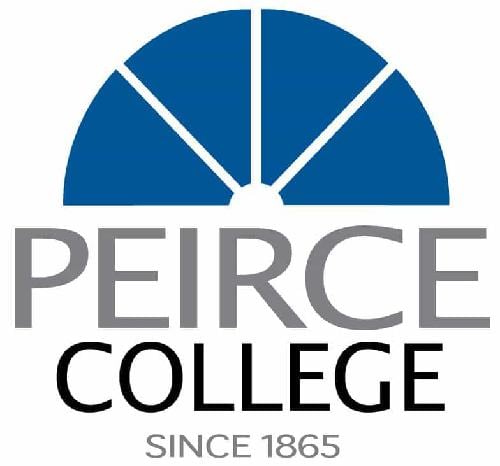 14. Peirce College
Online Bachelor's Degree in Business Administration: Entrepreneurship/Small Business Management
Website
Learn how to build your company or product from the ground up with a degree in entrepreneurship and small business management from Peirce University. Starting with a basic introduction to finance, accounting, and marketing principles, this accredited online entrepreneurial studies degree will quickly provide you with all the essential tools of the trade. You'll then build on this knowledge by studying the same topics in the context of entrepreneurship through classes like "Entrepreneurial Strategies and Tactics," and "Accounting, Finance, and Tax for Smaller Businesses." Near the end of your degree, you'll also have the option to complete a cooperative work experience - or you can take an elective instead.
Average Tuition & Fees: $15,060/yr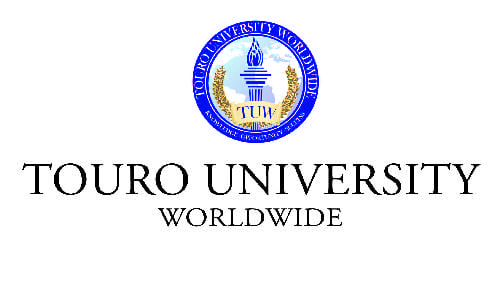 13. Touro University Worldwide
Online Bachelor of Business Administration Degree - Entrepreneurship
Website
At first glance, it may appear like Touro University's BSBA program offers relatively little in the way of entrepreneurial training. After all, the entrepreneurship concentration only consists of four courses. But these 12 credits pack a powerful punch, addressing highly relevant questions like how to manage a small business, conduct opportunity analyses, and initiate new ventures and e-Businesses. What's more, Touro's online business entrepreneurship degree provides plenty of electives that aspiring business owners will love. Examples include "Data Analysis and Decision Making," "Training and Development in Business," and "Customer Service Management."
Average Tuition & Fees: $14,600/yr

12. University of Maine at Machias
Online BS in Business and Entrepreneurial Studies
Website
A quick scroll through this list will make it clear that most of the options on our online entrepreneurial studies degrees ranking are business administration programs. But if you'd rather skip the general business training and dive straight into entrepreneurship, there is an alternative. Namely, the University of Maine at Machias' BS in Business and Entrepreneurial Studies. To be sure, the program's curriculum still covers some basics, like economics and business law. But the core coursework also touches on advanced topics like small business management and entrepreneurial marketing. And on top of all that, you can specialize your studies in one of two areas: Non-Profit Organization Management or Small Business and Entrepreneurship.
Average Tuition & Fees: $13,500/yr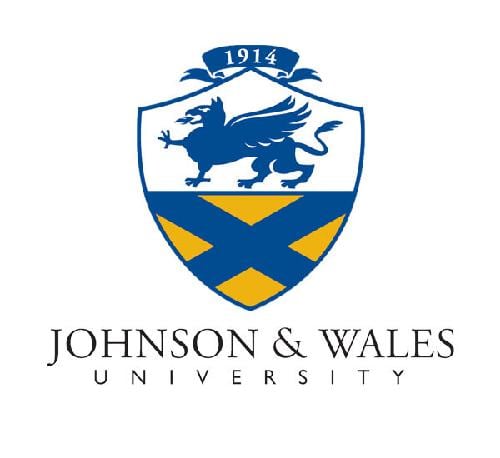 11. Johnson & Wales University-Online
Online Bachelor of Science in Business Administration (BSBA) - Entrepreneurship
Website
Johnson and Wales University takes entrepreneurship seriously - and it expects the same of its students. That's why the BSBA - Entrepreneurship program requires applicants to have at least two years of work experience before applying. By setting this restriction, JWU ensures that all degree candidates understand the value of hard work and appreciate the challenge of starting their own company. Presuming you qualify to enroll in this accredited entrepreneurship program online, you'll also appreciate JWU's career-oriented curriculum and focused 11-week courses. The curriculum puts particular emphasis on venture capitalism and start-ups, teaching you how to identify funding sources, develop a viable business plan, adopt ethical business practices, and more.
Average Tuition & Fees: $13,365/yr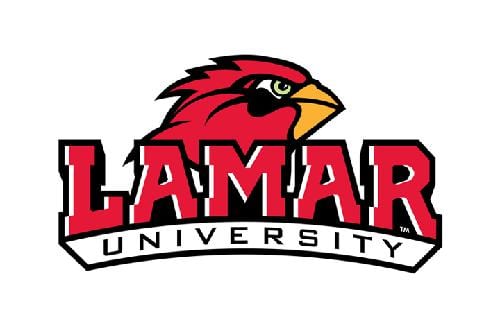 10. Lamar University
Online Bachelor of Business Administration in Entrepreneurship
Website
Being a successful entrepreneur requires diverse skills, including the ability to create a business plan, develop products, and raise capital. But it also requires an understanding of business fundamentals. Fortunately, Lamar's affordable online entrepreneurial studies degree offers you both. The core curriculum looks like that of most business administration programs; classes touch on finance, economics, management, communication, and more. By comparison, the entrepreneurship specialization courses are decidedly skills-focused. In "Economics of Entrepreneurship," for example, you'll conduct your own analyses and case studies, while "Entrepreneurial Market Opportunities" gives you a chance to evaluate trends and identify avenues for growth in the marketplace.
Average Tuition & Fees: $13,294/yr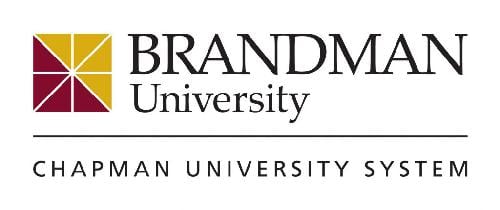 9. Brandman University
Online Bachelor of Business Administration in Entrepreneurship
Website
Like most of the schools on this list, Brandman offers a BBA degree with an emphasis in Entrepreneurship. And in many of these programs, the emphases only consist of three or four courses. But Brandman has gone the extra mile to build concentration sequences that carry significant weight in the business curriculum. That means that you'll get to take 21 credits of entrepreneurial-specific classes (compared to 33 credits of general business coursework). Put another way: Enrolling in this affordable entrepreneurship program online will give you more than your money's worth as you learn valuable lessons in product development, small business finance, consumer behavior, market research, and more.
Average Tuition & Fees: $12,360/yr

8. Franklin University
Online BS in Entrepreneurship
Website
Designed specifically for non-traditional learners, Franklin University's BS in Entrepreneurship will help you maximize your time while minimizing your costs. This primarily comes through the 24 technical credits you'll receive toward your degree upon enrollment, which you can earn based on past college courses, on-the-job training, licensures, and other measures of work experience. After that (and assuming you can also transfer in gen eds) all that will be standing between you and an affordable online entrepreneurship degree will be 28 credits of core business classes and 20 credits in entrepreneurial subjects.
Average Tuition & Fees: $12,241/yr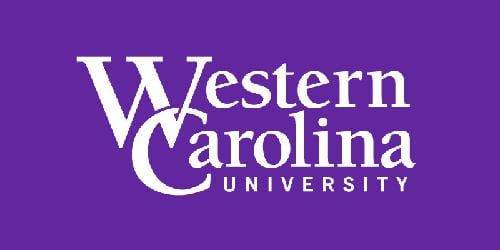 7. Western Carolina University
Online BSBA in Innovation Leadership and Entrepreneurship
Website
Western Carolina University's decision to name a BSBA concentration in "Innovation Leadership and Entrepreneurship" isn't arbitrary. Rather, it speaks to the program's core values, which seek to foster creativity and ambition in its students. While some online business entrepreneurship degree programs focus more on providing candidates with a well-rounded set of managerial skills, WCU will help you acquire a specialized aptitude for entrepreneurial thinking. Major classes include "New Venture Creation," "Innovation and Creativity," "Entrepreneurial Funding," "New Venture Strategy," and even an advanced course in "Intrapreneurship." Plus, you'll find many more relevant topics of study - from social and economic entrepreneurship to internship opportunities - amongst the program's approved electives.
Average Tuition & Fees: $12,093/yr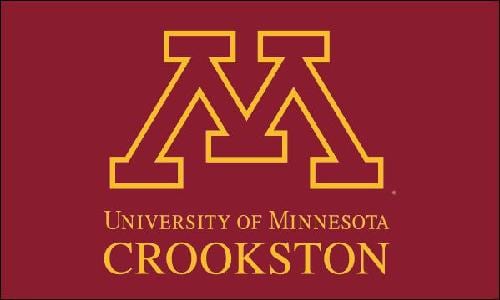 6. University of Minnesota-Crookston
Online Bachelor of Science in Entrepreneurship
Website
If you're looking for an online entrepreneurship degree that is not part of a business administration program, step right up to the University of Minnesota-Crookston. Although you should expect to take some business courses too, the core curriculum places a clear emphasis on entrepreneurial principles. Topics covered range from small business finance and strategies to entrepreneurial marketing and business planning. You'll also get a hefty dose of hands-on learning, as students must complete both an internship and an entrepreneurial field study. For the latter, you'll consult with a local small business or start-up to help them solve a problem or capitalize on a new opportunity.
Average Tuition & Fees: $11,814/yr

5. Fort Hays State University
Online BBA with a Concentration in Entrepreneurship
Website
To prepare a student for a career in entrepreneurship, most degree programs will cover a standard set of topics. This includes fundamental business concepts as well as enterprising subjects like venture creation, opportunity development, and product creation. And to be sure, Fort Hays State University's accredited online business entrepreneurship degree checks all these boxes. But through a diverse set of electives, the program also delves into additional topics that are hard to find at other schools on this list, such as media entrepreneurship, grassroots social action, and technology innovation.
Average Tuition & Fees: $9,920/yr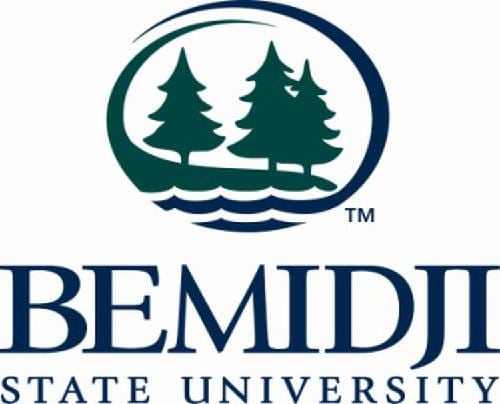 4. Bemidji State University
Online Business Administration Degree in Entrepreneurship (Degree Completion)
Website
Ideal for transfers, Bemidji State's business administration degree completion program will help you acquire the final credits you need to obtain your bachelor's. Applicants must have at least 24 credits under their belt before applying to the program, which is easy to do if you complete the standard "Minnesota Transfer Curriculum." Once accepted into the program, you can opt for a concentration in Entrepreneurship and dive right into the robust curriculum. To complete the entrepreneurship program online you'll need to take seven courses in the field, and you can select the classes most relevant to your goals from a list of more than a dozen options, such as "E-Commerce Web Development," "Personal Selling," and "Marketing Research."
Average Tuition & Fees: $8,677/yr

3. Thomas Edison State University
Online BSBA in Entrepreneurship
Website
If you're looking for a solidly-business oriented program that places a relatively smaller weight on entrepreneurship, check out Thomas Edison State University. TESU offers a BSBA that covers the full spectrum - from accounting and business law to strategic management. In fact, the only reason this program qualifies as an accredited online entrepreneurship degree is because of a three-course concentration comprised of classes in small business marketing, management, and finance. A benefit of this approach is that by keeping its concentration on the small side, TESU's program leaves more room for electives. And there are plenty of electives that will interest entrepreneurs, from "Planning and Growing New Ventures" to "Marketing and Product Innovation."
Average Tuition & Fees: $8,560/yr

2. Colorado State University-Global Campus
Online Bachelor's Degree in Business Management: Specialization in Small Business and Entrepreneurship
Website
A top school for online learners, Colorado State University is known for its flexible academics. Most notably, the school sports a long list of specializations (nearly two dozen in total!) that you can add to any one of its online bachelor's degrees. One of these specializations is in Small Business and Entrepreneurship. This compact concentration hits all the major areas of the field, including funding, small business marketing, and economic analysis. To turn this specialization into an online entrepreneurial studies degree, you can tack it onto any number of relevant undergraduate programs, such as business management or organizational leadership.
Average Tuition & Fees: $8,400/yr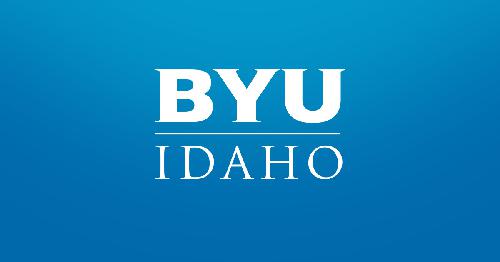 1. Brigham Young University-Idaho
Online BS in Business Management (Entrepreneurial Management Emphasis)
Website
Brigham Young University is perhaps best known for its affiliation with The Church of Jesus Christ of Latter-day Saints. And indeed, most of its students do belong to the Mormon faith. But BYU also deserves recognition as a giant in distance learning; nearly 12,000 distance learners enroll in their online programs each semester! Of these programs, one of its strongest is a BS in Business Management with an Entrepreneurial Management emphasis. In this hands-on, affordable online business entrepreneurship degree program, you'll learn how to make effective decisions and innovate to find success in the new venture marketplace. You'll also complete two internships and a hands-on business leadership capstone, plus pick from unique electives like "Social Innovation" and "Web Business Creation."
Average Tuition & Fees: $4,018/yr
Thanks for reading our ranking of the 20 top cheap entrepreneurship programs online!
Sources:
Small Business Administration Frequently Asked Questions
IPEDS Data Center
College Navigator
See Also:
Top 20 Cheap Online Business Administration Degree Programs (Bachelor's)
Top 25 Ranked Business and Economics Programs with the Best Return on Investment
Entrepreneurship Scholarships