5 Tips for Getting Your First Job After College Graduation

Are you ready to find your fit?
First Job After College Tips
Do Your Research
Brush Up Your Resume
Utilize Your Network
Be Diverse in Your Search
Stick With It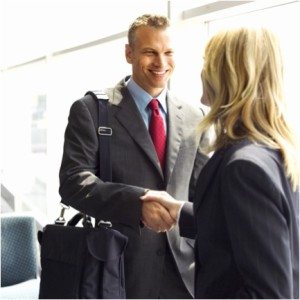 After putting in the hard work necessary to get a college degree, it's time to find a job that will make all those hours pay off. Landing a position that pays well and utilizes your major requires diligence, but if you put in the time and energy, you'll be rewarded with a satisfying career. These tips can help improve your chances of finding the right job.
Do Your Research
Create a focus for your job search by looking for careers that fit your major. Also, consider the skills and experience that you can offer a company. Narrow your choices down to just a few target jobs in your industry before you start looking for specific positions. Trying to apply to every job that's remotely relevant to what you studied is overwhelming and makes it harder to find a good fit. Remember to research the current salary range for each type of position so that you go into your search with realistic expectations about how much you'll make in your chosen field.
Brush Up Your Resume
When you know what types of jobs you want to apply for, create separate resume and cover letter templates for each one. Taking the "cookie cutter" approach will likely result in your resume getting buried in a sea of thousands of others just like it. Tailor your applications to highlight the education and skills that are best suited for every individual position. Have someone at your school's career services office go over the templates with you to help tighten them up and make them sound more professional.
Utilize Your Network
Talk to your family, your friends, your college counselor, past teachers and coaches, mentors and anyone else who might be able to put you in touch with potential employers. Ask them for suggestions as to who to contact to further your job search. You might be able to make connections with people already employed by the companies you'd like to work for or obtain letters of recommendation to round out your applications. Create a LinkedIn profile to connect with even more people online and get job recommendations tailored to your skills.
Be Diverse in Your Search
Don't limit your job hunting to one online board or one set of classifieds. Seek out niche boards tailored to the specialties associated with your degree. If you discover something that sounds like a particularly good fit, try getting in touch with the company directly to find out more about the position. Balance Internet searches with in-person events such as career fairs and trade shows to expand your horizons. Look for industry-specific groups to join that can help you meet more people and grow your network by forging new connections.
Stick With It
It's not unusual to put out dozens of resumes and cover letters before getting an interview, and being interviewed is no guarantee that you'll land a position. However, don't let setbacks discourage you from continuing your search. Be persistent and proactive. If one batch of applications doesn't land you a job, look again and send out another batch. Follow up with companies to make sure that they've received your information. This kind of perseverance makes an important human connection and shows potential employers that you're willing to put in the work necessary to get the results you desire.
Finding a job after college might seem like just as much work as college itself, but the benefits of landing a position that you love far outweigh the challenges involved in job hunting. Get started before graduation to give yourself time to search, network and explore your options.
You may also like: The 30 Cheapest Women's Colleges in the U.S.
Get prepared for your next steps
Use articles and resources to uncover answers to common questions, get guidance on your goals, and learn about applying to schools.
Discover a program that is right for you.
Explore different options for you based on your degree interests.