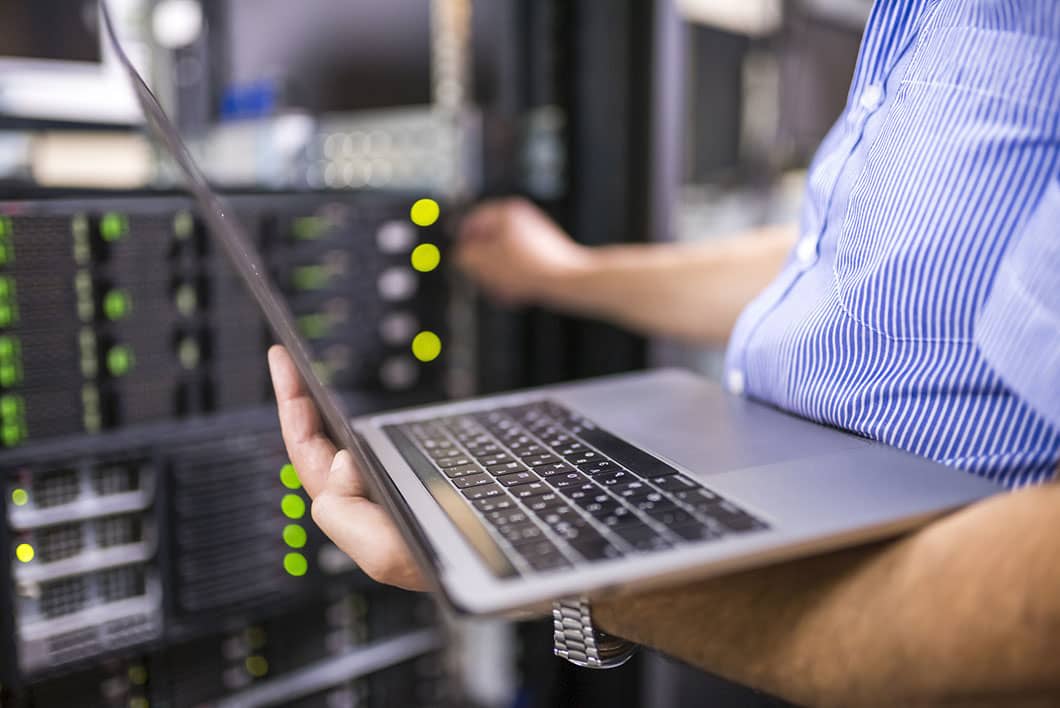 How Can I Get A Job In Cyber Security?

Are you ready to find your fit?
Cyber Security Jobs
As the need for cybersecurity jobs grows, with over one million job openings in 2016 alone, learning how to get a job in the industry continues to be a question many students are asking. While the process can seem difficult, it's a series of small steps, and each step gets you closer to your dream of working in cybersecurity. Here's how to get started.
Get a Degree
Your journey towards a job in cybersecurity will begin with a bachelor's degree in computer science or cybersecurity. This industry requires, at the very least, an associate's degree, but if you choose to pursue an undergraduate and graduate degree in cybersecurity, you will be well ahead of the curve in finding a job in cybersecurity. It is important to note that earning a degree from an accredited program, whether it's online or in traditional form, is critical; many employers, including the American government, will not hire a candidate who does not come from an accredited program. The most prestigious accreditation come from the National Security Agency and the Department of Homeland Security and is known as the National Centers for Academic Excellence in Information Assurance/Cyber Defense, or CAE IA/CD.
Earn Certification
Like many other security jobs, a certification is needed in order to get a job, even at the entry level. In fact, around 25 percent of all jobs in the cybersecurity industry require at least a basic certification. There are a variety of certifications for this industry, including the Systems Security Certified Practitioner, Certified Information Security Manager, and Certified Information Privacy Professional; the most important certification is the CISSP, or the Certified Informational Security Professional. This certification is the most sought after by employers and can help you bring in the most money; it is also an advanced certification that requires the CISM prior to being eligible for the test.
Featured Online Programs
Figuring out where to apply? These top, accredited schools offer a variety of online degrees. Consider one of these accredited programs, and discover their value today.
Get a Security Clearance
You may not think about it, but many cybersecurity jobs require a security clearance, even in the private sector. In fact, about 11 percent of all jobs in this industry require clearance, with some sub-sectors requiring more security clearance than others. The security clearance is especially important when working with the government, security firms, and in multinational corporations to keep classified material out of the wrong hands. Please keep in mind that security clearance is different from a background check, and jobs that require security clearance are often more prestigious and come with better pay, so gaining clearance can be a great advantage to you in the job market.
Get Experience
While job experience is important in cybersecurity, you can also gain some real-world experience by volunteering or getting an internship prior to graduating or right after you graduate. There are several options for volunteer work, including virtual opportunities through volunteer sites and even the chance to work alongside professors at colleges and universities. You can also search for cybersecurity internships while completing your degree; the government is actively searching for qualified candidates in this industry and an internship could help you secure employment before you receive your degree.
There are a variety of different ways to work in cybersecurity, but this is the general path most people take, as these are all requirements in order to get started. Now that you're aware of the steps needed to fill one of the million cybersecurity jobs in America, it's time to begin the process.
Related resource:
Get prepared for your next steps
Use articles and resources to uncover answers to common questions, get guidance on your goals, and learn about applying to schools.
Discover a program that is right for you.
Explore different options for you based on your degree interests.