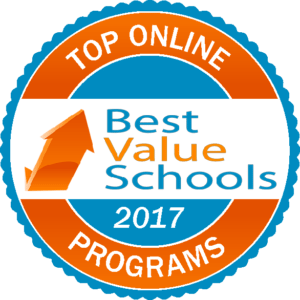 By BVS Staff
Welcome to our best value ranking of online colleges in Wisconsin.
Of the nearly 40 different four-year colleges and universities in Wisconsin, only about a dozen have established strong distance education programs for undergraduates. Of those online-accessible schools, we're bringing you the 10 "best value." These top 10 colleges all earned at least 40 points (out of 100) in our ranking.
Methodology
Click here to read all about our best value online schools ranking methodology. Also see our ranking of best colleges: Top Cheap Accredited Online Colleges.
---
10. Cardinal Stritch University
Milwaukee, WI
Cardinal Stritch is unique among affordable online colleges in Wisconsin for its commitment to the "education of the total person." Where most distance learning programs are designed to churn out graduates with factory-like efficiency, CSU provides a more personal touch, with a whole host of curricular and extracurricular resources to help students succeed. Services like Campus Ministry, Technology Resources, Academic and Career Advisement contribute to online learners' holistic growth outside of the classroom. What's more, CSU has been recognized as a "Military Friendly School" for its scholarship for service members and their spouses.
In-State Undergrad Tuition: $27,540/yr
Score: 40
9. Viterbo University
La Crosse, WI
Launched in 1976, Viterbo University's Adult Learning initiative has been around since long before the Internet. This record of experience in the field of distance learning has proven Viterbo to be one of the pioneering—and most enduring—purveyors of progressive education in the state, if not the country. Viterbo's comprehensive selection of online bachelor's programs covers just about every online degree in Wisconsin you could ask for. From Accounting to Health Care Management, many of today's most in-demand degrees are available to working and adult students online at Viterbo University.
In-State Undergrad Tuition: $25,050/yr
Score: 42
8. Marian University
Fond Du Lac, WI
Much like Viterbo, Marian University has designed its online curriculum around the needs of working professionals who are looking to expand their skill sets and career horizons. Led by experienced and certified experts in their respective fields, Marian's affordable online degrees in Wisconsin span the fields of health care, technology, business, logistics, and education, allowing a large proportion of students to select a degree that aligns with their work experience, interests, and career goals. Marian also sets the bar high for flexibility and student accommodation with entirely asynchronous classes that can be completed anytime, anywhere.
In-State Undergrad Tuition: $30,500/yr
Score: 59
7. Lakeland College
Plymouth, WI
Offering a "private-school education at a public-school price," Lakeland College is one of the most affordable online colleges in Wisconsin. In fact, Lakeland's low in-state tuition rate is only matched by the accommodation and resources its students receive. One of the many features that makes Lakeland so remarkable is its intimate and personalized approach to undergraduate education, where students and faculty are on a first-name basis from day one. Even online students have unprecedented access to faculty members through a 24-hour digital portal that consolidates course work, readings, and class discussion into a single interface.
In-State Undergrad Tuition: $25,050/yr
Score: 62
6. University of Wisconsin-Superior
Superior, WI
At the University of Wisconsin-Superior, students can choose from a diverse selection of accredited online degrees in Wisconsin that are identical to the traditional programs offered on-campus. With over a dozen undergraduate programs that include compelling and unique degrees in Writing, Sustainable Management, Community Health Promotion, and Data Science, UWS prepares students for numerous promising careers in many illustrious fields. And as if this weren't impressive enough, UWS also distinguishes itself as one of the most affordable colleges in Wisconsin with an in-state tuition of just over $8,000 a year!
In-State Undergrad Tuition: $8,036/yr
Score: 64
5. University of Wisconsin-Milwaukee
Milwaukee, WI
At approximately $9,500 a year for in-state students, the University of Wisconsin at Milwaukee is only slightly more expensive than its incredibly cheap sister school in Superior, but it packs in way more than a thousand dollars of extra value. This top online college in Wisconsin lays claim to a host of national and regional awards from the likes of U.S. News and the Online Learning Consortium, placing it head and shoulders above its competition. UMW also offers its own selection of hard-to-find online degree programs at the undergraduate level, such as Biomedical Medical Sciences (with an optional emphasis in Diagnostic Imaging) and Community Engagement and Education.
In-State Undergrad Tuition: $9,429/yr
Score: 69
4. Maranatha Baptist University
Watertown, WI
As its name suggests, Maranatha Baptist University combines academic and vocational education with a faith-driven philosophy to create ethical and spiritual leaders for the coming generations. With accredited online degrees in Wisconsin that span Biblical Studies, Business Management, and Digital Media, MBU students are free to choose their own career path within the framework of a rich Baptist tradition. And whether they are residents of the state of Wisconsin or not, all MBU students can expect low tuition prices and a flexible online curriculum that is as engaging as it is accommodating of their own personal schedules.
In-State Undergrad Tuition: $13,940/yr
Score: 79
3. University of Wisconsin-Whitewater
Whitewater, WI
With a solidly above average graduation rate (and the highest one of any school on this list), the University of Wisconsin-Whitewater stands out not only among the best online schools in Wisconsin, but among the top universities nationwide! Although its enrollment of distance learners is on the low side, UWW's track record of student success is reason enough to consider the many bachelor's degree programs it offers online. From business and marketing to liberal arts and education, UWW features a comprehensive range of undergraduate learning opportunities that are sure to set students on the path to great career.
In-State Undergrad Tuition: $7,637/yr
Score: 82
2. University of Wisconsin-Green Bay
Green Bay, WI
The University of Wisconsin at Green Bay combines unbelievably low tuition, integrated online learning, and professional education at the bachelor's and master's level to create an environment that is perfectly suited to the needs of adult and working students around the country. Although the justification for UWGB's Wisconsin top online college ranking can't be reduced to a single factor, it's clear why nearly half of all undergraduate students qualify as distance learners. Faculty who teach online courses (the same ones, by the way, who teach courses on campus) even undergo specialized training to utilize UWGB's online education delivery methods to the height of their powers.
In-State Undergrad Tuition: $7,824/yr
Score: 97
1. University of Wisconsin-Stout
Menomonie, WI
Also known as "Wisconsin's Polytechnic University," the University of Wisconsin-Stout is an undisputed leader in online technical education. UW-Stout features well over a dozen online bachelor of science programs in high tech fields as diverse as Manufacturing Engineering and Sustainable Management—with obscure programs such as Golf Enterprise Management and Family and Consumer Science Education thrown in for good measure. And while the university's selection of degree programs alone would earn it a place somewhere on this list, its high graduate rate and low tuition make it a ringer for the top spot on our Wisconsin best online college ranking.
In-State Undergrad Tuition: $9,203/yr
Score: 100
In addition to this ranking of top online degrees in Wisconsin, we've ranked on-campus options as well: 20 Best Value Colleges and Universities in Wisconsin 2019
Sources: