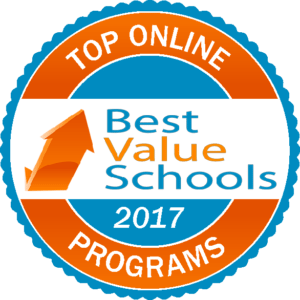 By BVS Staff
Welcome to our best value ranking of online colleges in Virginia.
Of the nearly 50 different four-year colleges and universities in Virginia, only about a dozen have established strong distance education programs for undergraduates. Of those online-accessible schools, we're bringing you the 10 "best value." These top 10 colleges all earned at least 60 points (out of 100) in our ranking.
Methodology
Click here to read all about our best value online schools ranking methodology. Also see our ranking of best overall colleges: Top Colleges for a Cheap Online Degree.
---
10. Bluefield College
Bluefield, VA
With 51% of its student body enrolled in online courses, Bluefield College is a school that takes distance learning seriously. Yet despite the considerable proportion of students who qualify as distance learners, Bluefield is still able to maintain an impressive 11:1 student-faculty ratio, allowing students in every class and program to receive the individualized attention they need to learn, grow, and succeed. As a result of these and other promising attributes, Bluefield is regularly featured among Virginia best online college rankings, from OnlineColleges.net to the Affordable College Foundation.
In-State Undergrad Tuition: $23,296/yr
Score: 62
9. University of Virginia's College-Wise
Wise, VA
The University of Virginia's College at Wise's staggeringly low in-state tuition of nearly $9,000 a year makes it the second-most affordable online college in Virginia on our list. Combined with a seamless financial aid application process and personalized, flexible scheduling for online courses, this makes UVA Wise one of the most convenient ways to earn a bachelor's degree in the state. Although just a quarter of current UVA Wise students actually utilize its distance learning program, the increasing prestige and recognition of this educational opportunity will only make it more popular in years to come.
In-State Undergrad Tuition: $9,220/yr
Score: 66
8. Hampton University
Hampton, VA
Unlike UVA Wise, Hampton University probably wouldn't be included on the list of the most affordable online colleges in Virginia. But while Hampton's relatively high tuition may seem prohibitively expensive compared to its competitors charging half the price, Hampton students definitely get what their money's worth. In addition to its prodigious 65% graduation rate, Hampton University offers a comprehensive range of online bachelor's degree programs that span business, engineering, law, criminal justice, religion, and more. Hampton also accepts students from all 50 states, making it a top choice for working adults around the country.
In-State Undergrad Tuition: $23,112/yr
Score: 73
7. Norfolk State University
Norfolk, VA
Norfolk State University is probably most well known for its cut-rate in-state tuition, which dips all the way below $9,000 to provide the most affordable online degrees in Virginia, hands down. So it's easy to see why this school is so attractive to many professionals and adult learners. But the price would be meaningless if it weren't for Norfolk's broad list of practical degree offerings. With unique bachelor degree programs in fields like Tourism and Hospitality Management and Health Services Management, Norfolk helps students get the education they need for the price they want.
In-State Undergrad Tuition: $8,366/yr
Score: 75
6. Virginia Commonwealth University
Richmond, VA
Admittedly, Virginia Commonwealth University does not offer the widest selection of affordable online degrees in Virginia. Fortunately, it makes up for this lack of breadth with exceptional depth and rigor. VCU Online's bachelor's programs cater to students working in or looking to enter the field of health care. One of the more popular options for distance learners is the online RN to BSN completion program, which utilizes a traditional online format. The other option, Clinical Laboratory Sciences, utilizes live video conferences to deliver lectures from experts at VCU's School of Allied Health Professions.
In-State Undergrad Tuition: $12,772/yr
Score: 76
5. Old Dominion University
Norfolk, VA
Old Dominion University's combination of low in-state tuition and high graduation rates make it a worthy choice for any student. Add in the high concentration (around 30%) of distance learners, and it becomes clear that ODU is a top online college in Virginia. To be sure, ODU's selection of fully online bachelor's degree programs do plenty to attract distance learners. Individuals looking to start their college education can select from over a dozen online programs in subjects like Finance, Computer Science, and Psychology. But undoubtedly just as many - if not more - students choose this university for its degree completion programs. That's because applicants with an associate's degree or transfer credits are able to choose from nearly 50 completion programs in almost any field.
In-State Undergrad Tuition: $9,480/yr
Score: 77
4. Jefferson College of Health Sciences
Roanoke, VA
As is evident from its name, Jefferson College of Health Sciences is not exactly a liberal arts college. But while it may not have the widest appeal of any affordable online school in Virginia, Jefferson nonetheless plays a vital role in contributing to the success of health care professionals throughout the state. To this end, Jefferson offers four completely online degree programs related to nursing and management. In addition to traditional bachelor's degree options for new students, the college also provides advanced training for current RNs who want to improve their credentials.
In-State Undergrad Tuition: $24,400/yr
Score: 84
3. George Mason University
Fairfax, VA
George Mason University's 69% graduation rate makes it one of the best online schools in Virginia for producing credentialed graduates. But does this figure reflect strong education, more motivated students, or both? In the case of GMU, it's a little of both. GMU's range of online bachelor's degrees and high quality education rightfully attract some of the brightest students in the state. But it's undeniable that GMU's robust support services—including remote academic and career advising—play a considerable role in guiding these same students along the path to graduation.
In-State Undergrad Tuition: $10,952/yr
Score: 91
2. Liberty University
Lynchburg, VA
Although Liberty University does offer traditional, on-campus classes, it is first and foremost an online school. In fact, 100% of its classes are available over the web! Of course, this likely explains why nearly 90% of undergrads are enrolled in distance courses. A great choice for undecided students with diverse interests, Liberty offers 245 degrees (spanning bachelor's, master's, and PhDs) completely online—more than any top online college in Virginia. What's more, Liberty's Christian affiliation guarantees that students will grow spiritually as well as intellectually from their online college experience.
In-State Undergrad Tuition: $20,109/yr
Score: 97
1. Regent University
Virginia Beach, VA
In many ways, Regent University and Liberty University are much alike. After all, they are both Christian schools with a strong online contingent. Both also offer dozens of degrees in the arts and sciences that are accessible from nearly anywhere in the country. But no discussion of "best value" colleges is complete without taking price into consideration. In that category, Regent comes out on top with tuition that's around $5,000 less than its 2nd place competitor. This combination of qualities has earned Regent accolades not only on this top Virginia online college ranking but from publications like U.S. News as well.
In-State Undergrad Tuition: $16,478/yr
Score: 100
What did you think of these top online degrees in Virginia?
See also: 30 Best Value Colleges and Universities in Virginia
Sources: