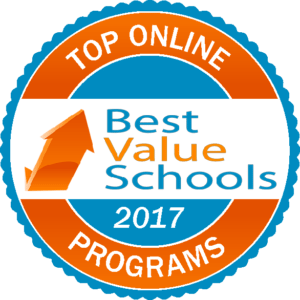 By BVS Staff
Welcome to our best value ranking of online colleges in Texas. For a look at the best overall online programs, see our ranking of cheap online degrees.
They say everything is bigger in Texas, and that maxim may extend to higher education. Out of nearly 100 in-state colleges and universities, nearly half have established solid programs for distance learners. Of those online-accessible schools, we're bringing you the 15 "best value." These top 15 colleges all earned at least 70 points (out of 100) in our ranking.
Methodology
Click here to read all about our best value online schools ranking methodology. Also see our ranking of best overall colleges: Top Colleges for a Cheap Online Degree.
---
15. Tarleton State University
Stephenville, TX
With in-state undergraduate tuition hovering below $7,000 a year, it's easy to see why Tarleton State University is one of the top online colleges in Texas for students on a budget. But a low tuition rate is hardly the only factor in the equation; Tarleton also features a wide range of bachelor's degree programs to stimulate a variety of interests and career goals. From Manufacturing and Industrial Management to Veterinary Technology, there is no shortage of exciting opportunities for students to broaden their horizons at Tarleton State. Local residents also have the option of blending their distance coursework with evening and weekend classes at one of four conveniently located campuses.
In-State Undergrad Tuition: $6,630/yr
Score: 71
14. Dallas Baptist University
Dallas, TX
Dallas Baptist University has been a leader in faith-based online education since 1998, when it began offering fully accredited online degrees in Texas for students all around the country. Today, DBU's virtual university features nearly 60 degree programs in the arts and sciences, all of which are available completely online. A popular choice for students of all backgrounds, the online platform utilizes state of the art delivery methods to drive engagement and promote retention. In addition to providing high-caliber education to students as remote as "Panama, Mexico, China, Portugal, [and] Korea," DBU's commitment to virtual excellence has resulted in an impressive 92% student completion rate.
In-State Undergrad Tuition: $24,890/yr
Score: 72
13. LeTourneau University
Longview, TX
The founders of LeTourneau University originally created the school 70 years ago as a center for the enrichment and education of veterans returning from World War II. Then, as now, LETU was devoted to providing practical knowledge and experience for the students who needed it most. LETU's affordable online college courses in Texas are a testament to its commitment to this goal. With nearly half of all students enrolled as distance learners, LETU is able to provide unparalleled opportunities for working students to develop their skills in fields like Aviation and Aeronautical Science, Biblical Studies, and Computer Information Systems.
In-State Undergrad Tuition: $27,900/yr
Score: 72
12. University of Texas at El Paso
El Paso, TX
The University of Texas at El Paso may be known as the home of the Miners, but for students who aren't looking to do any heavy lifting, it's also one of the best online colleges in Texas. In stark contrast to the heavy industrial engineering research for which UTEP is famous, the school's online degree programs take a surprisingly modern slant. Adult learners and continuing education students have long since understood the benefits of online classes, but UTEP's contemporary programs, which include degrees in Media Advertising, Organizational and Corporate Communications, and Security Studies, draw attention from the digital generation, too.
In-State Undergrad Tuition: $7,259/yr
Score: 73
11. Stephen F. Austin State University
Nacogdoches, TX
You may not know this, but Stephen F. Austin State University is actually one of the most selective public schools in the state. And it's not hard to see why so many college hopefuls submit applications each year. For starters, SFA's in-state tuition makes it one of the most affordable online schools in Texas. But low prices don't entirely explain online students' love affair with this university. Factor in the more than 20 professionally oriented online degree programs, highly flexible course scheduling, and support services that cater to the demands of working students, and it becomes clear how Stephen F. Austin has won the hearts of so many dedicated distance learners.
In-State Undergrad Tuition: $7,560/yr
Score: 75
10. Lamar University
Beaumont, TX
At Lamar University, working and remote students don't have to compromise their interests or career goals for the convenience of an online degree. Out of the 100+ degree programs available to traditional, on-campus students, Lamar offers over 50% of them online, giving distance learners a comparable range of choices and opportunities. That's what makes Lamar a top online school in Texas; programs that would ordinarily be out of the reach of online students—like Film Studies, Journalism, and Broadcasting Communications—are saturated with digital learners from all around the country.
In-State Undergrad Tuition: $8,002/yr
Score: 78
9. University of North Texas
Denton, TX
The University of North Texas already boasts Texas top online college rankings from U.S. News, Forbes, and the Washington Post, making its appearance in this Best Value Schools article just one more in a long list of accolades. Even so, it's worth taking a moment to pile extra praise on UNT's online initiative, which grants access to five career-focused, 100% online degree programs that span subjects as diverse as Information, Public Affairs, and Community Service. And for in-state students, this access comes at a price point of less than $10,000 a year! Many of these programs also feature concentration options, enabling online learners to get a taste of the same academic versatility as on-campus residents.
In-State Undergrad Tuition: $9,730/yr
Score: 79
8. West Texas A & M University
Canyon, TX
Believe it or not, West Texas A & M University holds even more U.S. News awards than the University of North Texas. With nationwide recognition for its online bachelors programs—as well as its online graduate business and MBA programs—WTAMU has built a reputation as the best of the best online colleges in Texas. From degree completion programs in Applied Arts and Sciences and Emergency Management Administration to complete bachelor's programs in Business Administration (with multiple specializations), WTAMU Online is a great choice for any student looking to take the next step in their career.
In-State Undergrad Tuition: $7,041/yr
Score: 79
7. University of Houston
Houston, TX
The University of Houston is arguably the best online college in Texas for retail and management professionals looking for a leg up on the competition. While Houston may not provide the most expansive selection of online undergraduate degree programs, its 100% online Psychology and Retailing and Consumer Science degrees are among the best in the industry. Aside from the exceptional quality of these programs—not to mention the highly competitive price—the strongest selling point stems from the university's adaptable scheduling policies, which allow students full control over when, where, and how quickly they want to earn their degree.
In-State Undergrad Tuition: $8,759/yr
Score: 79
6. Texas Tech University
Lubbock, TX
If the University of Houston is the educational Mecca for retailers and salespeople, then Texas Tech University is practically Silicon Valley. While that may sound slightly hyperbolic, it's certainly no exaggeration to say that TTU's range of fully online bachelor's degree programs in the sciences and engineering are unmatched by even the best online schools in Texas. In addition to unique and challenging degree offerings like Plant and Soil Sciences, TTU also features minors and certificates in burgeoning high-tech fields such as Wind Energy, Nuclear Engineering, and Technical Communications.
In-State Undergrad Tuition: $8,028/yr
Score: 85
5. Sam Houston State University
Huntsville, TX
Sam Houston State University is just the latest school in this Texas best online degree ranking to also earn top honors from U.S. News. But SHSU raises the standard of praise with a trifecta of top bachelor's degree awards in Business, Computer Information Technology, and Criminal Justice, and that's just from this year's list alone! Even so, these impressive programs represent a tiny portion of the more than 40 degrees that SHSU offers entirely online. And if for some reason you are still dubious of the quality of education you'll receive, take comfort in knowing that all of the university's online courses - as well as the professors who lead them - are identical to the ones offered on campus.
In-State Undergrad Tuition: $7,618/yr
Score: 86
4. The King's University
Southlake, TX
As the highest-ranked Christian school on our list, The King's University certainly has a royal reputation among the top online colleges in Texas. But unlike many other schools on this list, TKU is not designed around the needs of generalists. Online students at TKU have the choice of only four complete bachelor's programs, including General Christian Studies and Biblical Counseling. Needless to say, TKU primarily attracts students of faith who wish to grow as biblical scholars, ministers, or other advocates of the Church. And with more than 500 undergraduates - nearly 40% of whom take online courses - The King's University clearly doesn't suffer any royal pains for its narrow focus.
In-State Undergrad Tuition: $12,990/yr
Score: 86
3. Texas Woman's University
Denton, TX
For better or for worse, Texas Woman's University is probably best known for its somewhat misleading name. After all, TWU has been a co-educational institution for decades now, although the student body remains overwhelmingly female. Enrollment statistics aside, this school deserves recognition for its exceptional online degree programs in the health sciences—many of which you will struggle to find at any other online school in Texas. Fully online programs in Dental Hygiene, Food Systems Administration, Kinesiology, Nutrition, Occupational Therapy, and others position TWU as a vital player in the health of communities throughout the state.
In-State Undergrad Tuition: $6,948/yr
Score: 89
2. Texas A & M University at Commerce
Commerce, TX
Whether you are looking to complete your degree or start a new one from scratch, Texas A&M University at Commerce is one of the state's best resources for distance learning in a range of departments and disciplines. In addition to 100% online bachelor's degree programs in such subjects as Organizational Leadership, Finance, and Business Analytics, TAMUC offers hybrid programs (with 50% or more of classes available online) in nearly a dozen other areas, from Computer Science to Agribusiness. Considering that attendance costs in-state students just over $6,000 a year, TAMUC's Texas top online college ranking makes a lot of sense.
In-State Undergrad Tuition: $6,202/yr
Score: 93
1. University of Texas of the Permian Basin
Odessa, TX
Founded just 37 years ago, the University of Texas of the Permian Basin is in its infancy compared to many colleges. Fortunately, age is nothing but a number 7 and a number that has done little to impede its success in distance learning circles. UTPB stands atop this list of top online schools in Texas primarily for its affordability and high levels of online enrollment (nearly 70% of undergrads take some or all online courses). But that's not all; in fact, one of its biggest claims to fame is as a leader in Industrial Technology education. Thanks to the local oil boom, UTPB has become one of the most prestigious and fastest growing engineering colleges in the nation.
In-State Undergrad Tuition: $5,250/yr
Score: 100
If you liked our list of the top online degrees in Texas, be sure to check out our ranking of the 30 Best Value Colleges and Universities in Texas .
Sources:
College Navigator
IPEDS Data Center
Acceptance Rates for Texas Universities