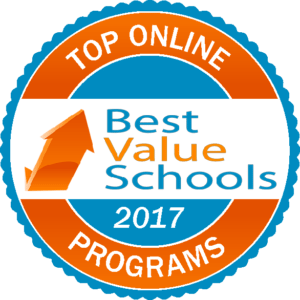 BVS Staff
Welcome to our best value ranking of online colleges in Tennessee.
There are nearly 50 four-year colleges and universities in Tennessee, although only a small portion (fewer than 20) have designated educational options for distance learners. But there are still plenty of opportunities for students seeking an online undergraduate degree in this state. Of those online-accessible schools, we are bringing you the 5 "best value." These top 5 colleges all earned at least 65 points (out of 100) in our ranking. You may also want to check out our ranking of the overall best affordable online degree programs.
Methodology
Click here to read all about our best value online schools ranking methodology.
---
5. Johnson University
Knoxville, TN
A small Christian school with under 1,000 students, Johnson University is actually the founding institution of the Johnson University system. This system encompasses locations in Tennessee and Florida, plus the virtual campus. The school's four top online degrees in Tennessee are all religious in nature. Even the fundamentally secular options, like Intercultural Studies and Business Administration, carry a distinct biblical bent. In fact, every undergraduate degree at Johnson includes a Bible and Theology major. This ensures that each student has an opportunity to develop their faith while pursuing higher education.
In-State Undergrad Tuition: $12,650/yr
Score: 65
4. University of Memphis
Memphis, TN
A huge school with tens of thousands of students, the University of Memphis offers a broad range of some of the best online college courses in Tennessee. Tigers at U of M can combine online and on-campus classes or pursue one of over a dozen fully online degrees. Distance learners can even take classes through the school's strong African and African-American Studies (AAAS) program. Within this program, students have their choice of two unique online bachelor's degrees. One grants a BA in English with a concentration in African-American Literature, and the other provides a BA in African American Studies. U of M is the only school on this affordable Tennessee online degrees ranking to offer such a program, and it is likely one of just a handful in the entire nation.
In-State Undergrad Tuition: $8,903/yr
Score: 69
3. Middle Tennessee State University
Murfreesboro, TN
Although Middle Tennessee State only offers six fully online undergraduate degrees, this school manages to do quite a lot with a just little. To be sure, those looking for a fully web-based affordable degree in Tennessee can choose from subjects that include both humanities and technical subjects. However, the school shines brightest for its plethora of hybrid degrees and online minors. These options - more than a dozen in total - can easily help MTSU students earn an extra specialization or cut down on their commute. Of course, undergrads should check with their advisors first to see which online minor - perhaps Economics, Food Science, or Psychology - will best complement their studies.
In-State Undergrad Tuition: $8,080/yr
Score: 72
2. East Tennessee State University
Johnson City, TN
For an affordable online healthcare degree in Tennessee, there is probably no better place to go than ETSU. In a departure from the norm, East Tennessee State trades traditional subjects for highly specialized, 100% online degree completion programs the health sciences. Options for bachelor's degree students include Cardiopulmonary Science, Radiologic Science, Dental Hygiene, and more. Most of these programs are designed for students who already have an associate's degree, and they provide fantastic opportunities for anyone hoping to advance their career or explore a new field. This top online school in Tennessee also provides dual-enrollment options for motivated high-schoolers who want to earn high school and college credit at the same time.
In-State Undergrad Tuition: $8,153/yr
Score: 73
1. Austin Peay State University
Clarksville, TN
Austin Peay punches far above its weight in terms of online offerings. Although smaller than many of the other schools on this affordable Tennessee online degrees ranking, it provides 10 fully online bachelor's degrees and dozens of associated concentrations and minors. The number and variety of specializations within each degree is mind-boggling! For example, the B.S. in Computer Science and Information Systems comes with seven concentrations and minors alone, and many other degrees boast a similar level of specialization. And all that variety comes at an amazingly affordable price, as APSU offers the lowest tuition of any school on this accredited Tennessee online colleges ranking.
In-State Undergrad Tuition: $7,501/yr
Score: 100
This concludes our ranking of the top online degrees in Tennessee. For on-campus options, see: 20 Best Value Colleges and Universities in Tennessee.
Sources: