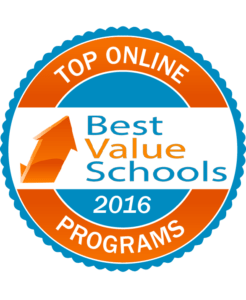 By BVS Staff
Welcome to our best value ranking of online colleges in Vermont.
Vermont is known for a lot of things, from maple syrup to mountain ranges. But it's not known for its online colleges, and for good reason. For starters, there are fewer than 20 four-year institutions of higher education in the entire state. Of those 20, a mere fraction provide distance learning opportunities. In fact, there are only 2 schools that qualified for consideration in our ranking. So with this ranking, we're bringing you the 2 - the only 2 -"best value" online colleges in Vermont. Note that for rankings with 3 schools or fewer, we made the decision not to include individual scores due to a lack of data. However, the order of the ranking still stands as an indication of relative value.
Methodology
Click here to read all about our best value online schools ranking methodology. You may also want to check out our ranking of Best Affordable Online Colleges.
---
2. Champlain College
Burlington, VT
Unfortunately for residents, there aren't many schools in Vermont that offer online classes. Fortunately, Champlain College is one of the few that does. Champlain is a veritable expert in distance learning, and its virtual programs feature a near-perfect combination of convenience and flexibility. For example, classes run in compact, 7-week sessions to help students make the most of their time. In addition, Champlain will accept up to 90 credits of coursework from other colleges - a generous transfer policy, to say the least! But what really makes Champlain one of the top online schools in Vermont? Its selection of 100% online degrees, which includes in-demand majors across four main subjects: Business, Healthcare, Cybersecurity, and Computer Science.
In-State Undergrad Tuition: $37,536/yr
1. Johnson State College
Johnson, VT
With all that Champlain has to offer, it might be hard to imagine that Johnson State could overcome the competition to be the best online college in Vermont. But JSC is the clear winner on this ranking, and one reason is its price. That is, Champlain College's nearly $40,000 annual cost is no match for JSC's $11,000 in-state tuition. Not only that, but all online students at Johnson State pay the same rate as Vermont residents, making this school a bargain for distance learners all throughout New England. In addition, undergrads at JSC can take advantage of some truly unique programs, including majors in Professional Studies and Wellness and Alternative Medicine.
In-State Undergrad Tuition: $11,018/yr
What did you think of these top online degrees in Vermont?
See also: 10 Best Value Colleges and Universities in Vermont
Sources: