5 Professional Associations for Gerontology Personnel
Are you ready to find your fit?
Professional Associations for Gerontology
National Association for Professional Gerontologists
Gerontological Society of America
American Society on Aging
American Geriatrics Society
National Council on Aging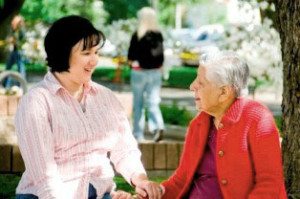 Whether you are still in school, have recently graduated or are already practicing, professional associations can help you take charge of your career, expand your knowledge and enhance your network. Fortunately, several associations in the U.S. have been operating for decades and are well respected in the industry. Through any of the following associations, gerontology personnel can keep up on all the latest news and research and register for courses that provide continuing education (CE) credits.
National Association for Professional Gerontologists
The National Association for Professional Gerontologists (NAPG) is considered to be authoritative organization for the credentialing of gerontology personnel in the United States. Credentialing validates academic and professional experience by ensuring members of general society that a gerontologist is competent at one of five levels: Student, Professional/Scholar Affiliate, Associate/Certificate Gerontological Coordinator, Baccalaureate/Gerontological Specialist or Graduate/Gerontologist.
In addition to providing credentialing services, the NAPG also promotes standards for the discipline, which lends credibility to its members. The organization also offers consultation services in both the public and private sectors, and it promotes networking among industry professionals. Finally, the NAPG offers several CE classes for professional development.
Gerontological Society of America
The Gerontological Society of America (GSA) was founded in 1945 and now has more than 5,500 members, making it the oldest and one of the largest organizations devoted to gerontology and gerontology personnel. The organization is headquartered in Washington, D.C., but members are from more than 50 countries and include nurses, physicians, biologists, psychologists, and sociologists.
The GAS offers several services for gerontology professionals, including publishing the longest-running peer-reviewed journal for gerontological research: The Journals of Gerontology. Other publications from the GSA are The Gerontologist, Series B: Psychological and Sciences and Social Sciences and Gerontology News, a monthly newsletter for its members.
American Society on Aging
The American Society on Aging (ASA) was established in 1954 as a diverse association of individuals who have the goal of enhancing the knowledge of those who wish to improve the quality of life experienced by older adults. Currently, the ASA has more than 5,000 members in numerous gerontological practices, including students, researchers, practitioners, administrators, educators, policymakers and owners of associated businesses.
The ASA offers two primary services to its members, and the first of these is providing information on the field of aging through two publications: the bi-monthly magazine Aging Today and the quarterly journal Generations. The other primary service is education. CE classes are offered at the organization's annual conference, Aging in America, and online.
American Geriatrics Society
In 1942, a small group of practicing doctors founded the American Geriatrics Society (AGS) in order to promote the study of geriatrics, the medical specialty focusing on the health and treatment of seniors. For the first decade, the organization worked primarily to improve clinical care for the elderly, but in 1953, the AGS expanded its mission by publishing the Journal of the American Geriatrics Society, which is considered one of the most influential medical journals of the last 100 years.
In 1999, the AGS expanded yet again by establishing the Health in Aging Foundation (HIAF) to educate the public and public policymakers on best practices for elders in the healthcare industry. More than 5,000 geriatrics providers, including doctors, nurses, physician assistants, pharmacists and social services workers, are members.
National Council on Aging
With more than 14,000 individual members and member organizations, the National Council on Aging (NCOA) is the largest nonprofit association in the U.S. dedicated to helping people 60 years of age and older deal with the challenges of aging. The NCOA believes that as people age, they deserve to lead their lives with "dignity, purpose, and security," and the organization's goal is to improve the health and financial security of 10 million seniors by 2020.
The NCA was founded in 1950, and today, the organization provides information and services for older adults and caregivers, gerontology professionals and senior advocates. In 2014, approximately 435,900 individuals were positively affected through the efforts of the NCOA, and more 219,300 individuals were helped in receiving $568 million in senior benefits.
Joining Gerontology Associations
To stay on top of the industry, it is recommended that students and gerontology personnel seek membership in one or more professional associations. Many professionals are members in all five of the above, and in addition to taking advantage of all the benefits they provide, many members offer their services to help improve and expand the reach of these important organizations.
See also: Affordable Online Master's in Gerontology Degree Programs
Get prepared for your next steps
Use articles and resources to uncover answers to common questions, get guidance on your goals, and learn about applying to schools.
College is an exciting but harrowing time for most college students, and that can be especially true for prospective college students who identify as lesbian, gay, bisexual, transgender, questioning, or...
Historically Black colleges and universities, commonly known as HBCUs, are an incredibly important part of the higher education system in the United States. These schools, which of the nation's colleges...
It can be tough to narrow down higher education options after graduation for most students. There are state and private college options, trade schools, and community colleges to choose from, and each option offers a different price point, a different trajectory, and a different path. These choices become even more difficult when there are other […]
Discover a program that is right for you.
Explore different options for you based on your degree interests.