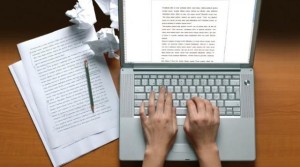 As one of the most important parts of the college admissions process that provides applicants with the opportunity to reveal their best characteristics and accomplishments, it is essential for students to brush up on all the latest College Application Essay Tips.
According to a report from the College Board, an applicant's grades, strength of curriculum, and admission test scores are the top factors, but all universities believed the essay to be of considerable importance in determining the most qualified students. In fact, a compelling and well-written essay can also tip the scales when all else is equal between competing applicants. Therefore, read on to find the top college application essay tips to help you compose an exceptional essay that will stand out to the admissions committee.
1. Engage the Reader with an Interesting Tale
Many college applicants make the fatal mistake of composing a tedious laundry list of all of their accomplishments and extracurricular activities. Since there are plenty of other parts of the application for listing these items, it is more important to present the admissions officer with an engaging and compelling story to reveal your passions in life and true character. Do not be afraid to add a touch of appropriate humor because every smile or laugh that you can coax out of the reader is a major bonus. More than a list of the honors you have achieved in your academic career, the essay should be a thoughtful, honest, and detailed narration of your life that makes the committee want to learn more about you.
2. Be Concise in Your Writing
Even though most college applications only have a suggested minimum of 250 words and no established limit, it is imperative that students realize that every admissions officer has a large pile of essays to read on a daily basis. Since he or she normally expects to spend fewer than five minutes reading through your writing, it is recommended that your essay has fewer than 700 words total to avoid straining their patience. Instead of trying to cover everything in your essay, be concise and coherent when giving the committee a snapshot of your autobiography.
3. Proofread, Proofread, Proofread
When a college application essay is riddled with punctuation and spelling errors, it can significantly hurt your chances of being accepted into the school. While a few grammatical mistakes may just be a strike against you, excessive errors will make the essay challenging to comprehend and demonstrate a lack of care in your work. Since success in college coursework is dependent on having strong writing and communication skills, it is essential that you carefully proofread your essay before submission. If English is not your biggest academic strength, it can also be beneficial to ask a teacher or parent with strong editorial skills to critique your writing.
While the idea of writing the essay on college applications is typically fraught with anxiety for the majority of high school seniors, it is important to realize that the essay is a wonderful chance to demonstrate who you really are to the admissions officers. Since colleges are not looking solely for students with straight A's and the best SAT scores, the most vital component to writing a great essay is to reveal your true personality and demonstrate that you would be a great addition to their campus community. Also, be sure to use these top college application essay tips to help you win big with your essay and get admitted into the school of your dreams!
Finding the Right Extra Curricular Activities for Your College Application -Best Value Colleges