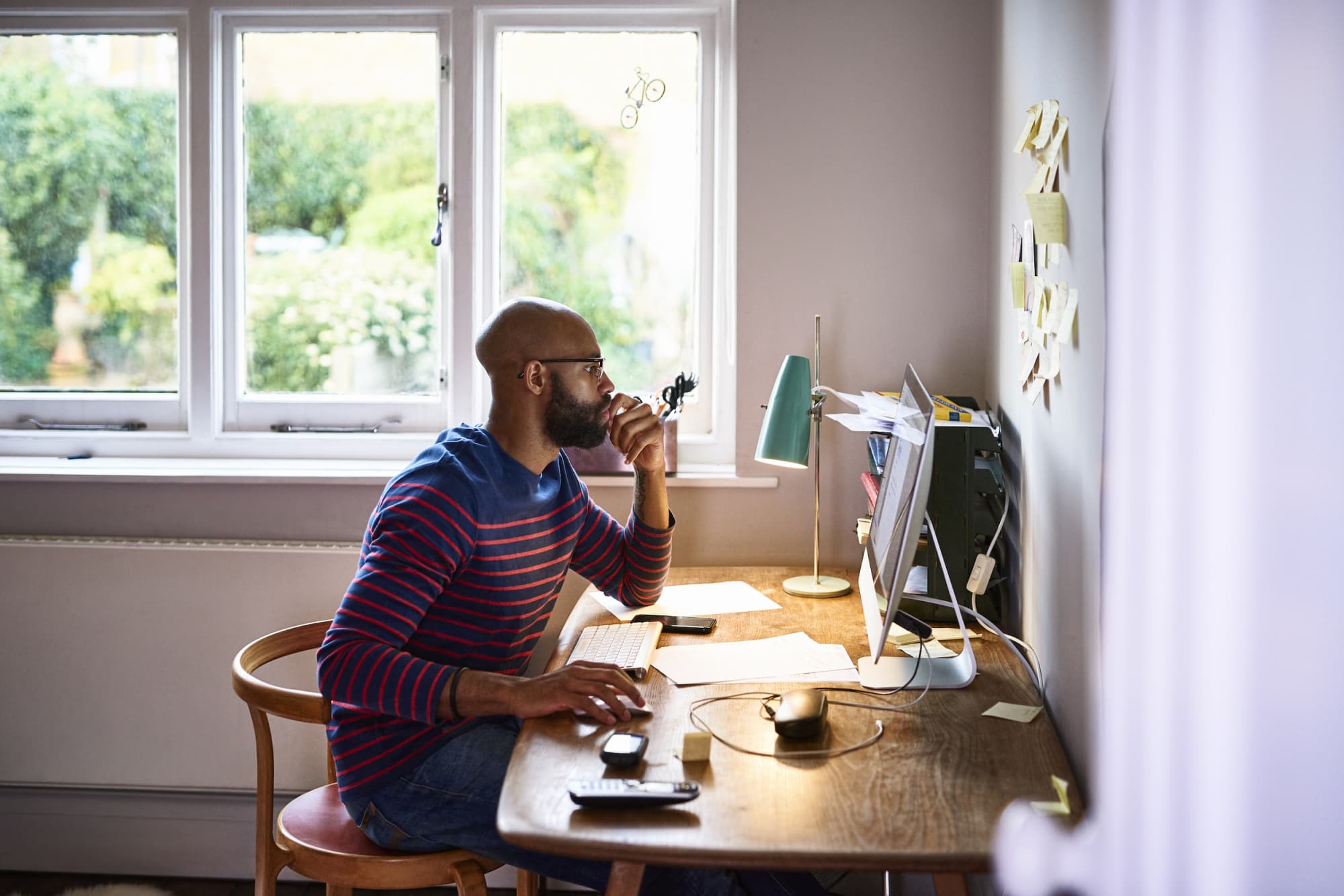 Top 5 Behavioral Psychology Programs of 2021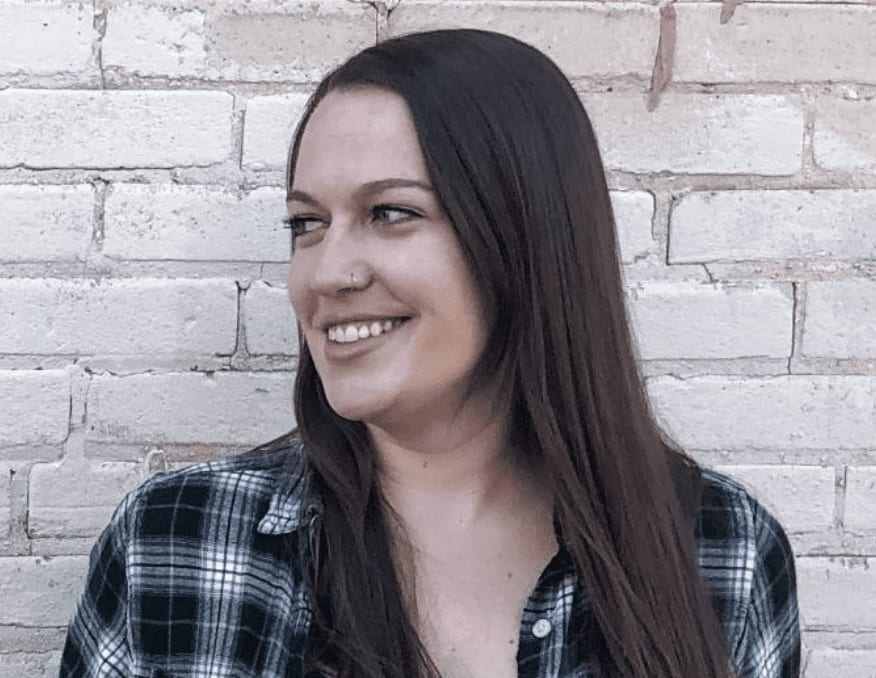 Are you ready to find your fit?
Are you interested in studying behavioral psychology but aren't sure whether it would be a good field to build a career in? The Bureau of Labor Statistics (BLS) projects that psychology careers will grow by 3% between 2019 and 2029, which is right about average when compared to other fields. By 2029, the BLS is projecting that there will be an estimated 5,700 additional jobs in the psychology field, compared to a decade earlier.
If you take this education track, you aren't limited to jobs in behavioral psychology, either. A degree in this field will also open you up to potential employment opportunities in a wide range of other fields, whether it's a job in human resources or another people-focused position. Before you can land a job as a behavioral psychologist, though, you will need to earn a behavioral psychology degree from a reputable program. Fortunately, there are a number of schools that offer online behavioral science degrees. Here's what you should know.
Featured Online Programs
Figuring out where to apply? These top, accredited schools offer a variety of online degrees. Consider one of these accredited programs, and discover their value today.
What are the 5 Most Affordable Online Bachelors in Behavioral Psychology Programs of 2021?
If you are pursuing a bachelors in behavioral psychology, finding an online degree program that fits your budget could be challenging. Luckily, there are budget-friendly options you can pursue, like the top five most affordable online bachelors in behavioral psychology programs, listed below:
What is the difference between an online and in-person behavioral psychology degree program?
The difference between an online and in-person degree program is simply the instruction format. Online degree programs use virtual instruction rather than in-person classroom lectures. That means you can complete an online degree program from anywhere, and often on your own schedule. Schools that offer an online and in-person degree program typically have the same curriculum and professors, though the format can vary. In some cases you will need to attend a virtual, live lecture, while others use a prerecorded format.
Is an online behavioral psychology degree program cheaper than on campus?
It can be, but it really depends on a number of factors. Some colleges lower the price of tuition for online classes, whereas others charge the same amount for online and in-person courses. Others charge more for online tuition. That said, it's important to keep in mind that enrolling in an online degree program will probably be a cheaper option overall. You will not have to pay for expensive housing on campus, a meal plan, parking passes, or your commute to campus every day.
Will an online degree hurt my chances of getting a job in the behavioral psychology field?
Online degrees are very respected in the career field today, assuming you have a degree from an accredited institution. It is highly unlikely that applying for jobs with an online degree in psychology would hurt your chances of employment.
Degree Requirements
In order to graduate with a bachelors in behavioral science, you will need to complete specific coursework, which is usually a combination of general education classes and psychology-specific courses.
Most full-time students will finish an online bachelors in behavioral psychology degree program in four years, but again, it depends on the number of credits you are required to complete. Most schools require 120 credits for an online psychology degree.
In addition, some schools have requirements around your GPA. For example, your school may require you to earn a "C" or better in every class, or maintain a minimum 3.0 GPA in order to remain in good standing in your program.
Additionally, some degree programs require a thesis or capstone research project, which allows you to showcase everything you have learned over the course of the program.
Courses in Behavioral Psychology
Every behavioral psychology degree program requires different classes. Here are some of the most common required courses for this type of program:
General Psychology

General psychology is the ultimate introduction to psychology course, and it is usually required before you can take more advanced psychology classes. In this class, you can expect to learn the foundations of psychology, including cognition, memory, social behavior, psychotherapy techniques, and personality.

Cognitive Processes

Cognitive processes or cognitive psychology courses focus on human cognition, which includes things like motor skills, perception, attention, learning, language, and conceptualization. You will learn how and why people make certain choices, as well as how personal experiences and behaviors can contribute to someone's understanding of the world around them.

Child Psychology

Child psychology courses focus entirely on studying and understanding behavior in children, from early childhood to adolescence. You will learn about topics like psychological theories, child development, family systems, childhood trauma, and behavioral disorders in children and teens.

Social Psychology

A social psychology class is typically a foundation of a bachelors in behavioral psychology degree program. It introduces the broad concept of social psychology as well as how social interactions impact behavior, personality, actions, decisions, and communication. Social psychology can also teach social conflict and group communication.
Career Path
Students who graduate with a behavioral psychology degree have a number of career options. Most graduates work with people or clients, but another popular option is to enter the research field. You will also have the opportunity to explore specialities.
For example, you may choose to work primarily with certain populations, like children, adults, underserved populations, women, the LGBTQ+ community, etc. Additionally, some psychologists specialize in employee mental health, case management, student psychology, and so on.
Keep in mind that you will need at least a masters degree for most client-centered jobs in the psychology field. Research-focused positions may require a doctorate.
You also have options outside of psychology. Other fields, like human resources or social services, use much of the same core information that's taught in this degree program, so you generally aren't limited to just client-centered work or graduate school after graduating with this degree.
Job Outlook & Salary
There are many jobs available to people with a behavioral psychology degree. For instance, you can get a job as a clinical psychologist, a mental health therapist, a human resources specialist, a case manager, a school counselor, a social worker, or a rehabilitation specialist.
According to the BLS, the projected median pay for a psychologist is $80,370 per year, or roughly $38.64 per hour, as of 2019. However, the potential salary can vary significantly depending on the industry you enter.
Some common behavioral psychology careers and their median annual salaries include:
School counselors — School counselors earn, on average, about $78,200 per year. These jobs are available in both public and private schools and higher education institutions, though you may need a graduate degree to obtain this type of position.
Psychologist -- In general, you can expect to make, on average, about $88,480 as a psychologist, though you will need a graduate degree and licensure to obtain a position in this field.
Family therapists -- Family therapists earn, on average, about $49,610 per year. As with other client-centered roles, you will need a graduate degree and licensure to obtain a position in this field.
Scholarships & Financial Aid
Students who are pursuing a degree in behavioral psychology may be able to apply for scholarships and financial aid to get reduced tuition. Some scholarship options include:
This scholarship will give $1,000 to an undergraduate student who is studying child and adolescent psychology and can prove their contributions to the field through recent research, teaching, mentoring, and other types of community engagement.
Undergrad students will be awarded aid based on their research project and their academic achievements. Applications are due by April 21, and you can apply online.
Amount: $1,000
Deadline: April 1
This scholarship awards $1,000 to an undergraduate or graduate student in the United States who is majoring in psychology and wants to work in the relationship counseling field.
To apply, you must have a minimum 3.5 cumulative GPA, and you must submit a 500-900 word essay on the psychology of online dating. The deadline is June 30, and you must mail your application and essay to the address below:
Amount: $1,000
Deadline: June 30
Related Degrees
If you are thinking about a career in behavioral psychology, you might also consider these related degrees:
Sociology is the study of social behaviors, patterns, and human nature. Like psychology, sociology also focuses on human behavior and emotions. However, sociologists do not typically work directly with clients like a psychologist would.
If you want to work with kids, consider a degree in education. You can find an education degree program that focuses on school counseling, working with special needs students, child development, or other specialized areas.
When studying human resources, you will learn how to work with people in an organizational system. Human resource specialists assist with hiring, help employees solve problems at work, and improve company culture, among many other things.
The Top 5 Behavioral Psychology Programs of 2021
Methodology: Here's How We Rank Schools
At Best Value Schools, we help students of all ages get the best possible value for their education. When choosing the best schools and programs, we prioritize tuition rates, student debt, financial aid opportunities, graduation rates, and the availability of online programs. We source unbiased data from government and educational databases like the National Center for Education Statistics and the U.S. Bureau of Labor Statistics for 6,374 schools across the U.S. We organize that data into five weighted categories to compile our school rankings.
| | | |
| --- | --- | --- |
| Metric | Data Used | Percentage |
| Academic Quality | Full-time faculty percentage, student-to-faculty ratio, student retention and graduation rates | 25% |
| Affordability | Tuition rates, median student debt, and financial aid | 35% |
| Reputation | Admission and enrollment rates | 15% |
| Program Offerings | Number of program options | 10% |
| Online Enrollment Score | Portion of learners taking at least one online course | 15% |
You can read more about our comprehensive evaluation process on our methodology page.
Get prepared for your next steps
Use articles and resources to uncover answers to common questions, get guidance on your goals, and learn about applying to schools.
Discover a program that is right for you.
Explore different options for you based on your degree interests.