Colleges Most Likely to Land You an Enjoyable Career
Are you ready to find your fit?
So you've studied hard in high school, got good grades, and now you're ready to start focusing on what comes next: your career. Wow, that's a huge task, and it can take just as much study as your education. The first thing you need to do is pick the best college for you. Attending the right educational institution is vital. It will shape the direction of your entire life.
But have no fear. Luckily, we've compiled this list, which will make choosing the best college easier for you. You can use this list in a number of ways.
If you haven't yet decided which major you want to focus on, then look at these colleges and find out what subjects they're specializing in. Some specialize in law. Others focus on STEM. Whatever you pick, it's likely that you want a great career afterward. And it's ok for you to start college without knowing exactly what this is. Many degrees are shaped so that you can pursue a multitude of job opportunities. Business degrees and English degrees, for example, give you lots of options. If you pick a broad subject that appeals to you, it's likely that you'll work out what you want to do in life while you're studying.
Featured Online Programs
Figuring out where to apply? These top, accredited schools offer a variety of online degrees. Consider one of these accredited programs, and discover their value today.
If you have decided on a major, then you can look to see if these colleges have that degree. Even if the college isn't right for you, you can analyze what that college is doing and see if your own college choices have a similar system in place. Just ask yourself, "How do my current choices compare to these?"After all, it never hurts to see what works!
Whether you're thinking of studying in the US or abroad, there are plenty of options. In reality, there are too many college options! That means you need to quickly decide what's what and where's where. And that can start by reading this list.
Methodology
We've curated what must be an unbeatable list of colleges. From the west to east coasts, northern to southern hemispheres, our choices are diverse. Yet they all have one thing in common: they land their students incredible jobs!
Additionally, to ensure that we're presenting you with some amazing options, we've researched many publications. All are from renowned media sources that pride themselves on their journalistic quality. The primary information that we've gained includes graduate starting salaries, graduate employment rates and college reputations with employers. Our selections come from the following publications:
Princeton Review: https://www.princetonreview.com/college-rankings?rankings=colleges-that-pay-you-back
Forbes: https://www.forbes.com/sites/nickmorrison/2016/11/23/world-rankings-show-the-best-universities-for-getting-a-job/#1982903e4879
The Times Higher Education: https://www.timeshighereducation.com/student/best-universities/graduate-employability-top-universities-united-states-ranked-employers
CNN Money: http://money.cnn.com/gallery/pf/college/2015/03/05/public-colleges/3.html
QS: https://www.topuniversities.com/university-rankings/employability-rankings/2017
Payscale: https://www.payscale.com/college-salary-report/bachelors
However, instead of rejigging these publications' choices, we've conducted our own extensive research. We've looked into what the careers teams of each college are saying, what their students are claiming and what business networks the colleges are fostering. It can be difficult to quantify everything that a college is doing and then compare it to a different college's approach. However, we're certain that this list represents the best that the academic world has to offer for students looking to make a difference in their industries.
The way that we've ranked the following entries is as such: by highest rankings on site lists, by value for money, by facts and figures supplied by their own websites and by evidence of innovation in career building.
1. Stanford University
No matter which degree you look at, Stanford University has incredible employment stats. In 2016, Forbes ranked it No. 1 in global employment. In the two years since it hasn't let up. For example, its most recent MBA School of Business global employment report stated that by graduation, 73% of students had been given job offers. And by three months after graduation, 92% of students had received job offers. Many people think that Stanford University's employment rates are so high because of its close proximity and strong ties to Silicon Valley, but really, its graduates go many places! In 2016, Stanford's School of Education revealed that 94% of its graduates were employed within four months of graduation and that they were currently working in 20 states and seven countries.
Virginia Military Institute
This college has a completely different approach to many others on the list, but it is paying off! As you may expect from the name, Virginia Military Institute has a naturally disciplined approach to education. It's very effective. Many sources site VMI as having the highest employment rate of any college in America, at 95-96%. Its success is due to a number of factors. That it's the oldest military college in America plays a huge part in its success; they've had so long to build up their degree programs. The key word you need to keep in mind when applying to VMI is demanding. Their website states that students experience 24/7 military life, undergoing military training in addition to all academic degrees. This is a lot to take on, but if you can get through it, the rewards will be great! And in case you're wondering, after graduating you are not required to enter the military. Upon completion, you can work anywhere you wish, cadet!
Tsinghua University
In 2016, Forbes ranked China's Tsinghua University as the third best college for graduate employment in the world. That makes it the highest ranking non-US college on the list. After researching it further, it's not hard to see why. Not only is employment a great reason to study at Tsinghua University, but also The Times Higher Education report found Tsinghua to be the 14th best college in the world in 2017 and 30th best in 2018. Even better, the Times report for 2018 stated that Tsinghua scores 99.8 out of 100 for industry income. Industry income means the value that a university's research is having on their field. If you're reading this from America or another English speaking country and think your lack of Chinese language skills precludes you from studying at Tsinghua, think again. They have dozens of courses taught in the English language.
California Institute of Technology
Caltech's world-class labs and facilities are what puts it near the top of all employment lists. For example, it has a jet propulsion laboratory for NASA, meaning students get to work on items that are at the cutting edge of space exploration! Unsurprisingly, most of those who study at Caltech are able to enter into the career of their dreams the second they graduate. In 2017, the average starting salary for an employee who graduated from Caltech was $105,000. If all this wasn't amazing enough, Caltech's education has also produced no fewer than 38 Nobel Prizes to date.
Columbia University
No one who lives in NYC will be surprised to hear about Columbia University's strong graduate employment. The city's best companies are filled with this college's alumni, both recent and distinguished. And this network is part of the reason graduate employment rates are so high. But the alumni network stretches across the whole world, and Columbia University has ensured that the network is kept strong with the Columbia Global Centers. They're based in NYC, China, Jordan, Turkey, Kenya, India, France, Chile, and Brazil. By connecting their alumni to each other around the world, Columbia University is a shining light in careers that have an international impact.
Harvey Mudd College

Harvey Mudd College topped a recent Princeton Review study into the colleges that have the best career placement. It's unsurprising, as Harvey Mudd has put so much work into getting students jobs. In the last two years, it has pioneered the use of an innovative recruiting system known as Handshake. They've ensured that this system gets its grads into their dream jobs! However, what puts Harvey Mudd above other Claremont Colleges is the incredible dedication of its Careers Services team. The team members offer world class resume building, networking and job interviewing tips.
University of Sydney
Australia's oldest college is definitely its greatest. It is a pioneer not just in its fields of study but also in its admissions process. For example, they were one of the first colleges to admit women. And this pioneering spirit has continued right into the present day. This is perhaps best shown in their employability programs, which offer second-to-none skills for graduates. An event called Graduate Edge takes place every year for a week, and it's comprised of interactive workshops with industry leaders at company workplaces. Also, a program called Interchange develops entrepreneurial skills by curating Ted Talk-like events and business mentoring. Another unique way the University of Sydney is creating graduate careers is through its Innovation Hub. The Innovation Hub is a place for University of Sydney students, staff and alumni to work together on creating the best new businesses the world has to offer.
Massachusetts Institute of Technology
The Massachusetts Institute of Technology ranks highly on any list of the world's best colleges. However, even among other world-leading universities, MIT stands out. This is due to the way students get full-time jobs through MIT's support. MIT has a few not so secret weapons that students can leverage. One such tool is MISTI, MIT's award-winning international internship program. This ensures that all of its students have the opportunity to find intern work across 25 countries. MISTI covers all expenses, including flights, which means students can stop worrying about money and start focusing on achievement. But what impact do internships really have on employment? The answer is lots. In fact, the leading means of an MIT student finding full-time work after completing their studies was a direct result of an internship.
University of Cambridge
As one of the world's oldest and most renowned colleges, the University of Cambridge sets the benchmarks for student employment around the world. The university's Careers Service team is really the driving force in helping their students make the leap from academia to the workforce. They offer more than 200 career events, skills sessions, presentations and more. If you needed any more convincing, just look at their incredible careers guide. From interviewing tips to industry overviews, it could very well become your bible for employment, even without studying at Cambridge!
Harvard University
Harvard is likely to rank highly in almost all lists concerning colleges. Despite being the oldest and probably most renowned college in the US, its rankings have actually fallen in recent years. In 2011, The Times ranked it as the number one college in the world, but in 2018, they ranked it number six. Similarly, QS ranked it at number three for the last two years, down from number two in 2016. But it's still a great place to find a career and will likely always be. One of the strongest tools Harvard University uses is Crimson Careers, an exclusive platform for students and alumni to find jobs just for them.
École Polytechnique
The Paris based École Polytechnique is innovative in that all students are required to undertake one internship for every year of their degrees. This means that upon graduation, each student will have had at least four whole internships. The internships range from taking place in the military for six months, in businesses for three months, in a public research institution for six months and a place of the students' choosing for four to six months. This internship intensive approach is paying off for the Polytechnique. In 2016, QS ranked École Polytechnique number six in the world for employability.
Boston University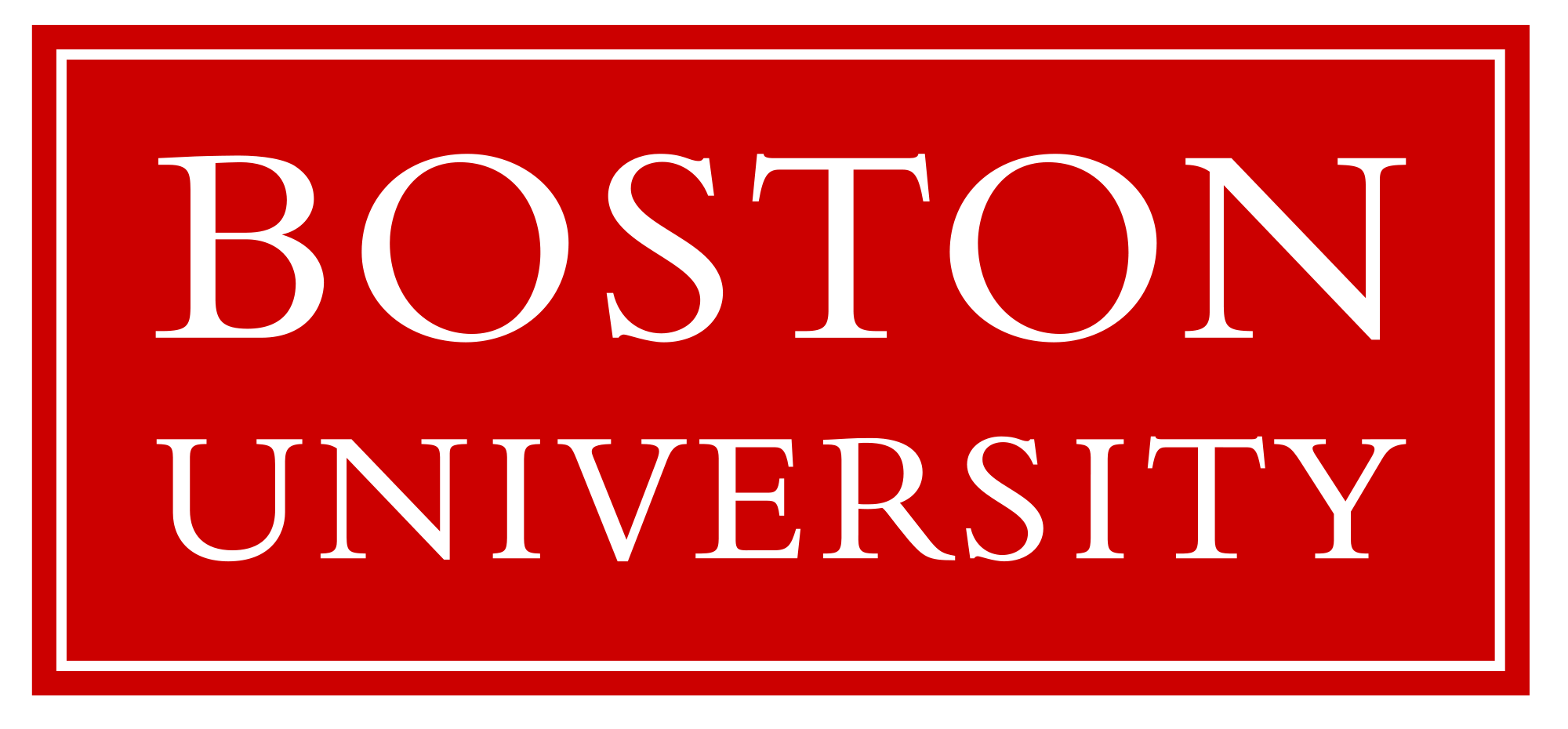 When it comes to BU, the facts speak for themselves. 91% of students that are newly graduating from Boston University find employment or continue their education within six months. Their University has been proven to provide these students with the skills they need. This is shown through the fact that 91% of undergraduates also undertake an internship during their study. Also, Boston University's Center for Career Development is world leading. They've shown that students who use their services earn 22% more than those who don't use them.
SUNY – Maritime College
Source: https://www.suny.edu/media/suny/content-assets/images/campus-profiles/pics/maritime
The graduates of SUNY-Maritime College enjoy some of the highest first salaries in the world. In fact, Payscale stated that the early career salary average is $71,600, and the mid-career salary average is $145,100. However, just what it is about SUNY-Maritime College appears to be a close kept secret. Their careers services page is only viewable to students and alumni, and Times Higher Education is lacking any concrete statistics about the college. They even provide a vastly different, likely out of date, statistic for the college's mid-employment salary at $76,000.
Technical University of Munich
The key to the Technical University of Munich's graduate employment success is that many of its jobs are homegrown. What does this mean? Well, as TUM's facts and figures page points out, TUM has directly generated over 800 start-ups, providing over 14,500 jobs, with many positions going to graduate students. In fact, TUM has been supporting it students' businesses for 130 years. On top of this, 17 of the University's staff and alumni have received Nobel prizes, contributing to its graduates' strong reputation worldwide.
Princeton University
Princeton University's career services are definitely impressive. Almost every list of the best universities have Princeton ranking highly, but none place it at first. However, this could change in coming years, as Princeton is developing something called the Tiger Career Community. This is an innovative network that links alumni, students' parents, staff and the wider Princeton community in career development. Another aspect of their career services that is leading to results is its emphasis on reflection. They administer a culture of making sure students are always assessing their options and what they want from their careers as they evolve.
Colorado School of Mines
While Colorado School of Mines ranks low on The Times World University Rankings and doesn't make Forbes or Princeton Review's lists, it was ranked number one by CNN Money and 18th by Payscale. That's a huge variance, and after further study, it seems fitting to put in the middle of the list. Clearly, Colorado School of Mines is the global leader in mineral and mining engineering studies. It's really focused on employability in this area, with its careers team offering its own dedicated job board to students, named DiggerNet. This is in addition to the more typical career days and support services.
University of Oxford
The second British entry, Oxford, is another historical college. Like its rival, Cambridge, it has a long and distinguished history of educating world leaders, thinkers and doers. And its reputation is well backed up by facts. 95% of graduates are in employment or further study within six months of completing their degrees. One of the innovative features of the University of Oxford is its micro internship program, which runs for one week in every term of study, allowing students to quickly gain some useful experience.
Georgia Institute of Technology
The Georgia Institute of Technology is another example of a college with an incredible return on investment. CNN Money even ranked it the public college with the second best value in terms of careers. Similarly, Payscale, The Times and QS all rank it highly. Graduates of Georgia Institute of Technology benefit from a few different factors, such as being situated in Atlanta, a booming city, where STEM skills are in high demand. This is another college where students are likely to enter their career as soon as they finish studying. In 2017, 75.9% of students had jobs at graduation. In the long term, Computer science and math are the majors with the best ROI for graduates. People who study these degrees tend to earn $1.1 million in 20 years.
University of California Berkeley
California colleges dominate this list, perhaps unsurprisingly, seeing as that state has so much to offer educated young people. Berkeley would have been higher up on the list, but its high cost of attendance factored against it in our ranking system. Like other California institutions, Berkeley has been rubber-stamped by Silicon Valley. It's a Claremont Group college, benefitting from Handshake, the service that gets graduates great jobs. Berkeley's career center has a friendly feel to it. The team has really fostered an environment of making students realize what they would be happy doing, through encouraging self-assessment.
University of Tokyo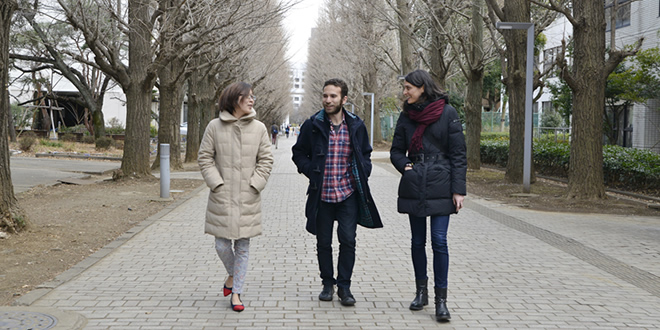 The University of Tokyo ranks highly on The Times college ranking employability list and on other international ranking lists. Most international lists consider the University of Tokyo to be the top college in Japan. Its employment rates are so high due to the opportunities that are open to students who study in Tokyo. According to Bloomberg, Tokyo has more than two job openings for each applicant. However, there isn't much online about the University of Tokyo's careers services, meaning that it couldn't be placed higher on this list.
University of Melbourne
The University of Melbourne has put lots of work into its graduate employment services, and it's paying off for students. As QS points out, it's climbed four places on its own global employability list. One factor in its climbing ranking is its Melbourne Accelerator Program, which is one of the finest in the world. Alumni of the college started the Melbourne Accelerator Program in 2012, and since then, it has directly created 250 jobs and been a platform for many more.
Yale University
Yale is and always has been a strong choice for students getting a job after finishing their degree. Their graduates enjoy strong employment rates and a mix of prospects in both small companies, large businesses, and nonprofits. As their website states, the class of 2017 experienced a 96.6 employment or graduate school rate six months after graduating. The only thing that makes Yale's entry this low on the list is the comparably low starting salary. Its average early career pay, according to Payscale, is $66,800, which is strong, but it doesn't compare to the STEM-focused colleges.
Peking University
The second Chinese college on the list is well represented in the QS and The Times. Peking University is following China's lead in globalization. It recently opened a campus in the United Kingdom, which is sure to lead to a wide range of international development between the two nations. As China continues to become a leader in international trade, the graduates of Peking University will undoubtedly be the benefactors. Every degree at Peking University posts high employment. For example, the School of Transnational Law shows that of its 86 graduates in 2017, 77 have gained employment and four are studying for an advanced degree.
The Hong Kong University of Science and Technology
Hong Kong is where east meets west. That means that its graduates are ideally placed to enjoy the best job prospects of a number of international businesses. However, the particular Hong Kong institution that students attend is certainly playing a part. While the city's oldest university, the University of Hong Kong, has experienced falling employment rates in recent years, the opposite is true for The Hong Kong University of Science and Technology. In fact, The Times ranked this university number two in the world's top 200 young universities in 2017.
University of Toronto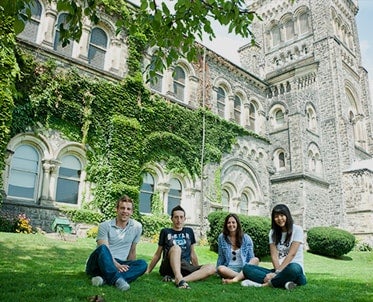 The University of Toronto is another institution that's rising in the rankings. For example, in 2017 its school of management MBAs saw an 85% employment rate within three months of graduation. This is a 5% increase in just one year. Part of their success is through the Flexible Internship Program that they offer, which lasts for four months and involves extensive communication with employers and faculty mentors. There is strong evidence of a direct correlation with this program and its graduate employment.
Carnegie Mellon University
Pennsylvania based Carnegie Mellon University has a strong history of graduate employment. It also keeps a meticulous record of its student employment, indicating that it has a great career team. In 2017, 87% of its recent graduates were in employment or further study. Part of what makes Carnegie Mellon such a strong choice for graduates are its links with top companies in the local area and nationally. 21% of those graduating start their careers in nearby Pittsburgh, which has come about due to the University forging strong ties with Google, Uber, and Disney, who all have offices in the city.
University of Pennsylvania
The University of Pennsylvania comes just below its local rival, Carnegie Mellon. Though it features highly on a range of lists, its careers services do not appear to be as exhaustive. Additionally, its employment figures are just slightly below Carnegie Mellon's, with its 2017 career plan survey results posting two different surveys. One indicates that 76% of graduates were either planning full-time employment or education, and the other shows that 88% were. As the former survey had more recipients, it appears that that one is more accurate. Still, the University of Pennsylvania posted an average salary of $67,893, which is still high for new graduates.
Duke University
Duke University, in North Carolina, is another strong player in graduate employment. Its tstates that the median income of a graduate after two years of graduating was $68,000.
National University of Singapore
The National University of Singapore is one of the most equal universities in the world. It has a ratio of 51:49 female to male students studying. And all these students can expect strong job prospects. In 2017, the overall employment rates for their degrees ranged between 73.3% at the lowest and 100% at the highest. The degree with the 73.3% employment rate was for Bachelor of Music graduates. However, the 100% employment rate was attained by Bachelor of Medicine and Bachelor of Surgery (that's one degree), Bachelor of Business Administration, and Bachelor of Dental Surgery graduates.
Cornell University
Rounding out the list is the last of many Ivy League entries. Cornell University has always had a strong reputation, and its employment reports reflect this. There is consistency among its degrees. Both its 2017 College of Arts & Sciences and its 2017 College of Agriculture and Life Sciences graduates reported an employment or further study rate of 90% and 85% respectively. However, according to Payscale, its average early career pay is $65,000, a little lower than many other Ivy League schools.
Get prepared for your next steps
Use articles and resources to uncover answers to common questions, get guidance on your goals, and learn about applying to schools.
A master's in business administration, also referred to as an MBA degree, can open many doors for employment opportunities and salary ranges that are higher than the national average. And,...
College is an exciting but harrowing time for most college students, and that can be especially true for prospective college students who identify as lesbian, gay, bisexual, transgender, questioning, or...
Historically Black colleges and universities, commonly known as HBCUs, are an incredibly important part of the higher education system in the United States. These schools, which of the nation's colleges...
Discover a program that is right for you.
Explore different options for you based on your degree interests.