3 BEST VALUE ONLINE SCHOOLS IN WASHINGTON

Are you ready to find your fit?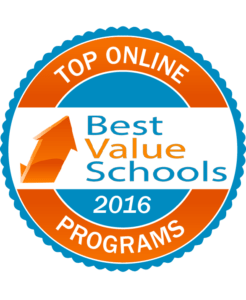 By BVS Staff
Welcome to our best value ranking of online colleges in Washington.
To be sure, Washington is not short on opportunities for college students. All told, in-state residents who would like to maintain their Washingtonian status have over 40 institutions of higher education from which to choose. However, there are only a small number that have established significant online learning divisions (that is, enough that at least 15% of undergraduates qualify as distance learners). Of those online-accessible schools, we're bringing you the 3 "best values" in the state. Note that for rankings with 3 schools or fewer, we made the decision not to include individual scores due to a lack of data. However, the order of the ranking still stands as an indication of relative value.
Methodology
Click here to read all about our best value online schools ranking methodology, or check out our overall assessment of colleges with cheap online degrees.
---
#1

Central Washington University

Ellensburg, WA

#2

City University of Seattle

Seattle, WA

#3

Saint Martin's University

Lacey, WA

,

,

,

,

,

,

,
Featured Online Programs
Figuring out where to apply? These top, accredited schools offer a variety of online degrees. Consider one of these accredited programs, and discover their value today.
Central Washington University

With awards from Best Choice Schools, College Values Online, and Best Colleges, Central Washington University is widely recognized as a leader in affordable online degrees in Washington. Not only is CWU about half the price of other schools on this list, but it also features a range of unique degrees that transcend the typical offerings of business and health care. Professional and Creative Writing, Aviation Management, and Law and Justice represent just a few examples of the degree programs at CWU that will help you discover your passion and make a difference - from the convenience of your own home.

City University of Seattle

Compared to Saint Martin's, the City University of Seattle probably seems like the College of the Future. Most notably, the online bachelor's program at CUS holds the U.S. News title for 27th best in the country, an accolade that has undoubtedly boosted its already enormous popularity. In fact, online undergraduate enrollment has climbed to nearly 60% in recent years. Throw in an outstanding graduation rate and tuition well-below $20,000 a year for in-state students and you have a digital college recipe for the digital generation. If that's not enough to make it a top online school in Washington, nothing will.

Saint Martin's University

With just 19% of students enrolled in any distance learning courses at all, Saint Martin's University isn't exactly known in the state of Washington as a traditional online college. In fact, despite the wide range of departments which feature coursework online (and there are over 150 courses to choose from), there is just one major that is available completely online: Psychology. Yet the advantages of web-based studying at Saint Martin's are overwhelming. SMU will even let you "try out" online courses before enrolling to determine if it will suit your needs. For this reason and many more, SMU has earned a place in our Washington top online colleges ranking.
What did you think of these top online degrees in Washington?
See also: 15 Best Value Colleges and Universities in Washington
Sources:
Get prepared for your next steps
Use articles and resources to uncover answers to common questions, get guidance on your goals, and learn about applying to schools.
Discover a program that is right for you.
Explore different options for you based on your degree interests.