20 BEST VALUE SMALL COLLEGES FOR AN ASIAN STUDIES DEGREE
By BVS Staff January 2017 The field of Asian studies covers topics like the technological movements of Shanghai and the spiritual landmarks of Jerusalem. Each aspect of Asian studies not only enhances understanding of the region of Asia itself, but shifts one's perspective on the entire world as well. If you're interested in learning more ...
BestValueSchools.com is an advertising-supported site. Featured or trusted partner programs and all school search, finder, or match results are for schools that compensate us. This compensation does not influence our school rankings, resource guides, or other editorially-independent information published on this site.
Are you ready to discover your college program?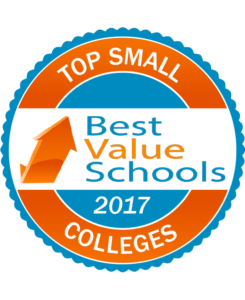 By BVS Staff
July 2020
The field of Asian studies covers topics like the technological movements of Shanghai and the spiritual landmarks of Jerusalem. Each aspect of Asian studies not only enhances understanding of the region of Asia itself, but shifts one's perspective on the entire world as well.
If you're interested in learning more about Asian studies but aren't sure where to start, we can help: below we rank the 20 best small colleges for Asian studies majors on a budget. Each of the following programs delivers a great value without sacrificing on the quality of education offers.
As reported by College Navigator, all of the following programs have an estimated annual cost of less than $27,000 a year. Additionally, each university maintains an undergraduate graduation rate of at least 70%. Want to learn which university is the best value for your education budget? Check out the following list of small colleges to learn more.
Methodology
Each of these top schools offers at least one full major AND minor for students seeking a bachelor's degree in Asian studies (including but not limited to programs in Chinese, Japanese, Korean, East Asian language and literature, South Asia studies, and Asian American studies). In addition, they each maintain an overall undergraduate graduation rate of at least 70%. Of course, to be a best value, these top-ranked schools also had to demonstrate a genuine commitment to affordable education - which meant meeting our net price requirements. All of the programs on this ranking have estimated annual costs (as reported on College Navigator) of less than $27,000 a year. But which of these is the most affordable small college for an Asian studies degree? Scroll down to #1 to find out!
#1

Pomona College

Claremont, CA

#2

Colby College

Waterville, ME

#3

Middlebury College

Middlebury, VT

#4

Colorado College

Colorado Springs, CO

#5

Haverford College

Haverford, PA

#6

Vassar College

Poughkeepsie, NY

#7

Williams College

Williamstown, MA

#8

Swarthmore College

Swarthmore, PA

#9

Colgate University

Hamilton, NY

#10

Hamilton College

Clinton, NY
Featured Online Programs
Figuring out where to apply? These top, accredited schools offer a variety of online degrees. Consider one of these accredited programs, and discover their value today.
With just over 1,500 undergrads, Pomona is one of the smaller colleges to make this affordable Asian studies program ranking. But Pomona's relatively minute stature is inconsequential to its top-tier status among liberal arts colleges. And actually, the school's Asian Studies Department - which boasts more than two dozen highly respected faculty members - is among the school's most robust divisions. To consolidate its resources (and its appeal to undergrads), the department divides its curriculum into two associated tracks: East Asian and Middle Eastern Studies. By fostering a program with widespread appeal and high relevance in modern society, Pomona's Asian Studies Department solidifies its central role in academic circles - even among a sea of other world-class programs on the same campus.

Like Vassar, Colby College anticipated the growing importance of regional cultural studies when it established an East Asian Studies department nearly 50 years ago. And although it may not have quite the tenure of Vassar's top Asian studies undergraduate program, Colby's degree boasts plenty of its own perks. Overall, the major's core coursework complements an exceptional liberal arts curriculum and features an abundance of hands-on educational opportunities. From grant-funded global outreach initiatives (as well as more conventional study abroad programs) to the Asian artifacts featured in the college's own art museum, Colby provides students with a plethora of ways to get involved and make learning active.

It's common knowledge that Middlebury College is one of the best schools in the entire country for the study of foreign languages. Therefore, it's hardly a surprise that it would also stand out among even the best small colleges with Chinese and Japanese language programs. But language study is hardly the extent of Middlebury's investigation of East Asian cultures. Through the International and Global Studies Program, undergraduates at Middlebury can select an interdisciplinary concentration in East Asian Studies to develop and utilize their language skills. Middlebury also offers an exceptional number of study abroad programs, with three centers in China (Beijing, Hangzhou, and Kunming) alone.

Colorado College

Location

Colorado Springs, CO

At just over $21,000 a year, Colorado College's low net price makes it an attractive option for students of all stripes. For this price, Asian Studies majors will find all the elective courses, faculty mentorship, and study abroad opportunities that are available at comparable schools - many of which cost twice as much. Colorado's affordable Asian studies undergraduate program prides itself on interdisciplinary methods, cross-cultural examination, integrated language and liberal arts classes, as well as what they call kinesthetic practice—i.e., culturally significant performances and practices that include calligraphy, gamelan, meditation, tai-chi and yoga.

As a member of the Quaker Consortium (which also includes Swarthmore and the University of Pennsylvania), Haverford shares its Department of East Asian Languages & Cultures with Bryn Mawr College. But that's not because each school only contributes half of the typical resources to the degree. Rather, this bi-college department builds on the curriculum and opportunities available on each campus to create one enhanced major. From study abroad programs and capstone thesis projects to funding for undergraduate research, it's safe to say that Haverford and Bryn Mawr's combined forces are greater than the sum of their parts, offering advantages that belie the schools' diminutive sizes.

Vassar College

Location

Poughkeepsie, NY

Since 1965, Vassar College's affordable Asian Studies undergraduate program has generated a pivotal discourse surrounding the world's most populous continent. In its more than fifty years' history (which, incidentally, makes it one of the oldest degrees of its kind in the country), this program has grown from six to nearly thirty faculty members. Over that same time period, the number of students interested in Asian Studies has increased even more. As such, Vassar has been—and remains—home to some of the foremost scholars in contemporary Asian Studies, all of whom continue to work closely with undergraduates in the classroom and on supervised research projects.

Williams College

Location

Williamstown, MA

Like Swarthmore, Williams is another highly competitive top college for an Asian Studies degree. Although its tiny Asian Studies department consists of just seven core professors, the prestige of the institution itself regularly attracts top scholars from around the world who serve as affiliated faculty members. In addition to providing a first-rate education for any student who can get into the school, Williams also offers an abundance of awards and grants for exceptional Asian Studies majors. The Linen Summer Grants for Study in Asia, for example, provide full travel funding for those who wish to pursue research or education abroad.

With an acceptance rate of just 12%, Swarthmore is one of the most selective top small colleges for Asian Studies majors in the country. As a result of their impressive prior performance, freshmen who gain admittance to Swarthmore enjoy plenty of independence in devising their own course of study. In many cases, this means crafting an interdisciplinary program that combines one or more existing majors. This is especially evident in the Asian Studies Department, where recent students' curricular focuses have included Buddhist studies, Asian political economies, and classical traditions in Asian art. To foster this kind of intellectual initiative, Swarthmore also provides $4,500 stipends to Asian Studies majors who submit proposals for internships, research projects, or international travel over the summer.

Offering four distinct regional concentrations (as well as the option to combine several regions into one course of study), Colgate College's affordable Asian Studies undergraduate program is arguably the most versatile on this list. This emphasis on personalized learning contributes significantly to students' success and engagement. In fact, despite the dozens of elective classes available within the Asian Studies department, undergraduates frequently elect to develop their own independent study courses to fill in the tiny gaps in Colgate's curriculum. Many majors in the department are also involved in affiliated clubs and organizations, such as the Chinese Interest Association (CIA).

At Hamilton College, the Asian Studies major consists of three tracks: Chinese, Japanese, and Indian Studies. While there is a fair amount of overlap in the course requirements of each, all three tracks nonetheless boast several unique classes - as well as experienced faculty members. This approach has two advantages. First, it allows students to devote their attention to a region of specific interest to them. Second, it dramatically reduces class sizes, fostering closer relationships among classmates and professors alike. Those who choose Hamilton College for an Asian Studies degree also have access to a wealth of extracurricular resources, including student-led cultural performances and international travel.

Wellesley College's Department of East Asian Languages and Cultures is home to not one, but multiple degree programs that will satisfy the intellectual curiosity of any student seeking to advance their knowledge of this region. The two most robust programs within the department are the majors in Chinese and Japanese Language and Culture, each of which emphasizes practical communication skills, cultural awareness, and deeper analyses of political and historical topics. With courses that cover everything from the roots of these ancient cultures to investigations of modern geopolitics, Wellesley is without a doubt one of the top small colleges for Asian Studies majors.

Like Davidson, Augustana College is known for the steep requirements of its affordable Asian Studies undergraduate program. Although it consolidates the study of the entire Asian continent into a single degree, Augustana has distinguished itself as one of the only schools in the country to offer a full four years of instruction in the Chinese language (three of which are required of majors specializing in Chinese studies). Majors in the program are also eligible to pursue a fourth year of Japanese language study through a partnership with a university in Kobe, Japan.

Davidson College's Asian Studies programs really set the bar high when it comes to hands-on learning. Rather than merely providing the opportunity for undergrads to study abroad or and conduct research, Davidson actually mandates these experiences for all Chinese, Japanese, Korean, and South Asian Studies students. Not that this is a high hurdle for most program members. In fact, many majors go above and beyond expectations, pursuing internships and joining student organizations such as the Asian Culture and Awareness Association (ACAA). This emphasis on applied learning doesn't just set Davidson apart from other affordable small colleges with Chinese and Japanese language programs—it puts it in a class of its own.

Located in Brunswick, Maine, Bowdoin College is about as far from Asia as a person can get in the Northern Hemisphere. Nevertheless, Bowdoin has dutifully earned its reputation as one of the best colleges for an Asian Studies degree. Undergraduates who major in Asian Studies at Bowdoin can choose from three regional concentrations (China, Japan, and South Asia), each of which offers a dense treasure trove of elective classes. Independent student research is nearly as diverse, with roughly a dozen seniors in the program producing honors theses each year. Recent topics of these often award-winning papers include everything from an analysis of Ancient Chinese painting to economic responses to the Fukushima disaster.

Skidmore College

Location

Sarasota Springs, NY

At first glance, Skidmore College's Asian Studies major seems barely distinct from that of other schools with top Asian studies program rankings. With a tried-and-true combination of interdisciplinary coursework, study abroad opportunities, and advanced language requirements, Skidmore's degree requirements are fairly conventional. But what makes Skidmore unique isn't its course descriptions; it is the sheer academic rigor and high caliber of critical inquiry that sets this institution apart from the rest. After all, how many colleges implement a mandatory writing requirement for each course and require thesis projects from all graduating seniors?

Despite its small size, Lafayette College's Asian Studies Department offers dozens of elective courses that span language, art, religion, politics, history, anthropology, and economics. This degree of scholastic thoroughness and variety is evident in every facet of this top Asian Studies undergraduate program. Where many other schools encourage their Asian Studies majors to hone in on a particular region or time period, Lafayette requires all students to develop a broad knowledge-base that covers the history and culture of the entire region before they are allowed to specialize. Their topic of specialization may also become the focus of a capstone research project under close faculty guidance.

Lake Forest College's Asian Studies major is an immersive experience that synthesizes an abundance of diverse fields to facilitate a comprehensive understanding of the issues and topics that animate contemporary East Asian society. From Chinese to Japanese Studies, Lake Forest offers language- and research-oriented courses in just about every subject imaginable. Such classes include introductions to both casual and business communications, Pacific Island anthropology, and even topics in Asian morality. For the quality and variety of its curriculum, Lake Forest College deserves its title as one of the best small colleges with Chinese and Japanese language programs.

Unlike some of the other options on this list, Southwestern University's affordable Asian Studies undergraduate program isn't a standalone degree. Rather, students chart their path in a somewhat roundabout way. After choosing a standard major (Art History, History, or Political Science), they can select an International Studies concentration with a focus on East Asian Studies. Given this structure, it may seem as though Asia is at best a minor aspect of the curriculum. However, these ambitious undergrads not only fulfill the requisite coursework for their major, but also pursue advanced language study and complete at least three extra classes on East Asian history, arts, religion, and culture. To round out their degree, all majors spend one or two semesters studying abroad in China.

Mount Holyoke College

Location

South Hadley, MA

At Mount Holyoke College in South Hadley, Massachusetts, Asian Studies majors can choose from four distinct regional concentrations: East Asian Studies, South Asian Studies, Middle Eastern Studies, and Transregional Asian Studies. Within each specialization, coursework features such diverse topics as Business Culture and Communication and Japanese Papermaking. The sheer range of this interdisciplinary program bespeaks many of the other qualities that make MHC a top college for an Asian studies degree. From the university's very own Wa-shin-an Teahouse to its acclaimed Asian art collection, there are ample resources throughout MHC that Asian Studies majors are free to utilize.

With a rigorous, comprehensive curriculum; top faculty members; and a wealth of opportunities for international study and research, the affordable Asian studies undergraduate program at Smith College is easily one of the best in the country. East Asian Studies majors at Smith take classes across a breadth of interdisciplinary topics that span the history, politics, economics, and cultures of the continent—all while learning from scholars who are widely published in their respective fields. The department also strongly encourages program majors to spend their junior year abroad by signing up for an approved travel experience in Kyoto, Beijing, or Seoul.
Want to find out exactly how much it will cost for you to attend one of these affordable Asian studies undergraduate programs? Check out the U.S. Department of Education's Net Price Calculator Center.
We think you might also like: Top 25 Liberal Arts Colleges With the Best Return on Investment
Sources:
Get prepared for your next steps
Use articles and resources to uncover answers to common questions, get guidance on your goals, and learn about applying to schools.
Discover a program that is right for you.
Explore different options for you based on your degree interests.